We were contacted by Lily for what sounded like shooting a first communion in Miami. We'd never done that before, weren't sure it would line up with our business (we're Wedding photographers who also do some family photography) but for the most part we try to keep a "can't hurt to try… and then decide if it's something we want to pursue" mindset.
Thankfully follow-up chats with Lily revealed that she was indeed familiar with our work and was looking for a few less formal than your usual formal communion photos of her older girl and then have her change into casual attire and transition into a family portrait photography session.
Now that's a plan we can easily sign up for! Bring it on!!!
We met at a local park in Miami and spent a couple of hours having a great time photographing Lily, Richard and their two adorable little girls.
Here are some of our favorites from the session: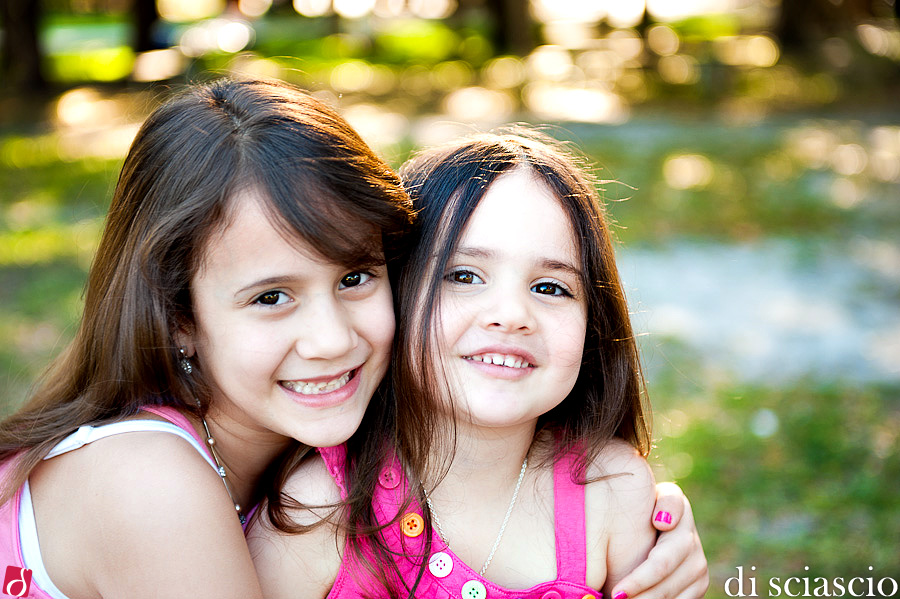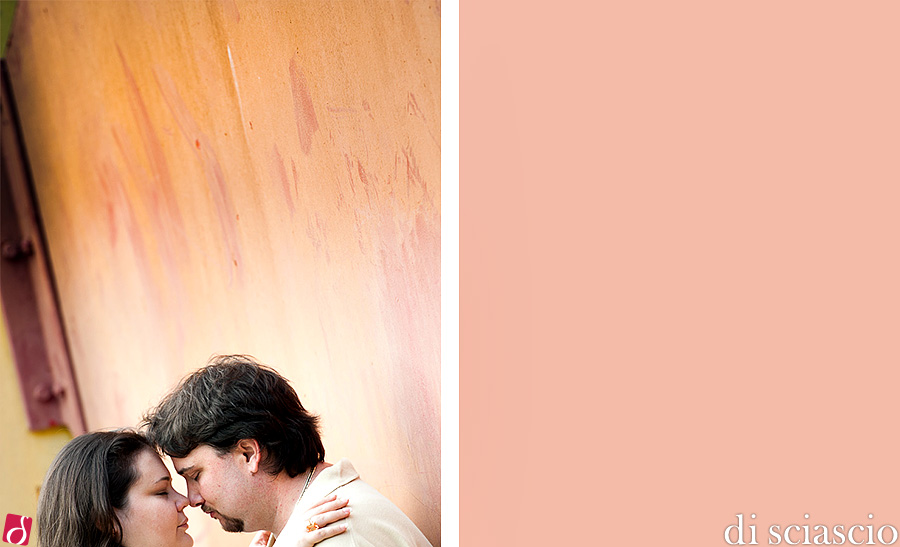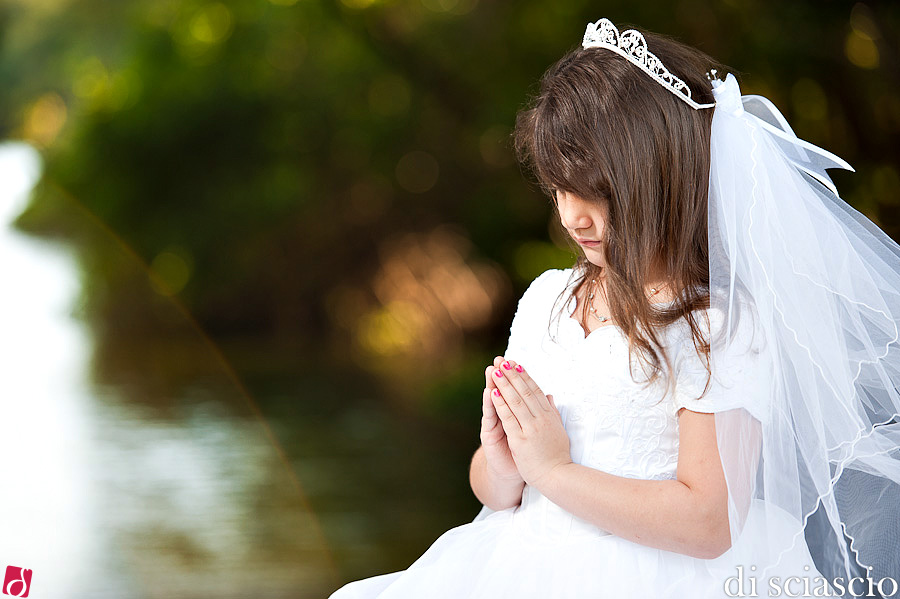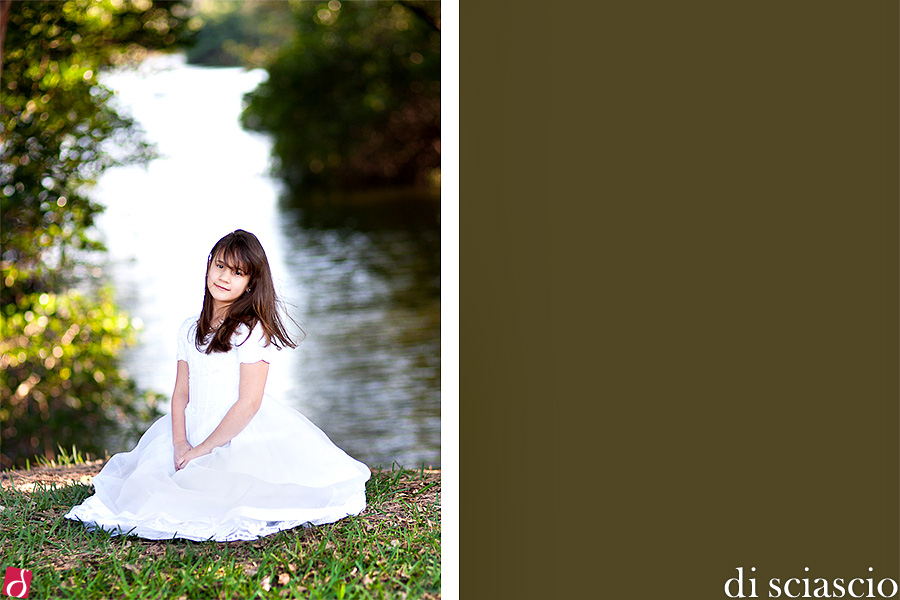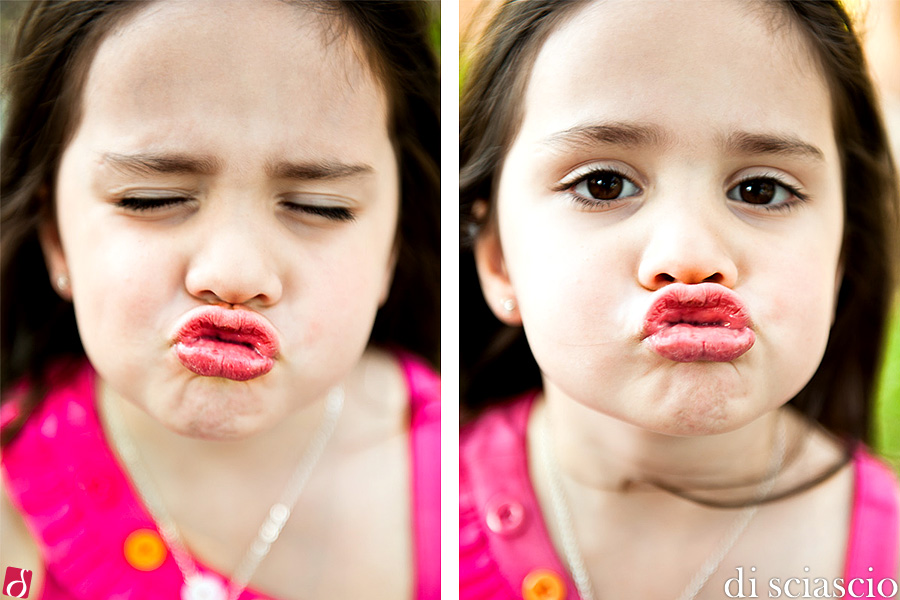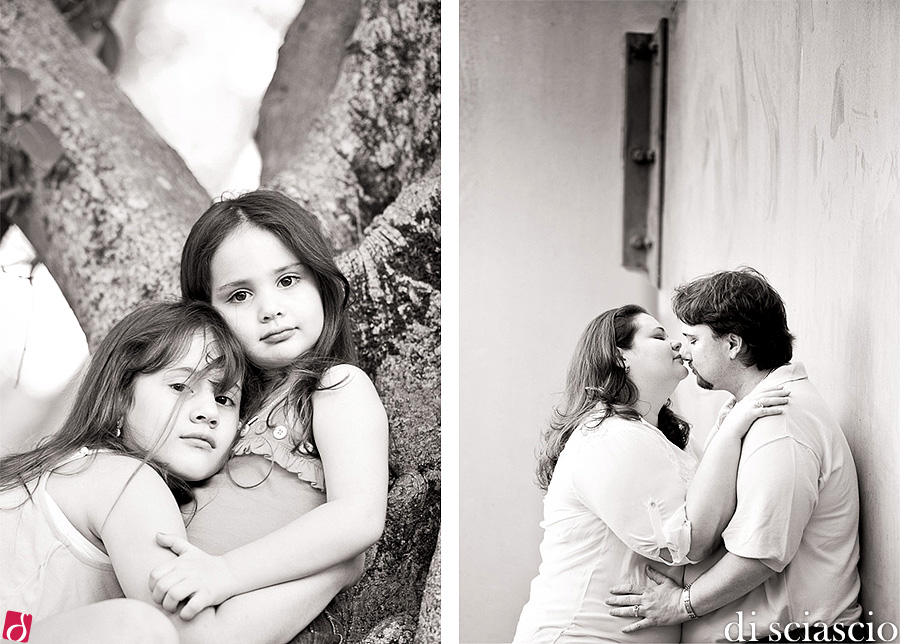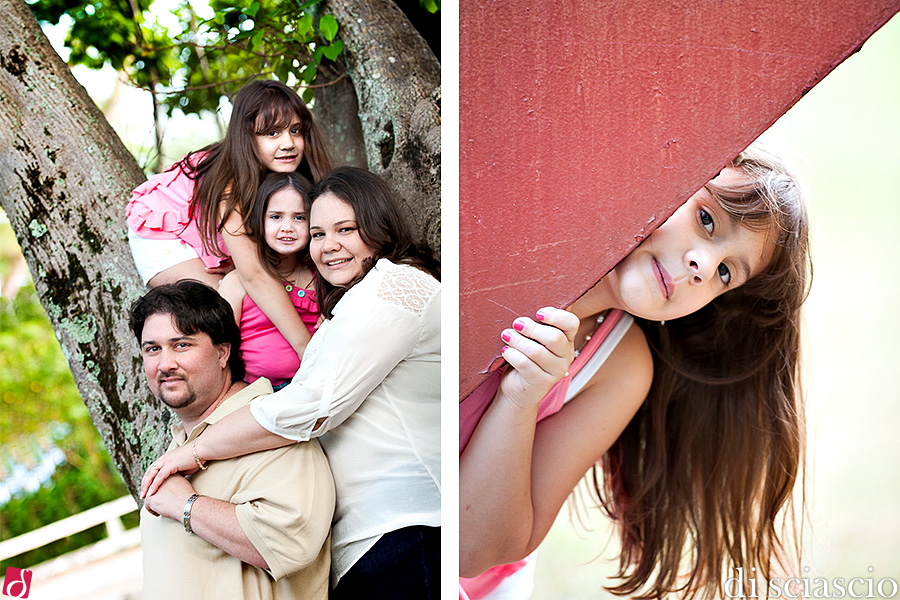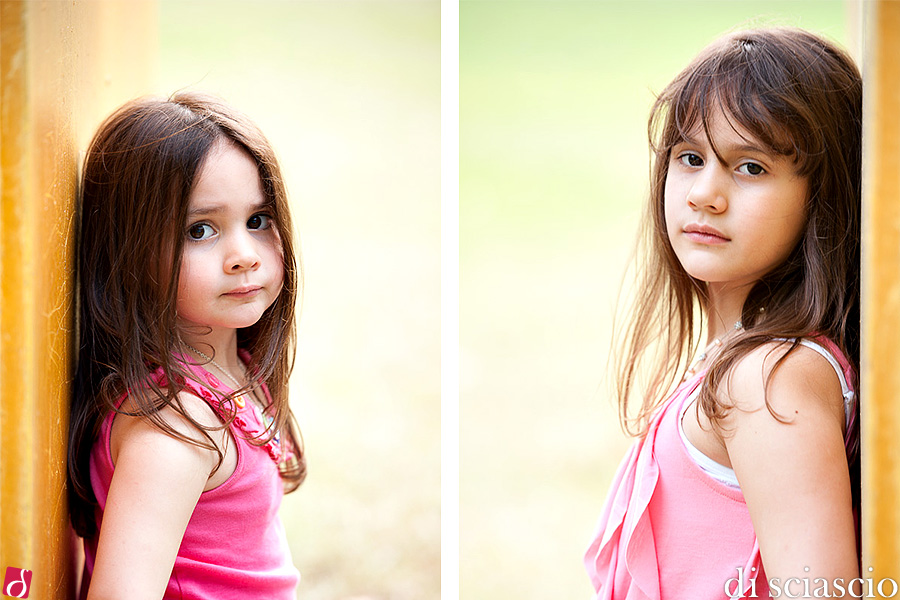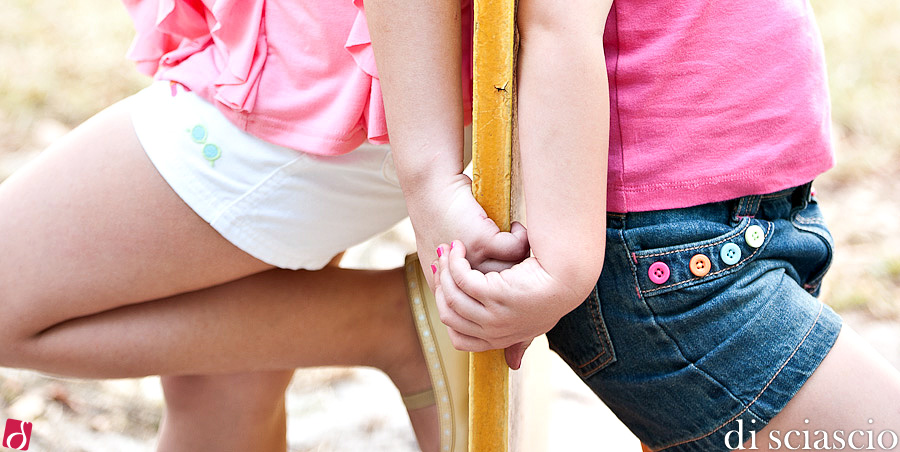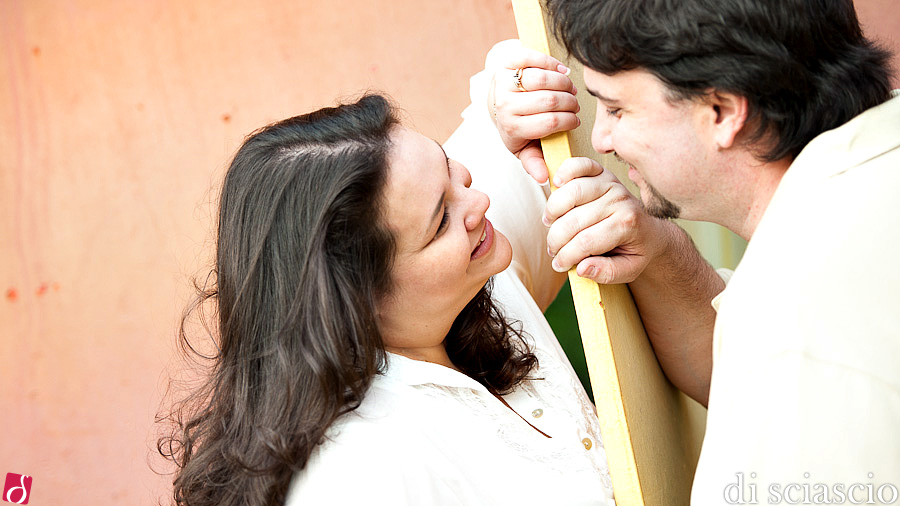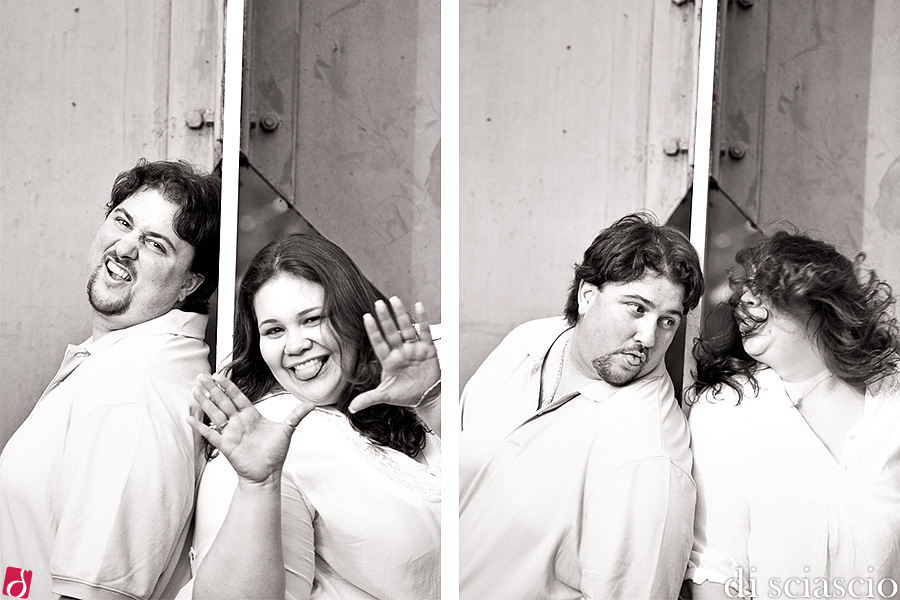 Ok, and now an exclusive peek into how we roll…
We often hear from fellow photographers who are TERRIFIED at the idea of shooting children. Hum… ok, let me rephrase that… they're terrified at the idea of "photographing" children he he he.
Of course this is a piece of cake for us for two reasons:
1. We have three delicious little ones of our own
2. They are BY FAR the hardest photographic subjects in the known universe (with the exception of black holes, which I hear cannot be photographed) because they know EXACTLY how to drive daddy and mommy up a wall (we don't photograph as well when we're up the wall)
At any rate… here are some tricks we can share on how to have a fun, productive session that involves children:
1. Child labor may be frowned upon by your local laws but if you do it really quick and don't blog about it later complete with incriminating photographs you're good: (here you see the youngest triggering the flash herself with the controller in her hand)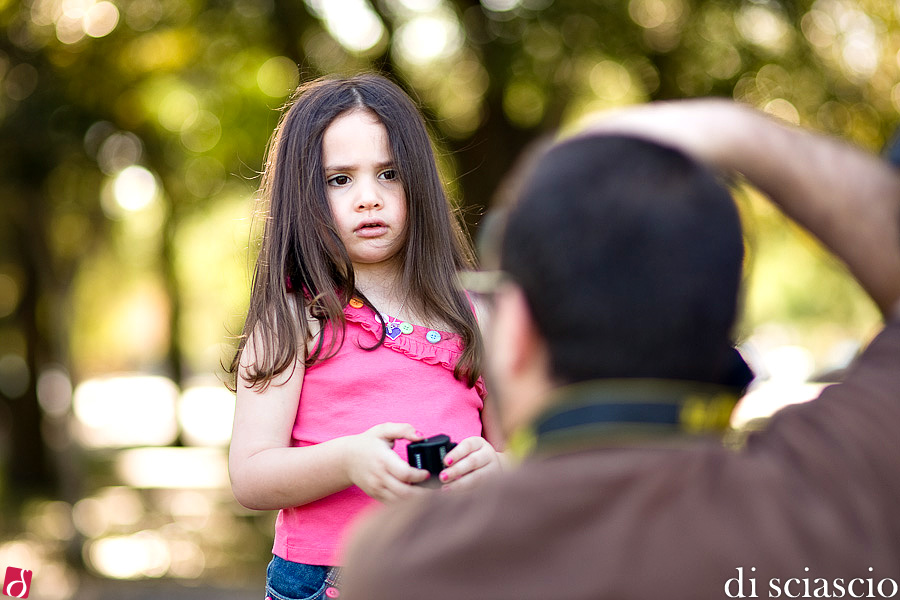 2. Art director? We don't need no stinkin' art director!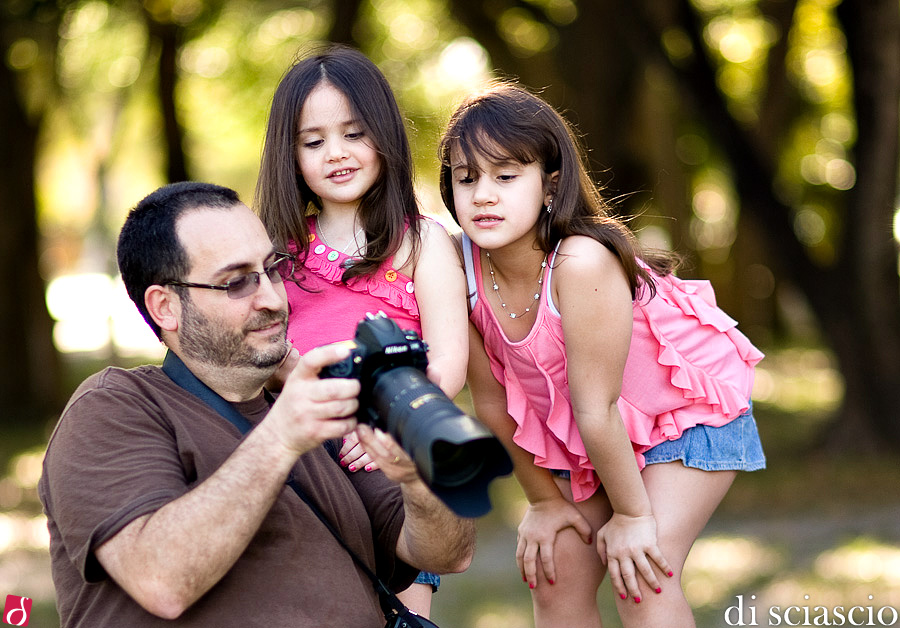 3. Promise the children something totally ridiculous. For example you could say something like "Ok, if we can get those two last shots I will then sit you on mommy's lap, give you my camera and let you take photos of me as I roll on that patch of grass right there, like a crazy person" … now obviously I'm not the kind of dummy who would make such promises…. 'cause you know… they WILL REMEMBER and they WILL look at you with the same look the traffic court judge gives you when you plead NOT GUILTY and they will say "YOU PROMISED" … but you know… I'm just sayin…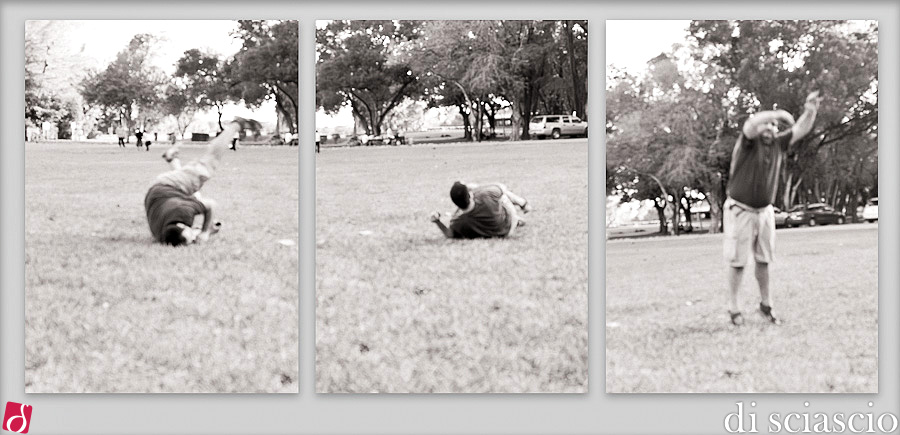 Lily, Richard, thank you so much for trusting us with your family portraits. You can see the full set on our proof site. Click the link and then go to the Portraits area.
Many thanks go out to my friend and fellow photographer David Pun who was in town on his way back to New York from a Caribbean destination wedding. David came out with me and helped me during the session. The second communion photo up in the blog, and the two photos with me in them are his. Thanks David!!!