Here's a first look at Anna and Sean's wedding, which took place last night at Royal Fiesta in Deerfield Beach. Nadia shot with me, great times!
Anna and Sean came down from New York for their destination wedding in sunny south florida. They had a very moving ceremony followed by a reception with great food and dancing. Here are two photos from the portraits session we took betewen the two events.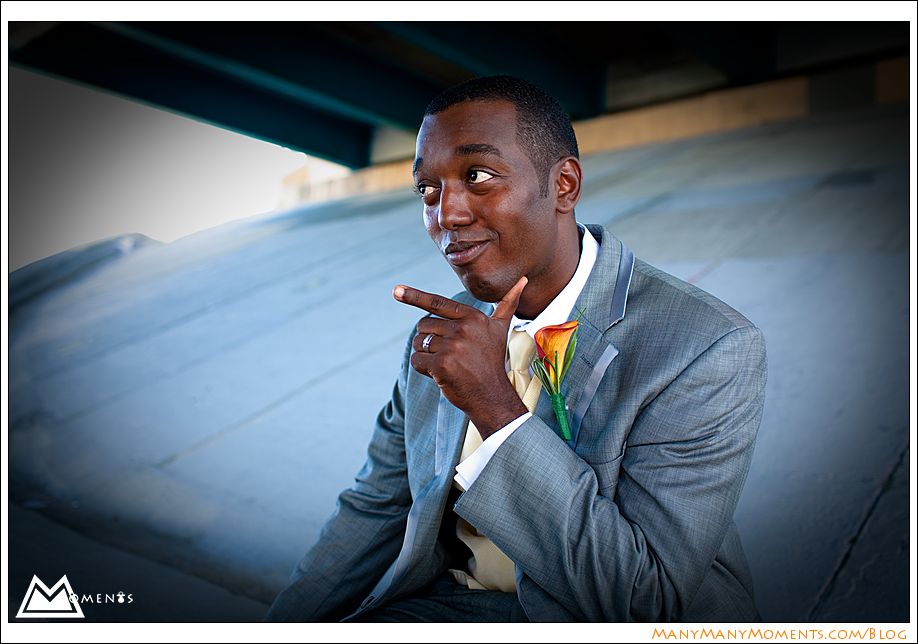 We had a great experience shooting this wedding.  Anna and Sean took charge of their portraits session by both selecting the location, and coming up with a few of the setups (Sean, the Abbey Road shot came out great, we'll post it up in the next few days).  Their families were really warm, they joked with us, called upon us constantly for fun portraits and were really terrific.  A wonderful joining of two great groups of people!  Best of luck to Anna and Sean on a fabulous marriage.
If you'd like to see more photos from this great event either subscribe to the blog, or check back every few days.  If you'd like to be notified when all the photos are made available in the proof section, send us an email at info@manymanymoments.com and we'll let you know.
Finally a big thank you to Carol and Ted, from Ted Barry Tuxedos in Deerfield Beach.  We stopped at a sandwich place to grab a bite to eat before starting to set up at the location.  A rogue piece of gum that someone must have kindly stuck to the chair I was sitting in stuck to my pants and proceeded to create a very elaborate pattern of white goo.  Nadia an I got most of it off with some ice cubes and patience, but some refused to come off.  I stepped into Ted and Carol's store and they saved the day!  From what I could see while there they have a nice selection of tuxes, you might want to check them out, especially if you're having an event at Royal Fiesta, since they're right across the street.