Updated on 10/17 with significantly larger image and behind the scenes images.
MostlyReal are our top signature product for children photography.  To be blunt they are expensive as heck, compared to a regular portrait, but those who have seen the results in the flesh agree that the money they invested in this lifetime keepsake is more than worth it (and you can rest assured there's a lot of time poured into these labours of love).
Itsy Bitsy devil is one of the MostlyReal portraits we feature in our portfolio, it never ceases to get compliments.  Of course only the 20×30 print does it any justice.
Today I finished the latest MostlyReal portrait where I painstakingly turned one innocent little 2 year old into Spider-Man, in a New-York setting.
This was a great project which nearly resulted in my getting murdered by Luca's mom.  In order to get him to match up perspective-wise with my vision of what the final MostlyReal would look like, we had to shoot him, on location in downtown Hollywood using the stage they have set up there as his standing spot, with an umbrella in front of him and a snooted strobe behind him.  Well… the platform looks low enough when you see it from afar… but by the time you plop a 2 year old there you realize he's well over 6 feet off the ground.  Oh, did I mention there's no form of railing or anything like that?
Photos taken at ArtsPark in Hollywood, Florida
And now for some behind the scenes…
No, you're not Superman Luca… no flying off the ledge!  … note the snooted speedlight behind him meant to backlight the right side of his hair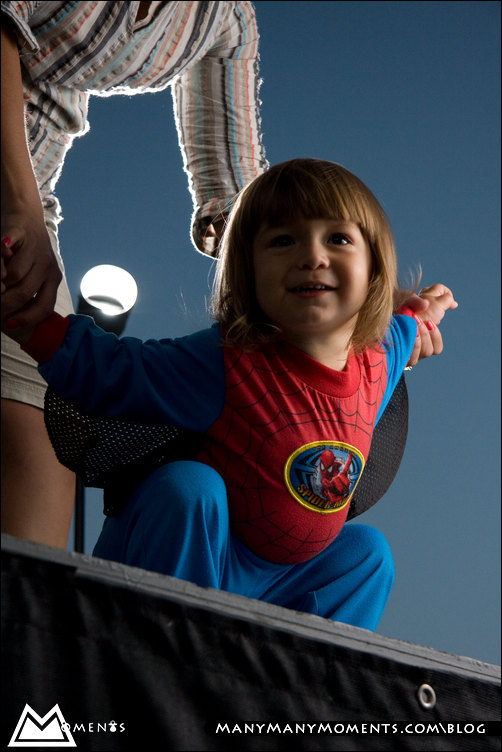 Here's one that shows the lighting setup:  Large umbrella very close to him used as a shoot-through, and the snooted speedlight you saw above to accent his hair.  No, he wasn't supposed to touch the umbrella of course… had to rescue the umbrella while making sure I could still catch him if he decided to go for the 6′ jump.  Ah the excitement!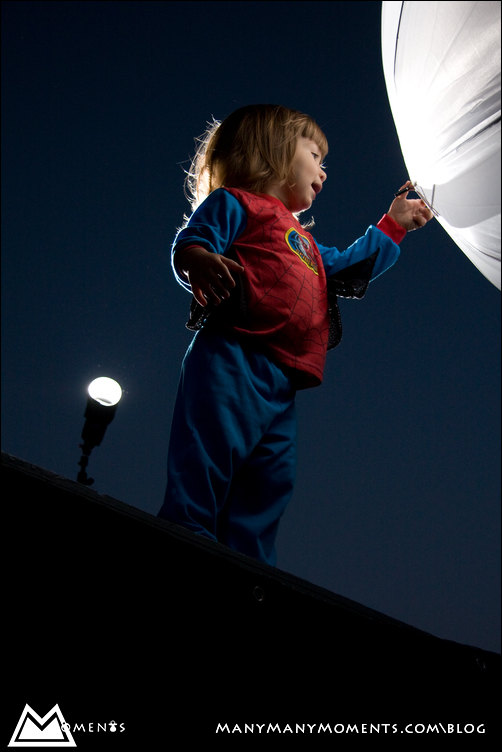 Here's proof that photography does not in fact capture reality as we often seem to think.  Indeed look at him:  the pure definition of innocence… ah if you only knew the truth of what went on during the shoot!  He is adorabe though, I have to give him that!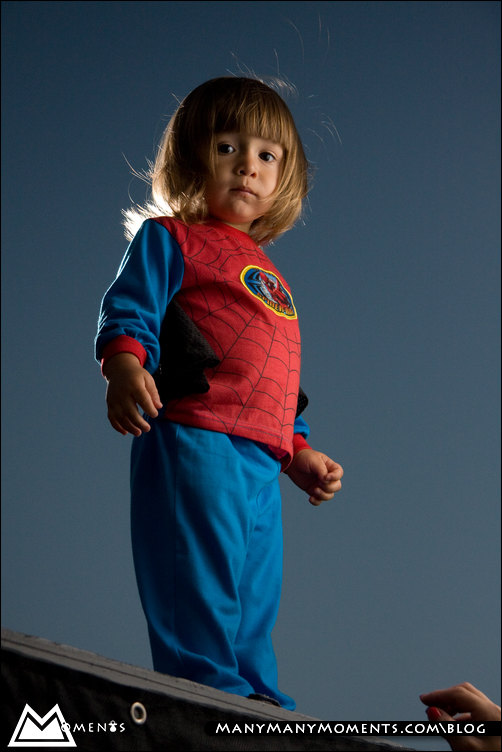 The image selected for the MostlyReal Portrait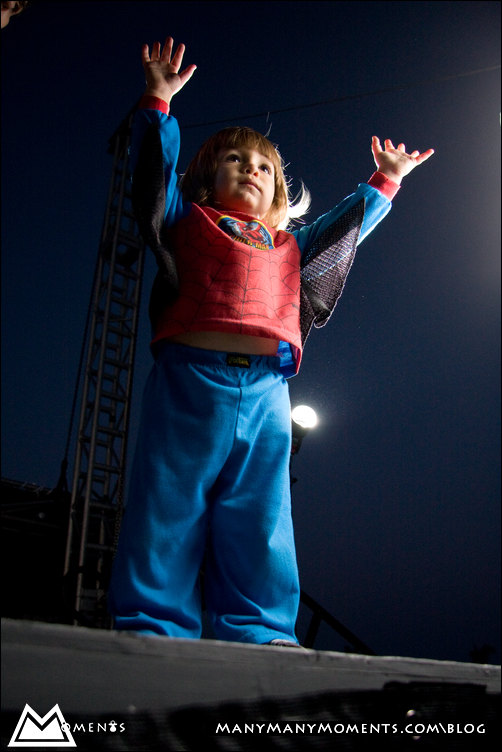 Below is the image half-way through post-production, the building in the background is missing, the ledge hasn't been cooled yet to match the ambiance, gloves haven't been fitted, the outfit's colors haven't been boldened and a few other atmospherics are missing.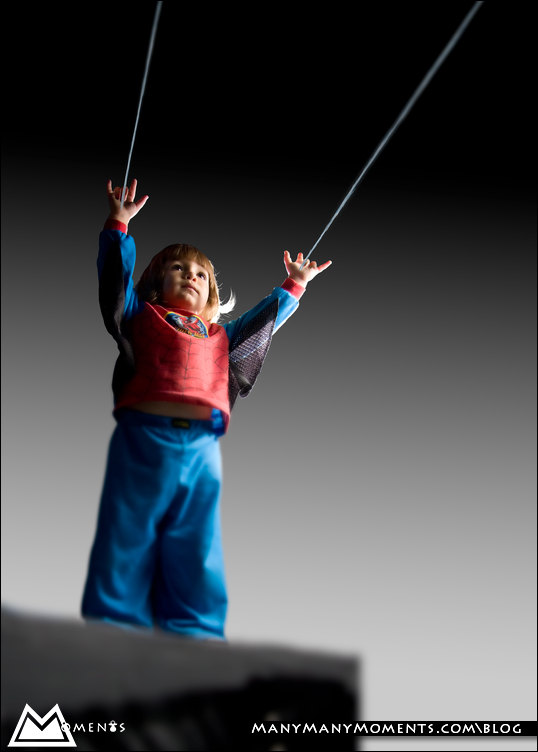 And once again, the final image, mainly for comparison with the image above.