What a blast!
We were hired by local artist Laura Mae Atria to take photographs of her art in a hotel room.  At first we thought "Photograph her art in a hotel room? … What's up with that?" but it was weird enough that we just had to accept.
When we got there we were blown away.  Every one of the carefully selected artists was given a room at the full-of-character Biba Hotel in West Palm Beach, that they could do anything they wanted with.  Laura created a room called 12,458 cents which used an enormity of pennies in all sorts of cool ways to symbolize the decline of the penny and the fall of capitalism.  Here's a close-up of the amazing comforter made out of pennies and metal rings (can you immagine the time it took!?)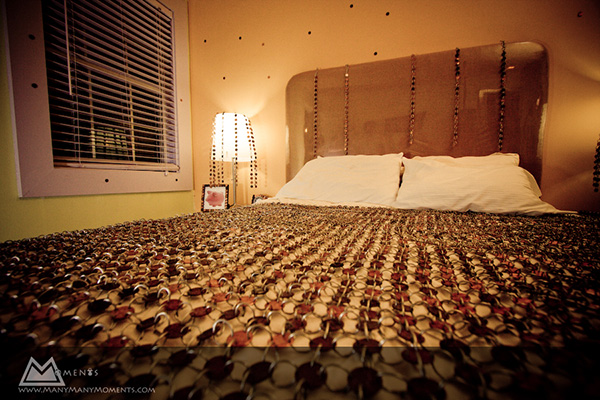 Here's one of our favorite shots from thedavidKspace "i love you; me either…" room: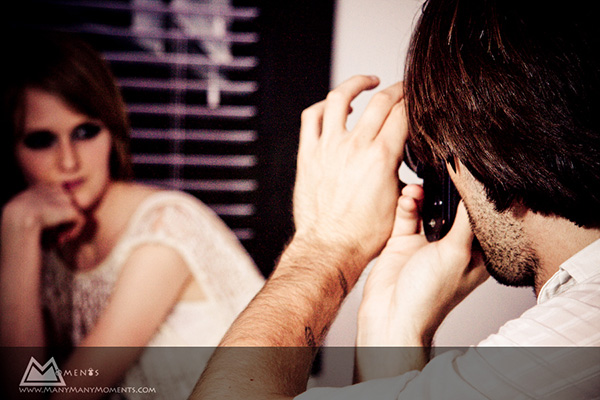 See the rest of the photos from this and other rooms here.
All Photos taken at Hotel Biba in West Palm Beach, Florida.