South Florida is such a special place to get married.  Wonderful beaches, wonderful weather, world-class accomodations.  Lucky for Ahyde and Denis they only had to drive maybe 10 miles to get married on the sand at the historic Yankee Clipper hotel on Fort Lauderdale Beach.
We are so excited!  This was one of the funnest weddings we've done.  Ahyde was gorgeous!  Check out Denis' expression when he first sees her coming down the isle accompanied by her son!  The bridesmaids looked great in their orange dresses, and the guys were great!  they all had a great sense of humor … you have to see the football sequence (Denis is a big Jets  and Dolphins fan).
We were very happy with all of the spreads.  We had a hard time picking favorites to show you here.
Lisy really likes this one: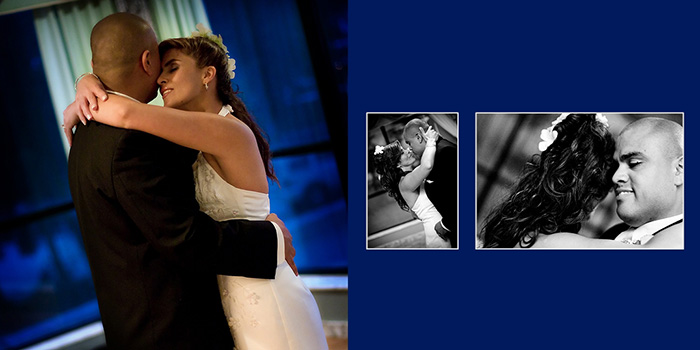 After long deliberations, I've decided to post this one as my favorite: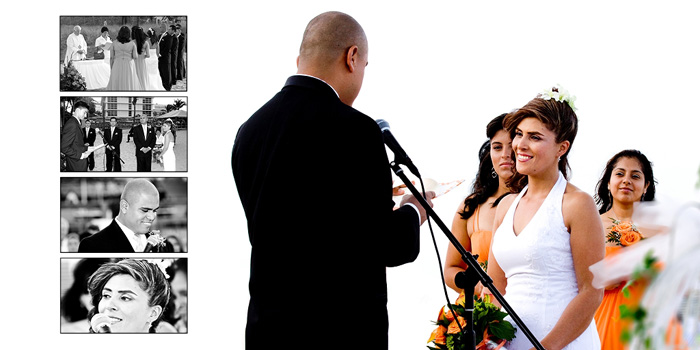 Be sure to check out the whole album available online now by clicking here.
All the photos from the beach wedding and reception were taken at the Yankee Clipper in Fort Lauderdale, Florida.
The engagement photos were taken at T.Y. Park in Hollywood, Florida.