Note: this image was not created on 6/1/2009.  I am slowly backfilling our blog with content that we had on our previous site and didn't want this to show up as the latest work.  Plus we were off for a perior of time around June 2009 due to the birth of our baby Marco.
Introducing our very first MostlyReal portrait.
You have been able to see it in our galleries for ages, but this is the first time we show what it looked like before post-production and show some of the images along the way to the final Little Angel.
Here is the final image: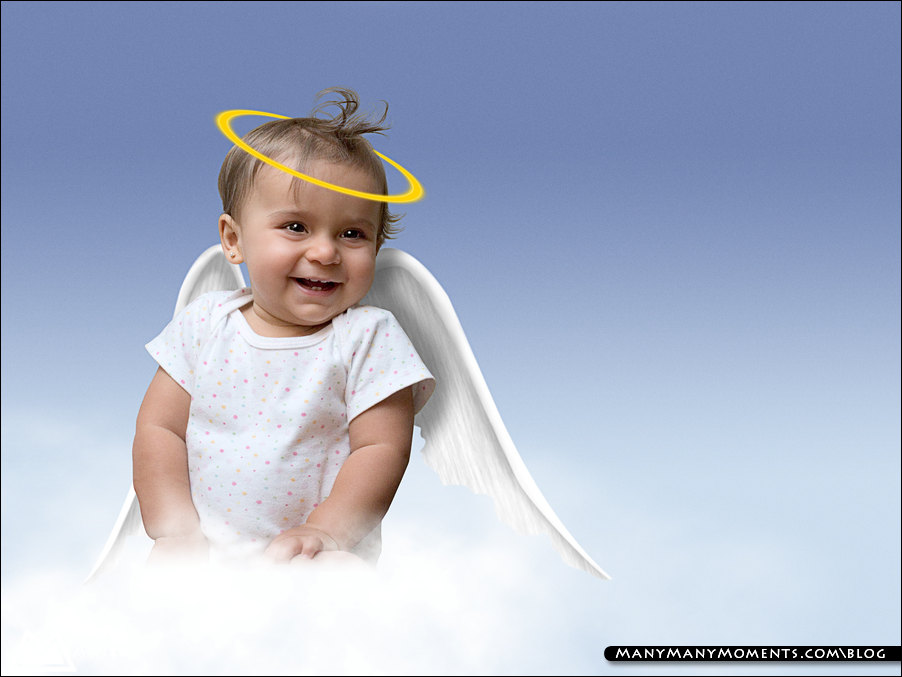 Unlike later MostlyReal portraits, Little Angel did not have  a preproduction photography session purposely scheduled to create it.  The starting image was a "found" image (shot by us of course) taken while she was playing with her grandmother.
Here is a shot immediatelly before the shot we used in the portrait: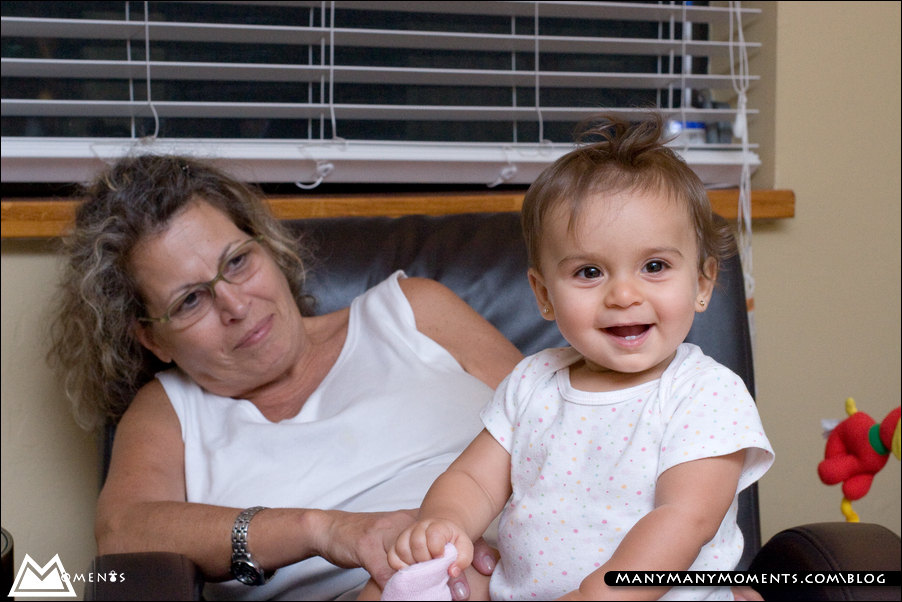 And here is the image that was selected, mainly due to her smile and the reltive ease (compared to the previous image anyway) to separate her from the background.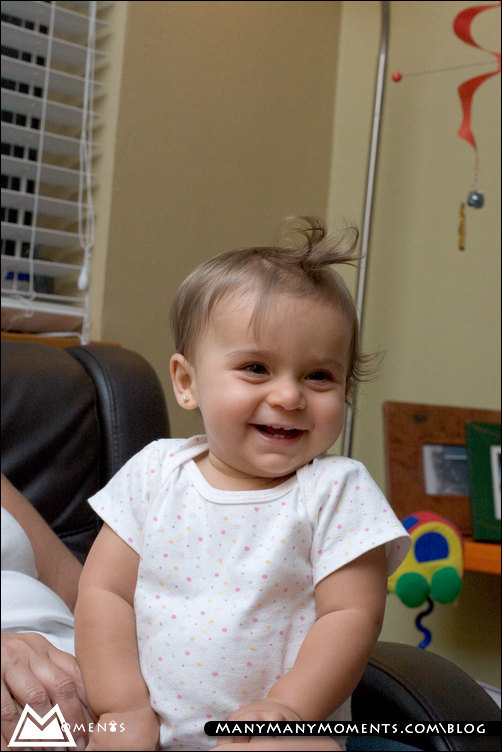 Here you can see that I've separated her from the background and added catchlights in her eyes.  The funky background was just a way to see if the separation had worked.  I think it had 🙂 … for those unfamiliar with masking in photoshop… few things are more daunting than masking thin strands of hair.  Yeah this one took a LONG time.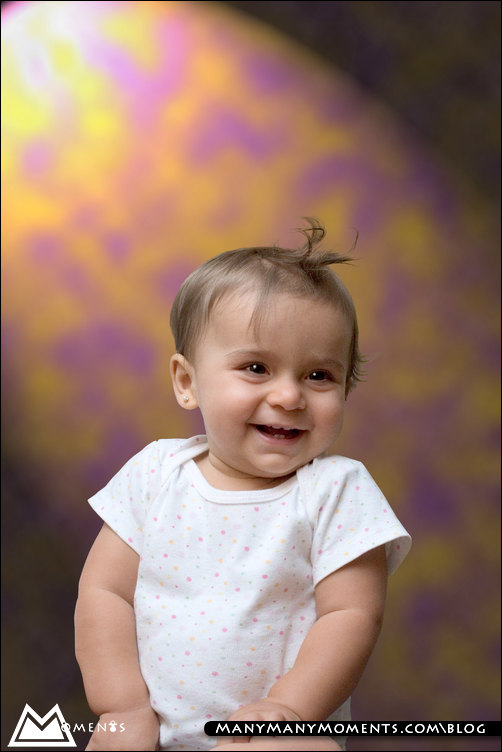 Later in post-production she already has wings and the beginning of the cloud she's sitting on.  The sky is very flat, there's no halo, her face hasn't been brought-out with Post-processing and the diffused clouds are missing.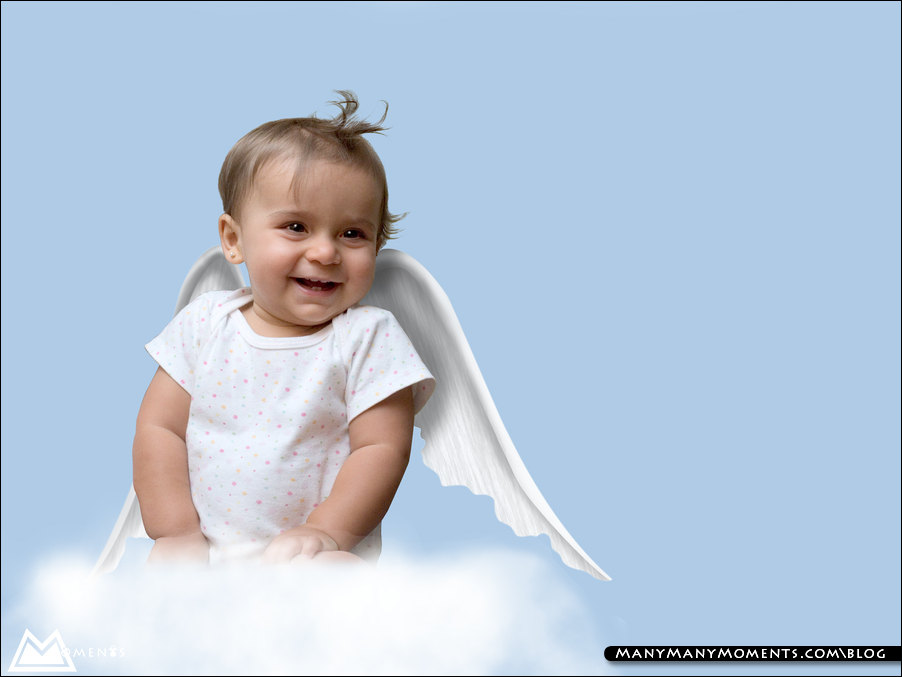 Once again, the final image, for those who might enjoy comparing it to the intermediate step above.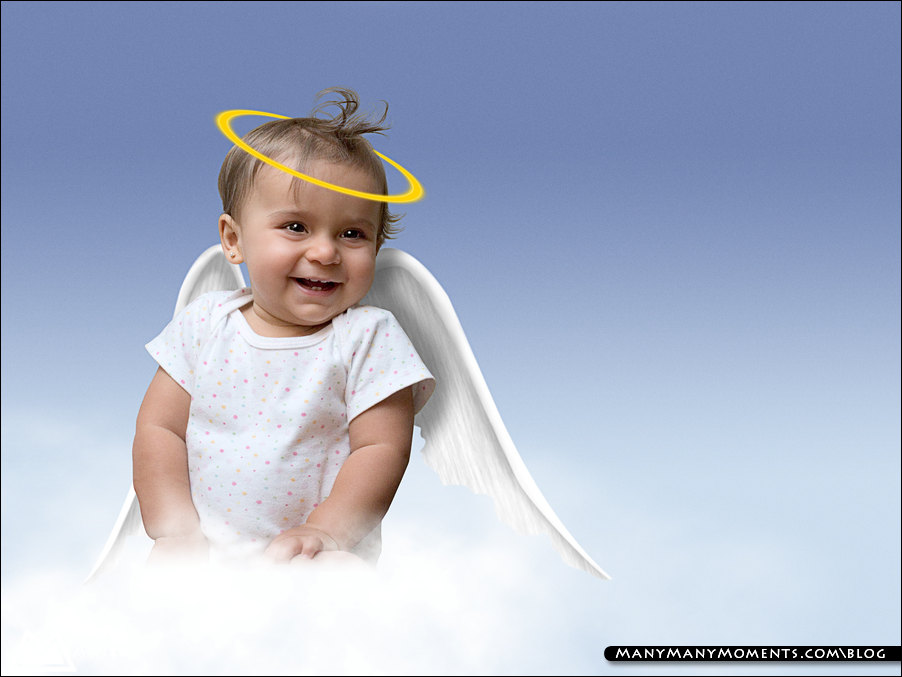 If you would like us to create a MostlyReal portrait for a special child in your life, don't hesitate to contact us with your vision and we'll discuss what would need to happen to make your vision a reality.