I have to confess that when I was asked to cover a client's son's Black Belt ceremony I may have expected some of the karate fighting I got to witness, but I had no idea what else (if anything would go on).
It was a very interesting experience.  The students who are vying for the belt must pass an oral examination involving demonstrating knowledge of the history of Karate, and of the specific style employed in the dojo, they also have to demonstrate the ability to perform specific moves when asked to do them in the native Japanese, they have to recreate imaginary fights (Kata) and finally demonstrate proficiency in a demonstration combat session.  It was great!
Relaxing before the exam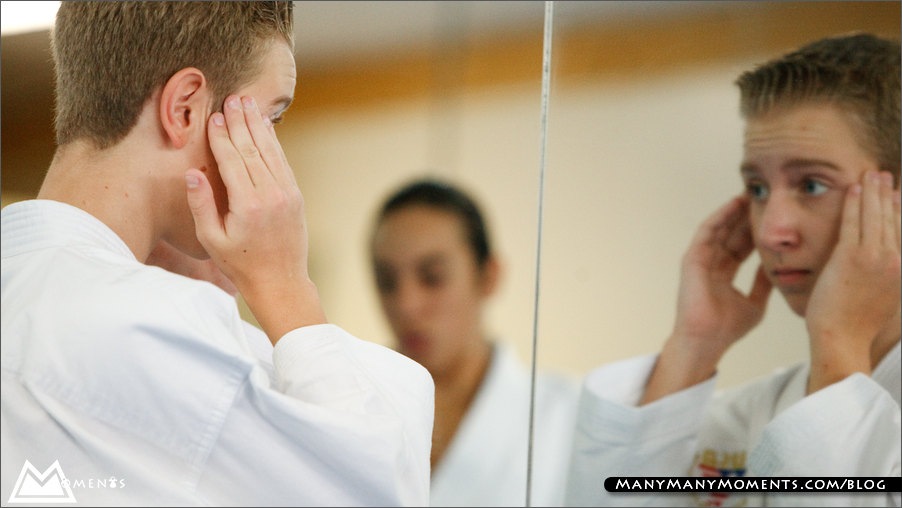 100% focused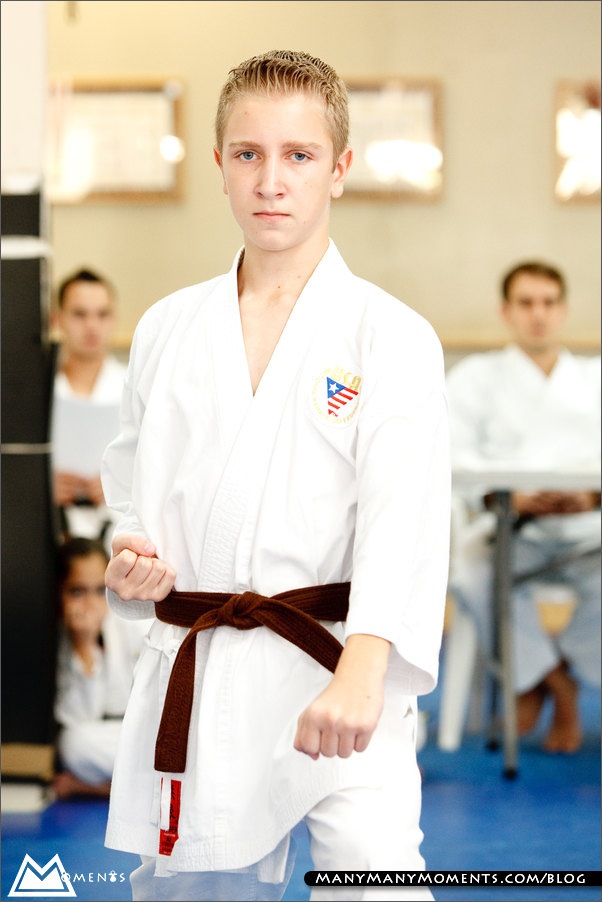 All of the body's strength,  focused by the mind in a clenched fist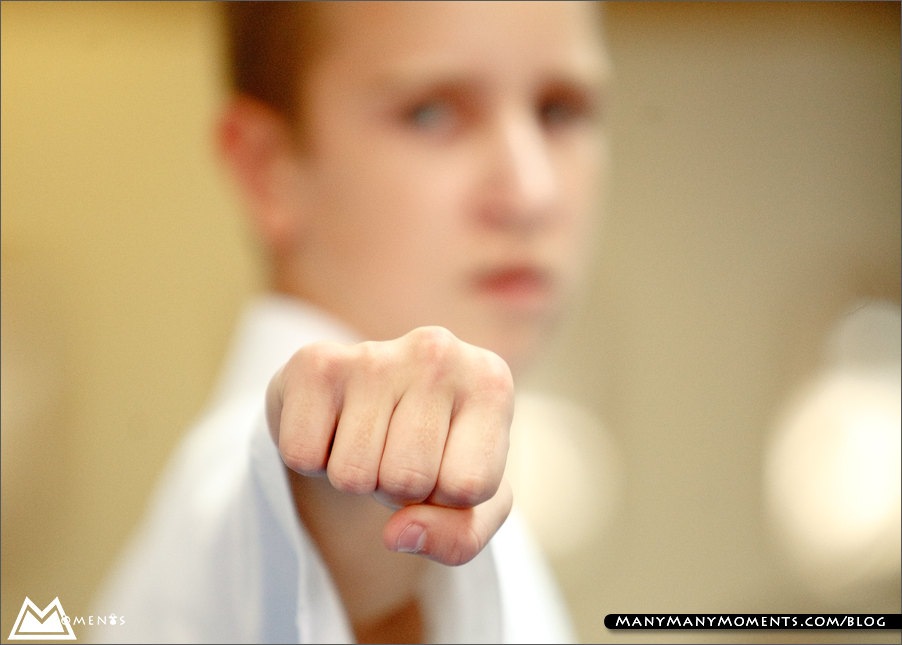 One of the more "intense" guys…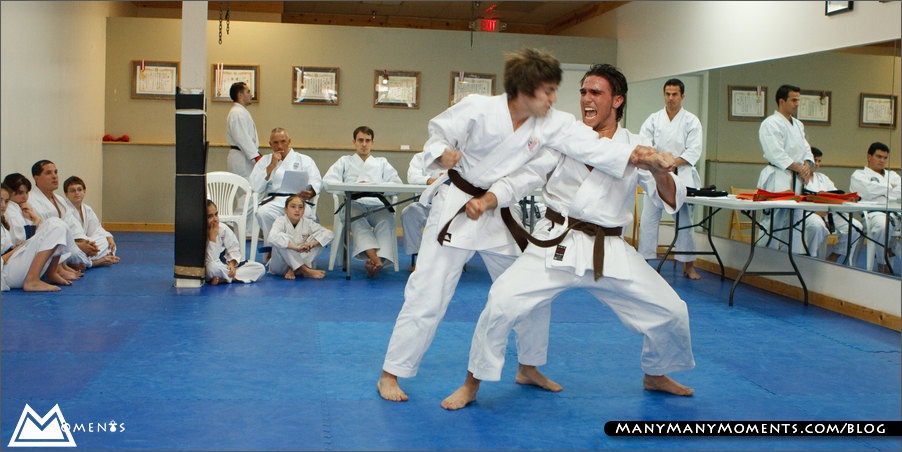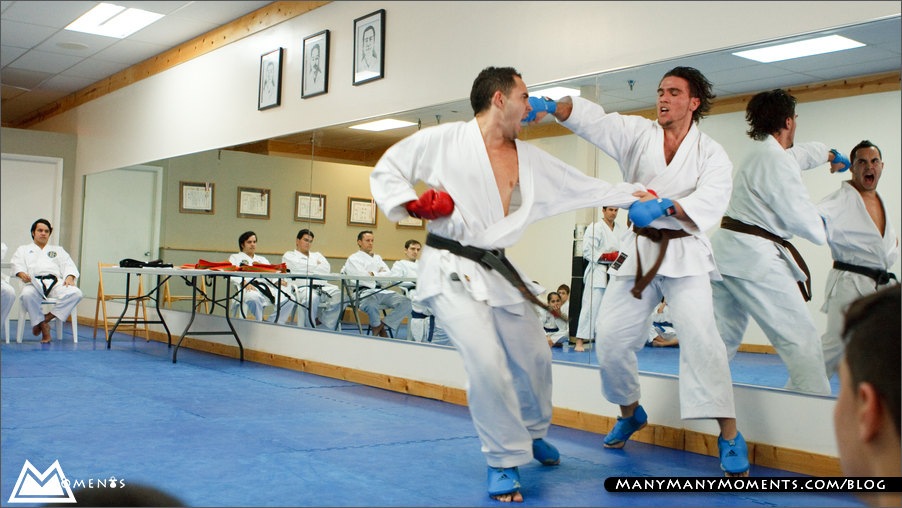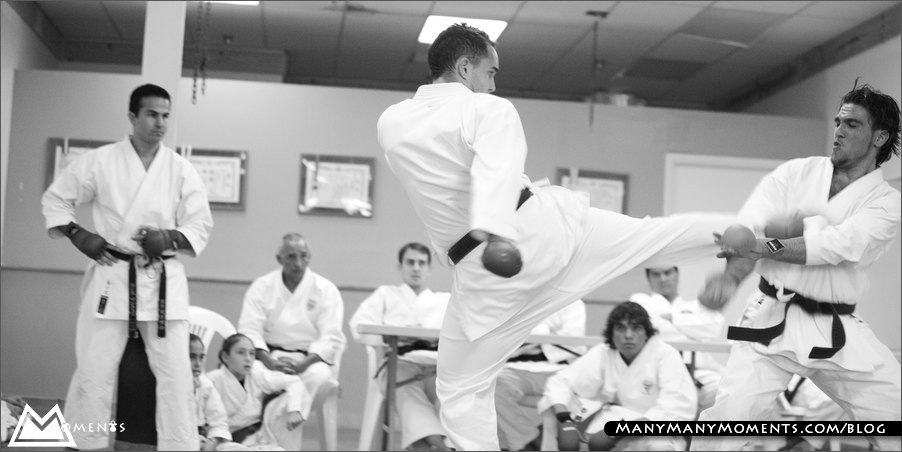 …and yet none of the guys could hold a candle to this force of nature in terms of sheer icy determination: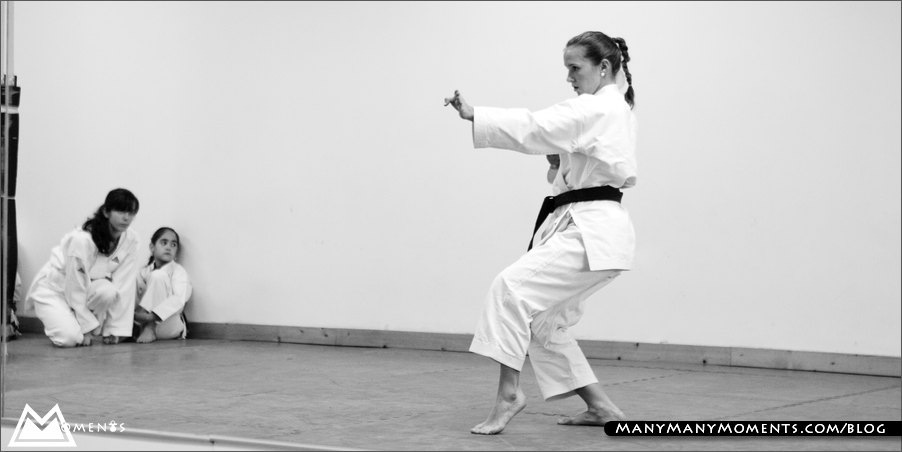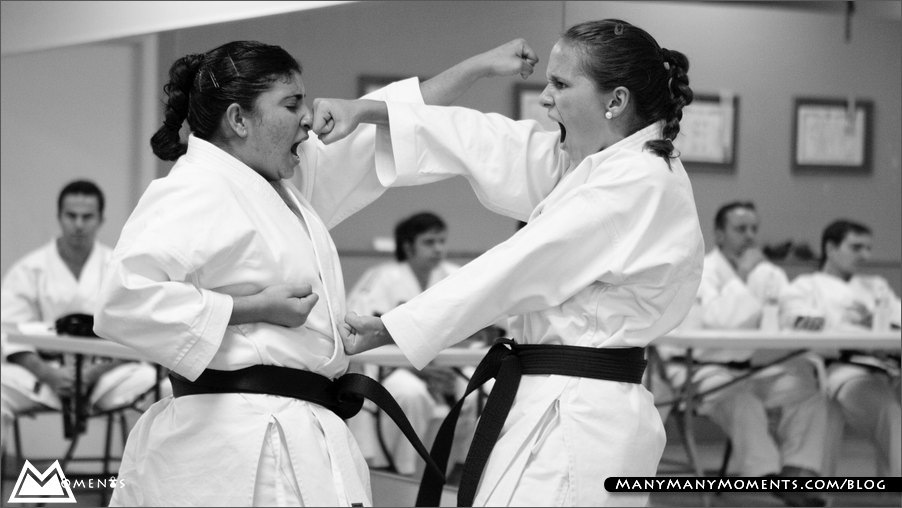 you want intense?  Here's intense!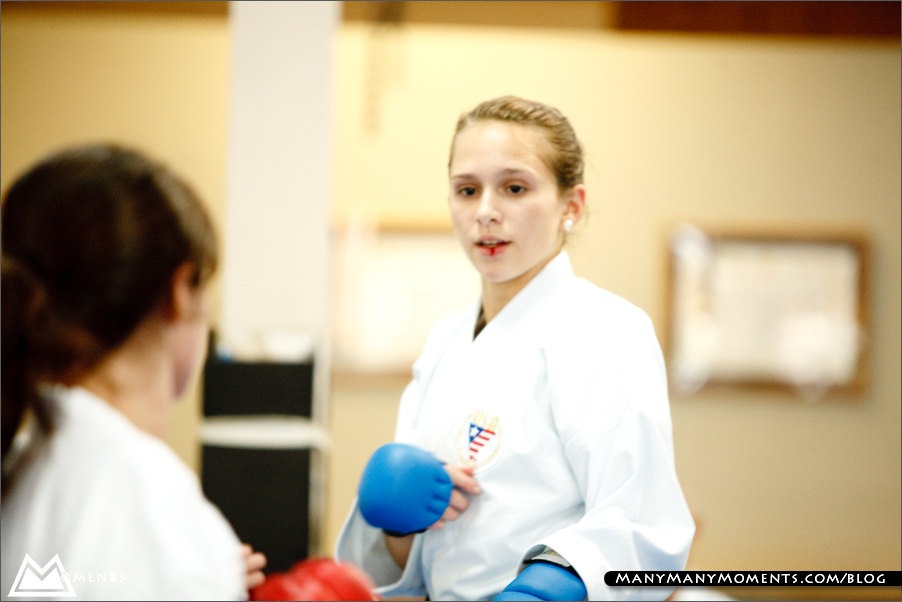 Sensei looks on…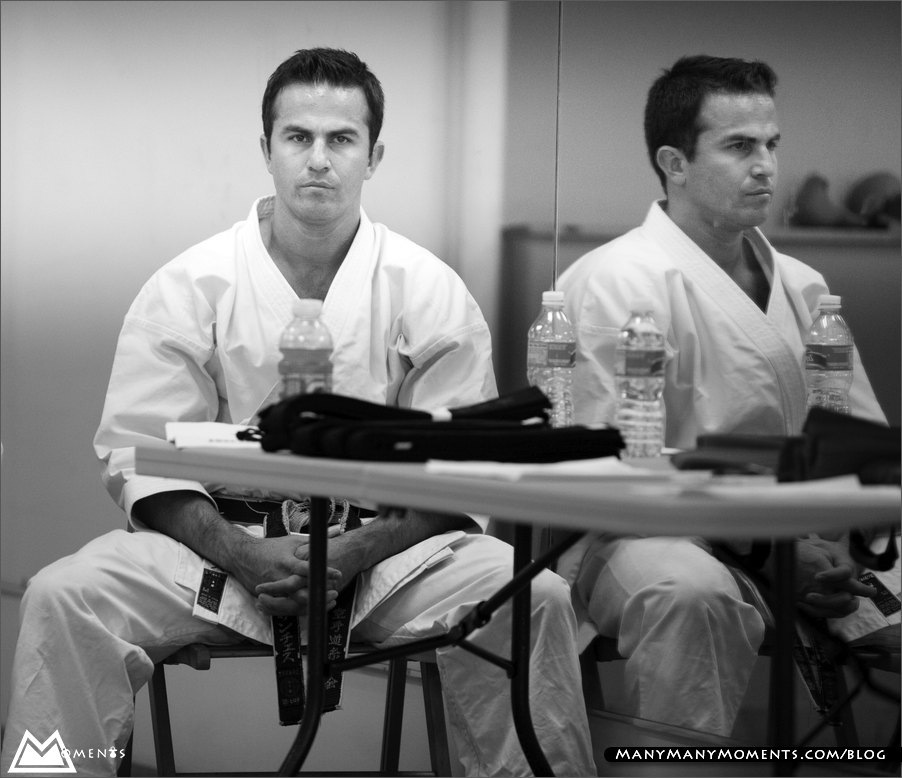 I was particularly drawn by the whole ceremony aspect of it…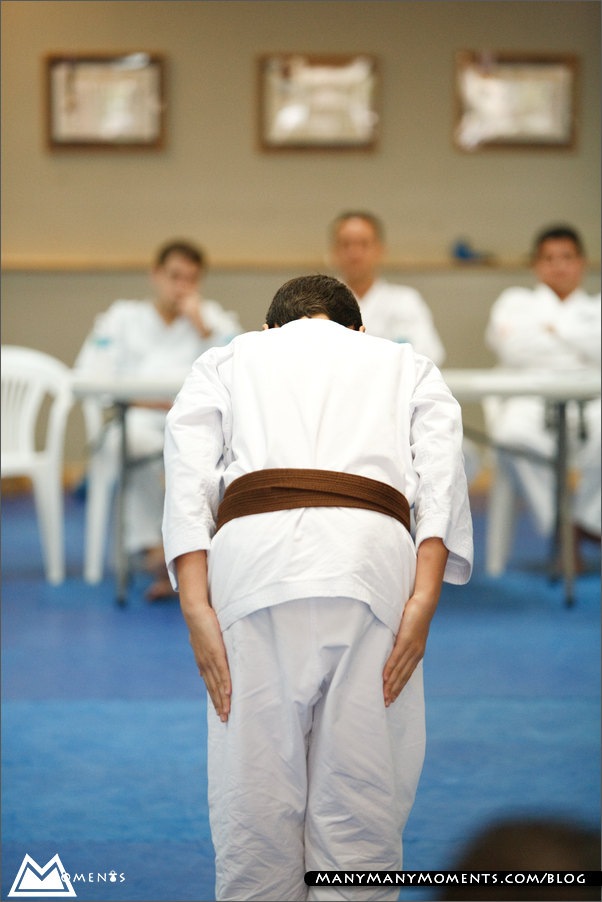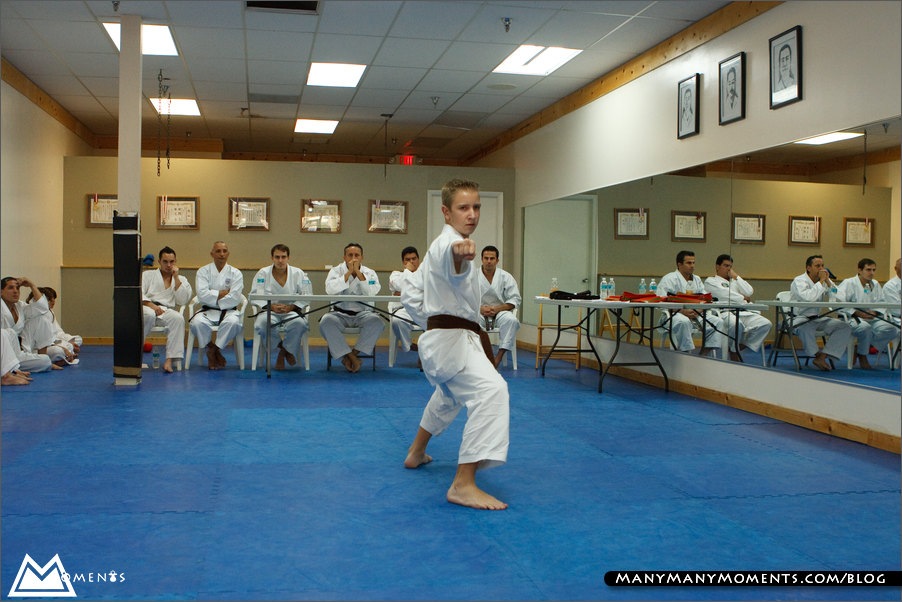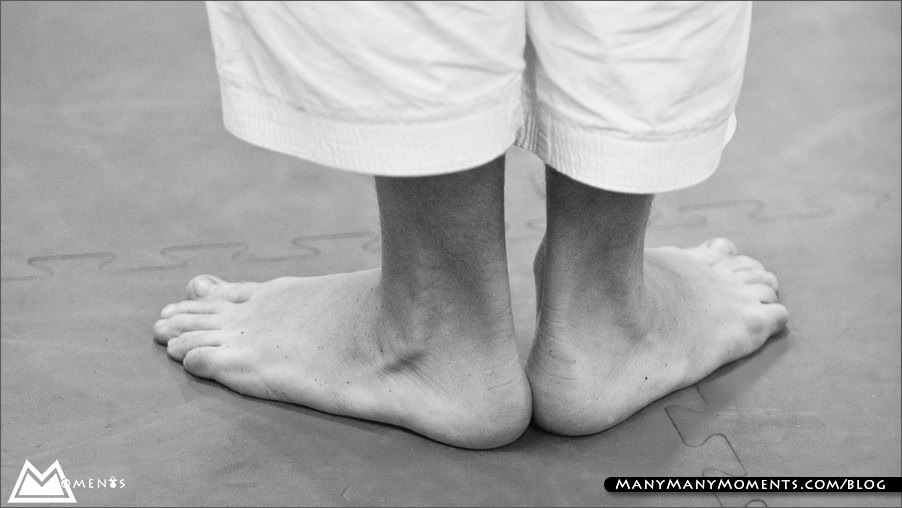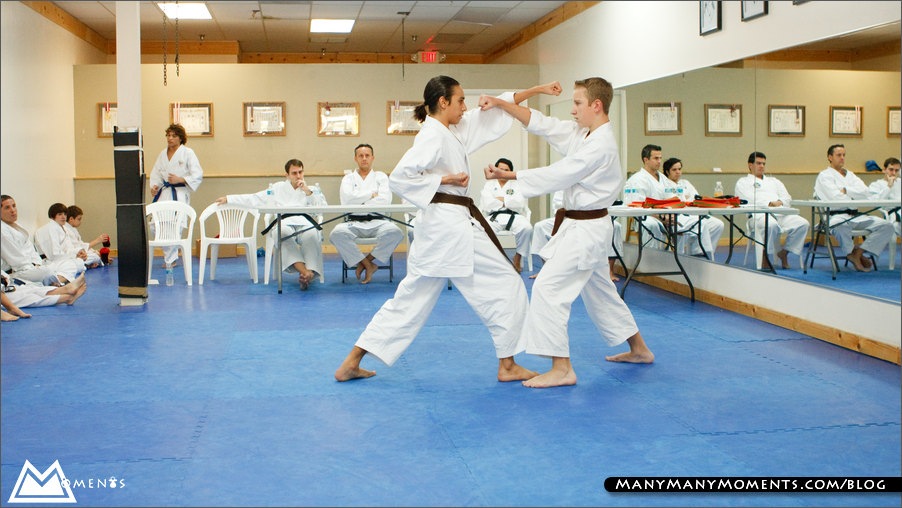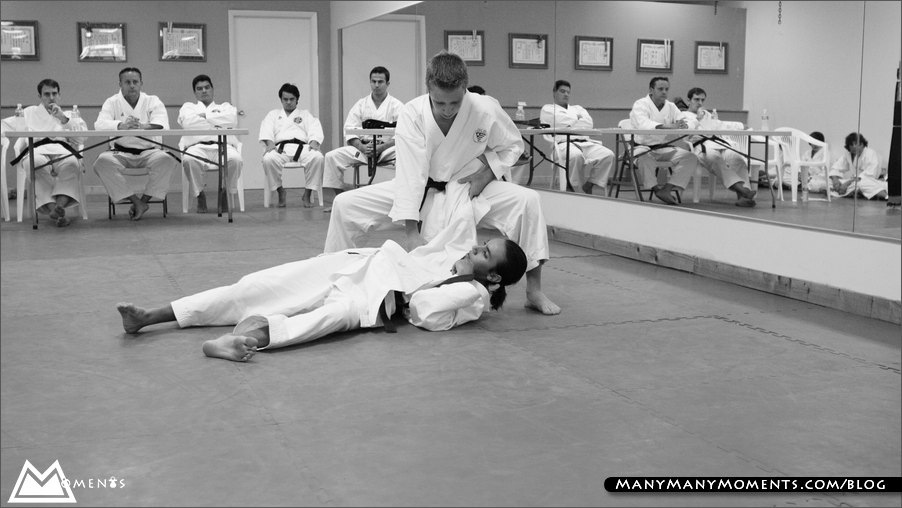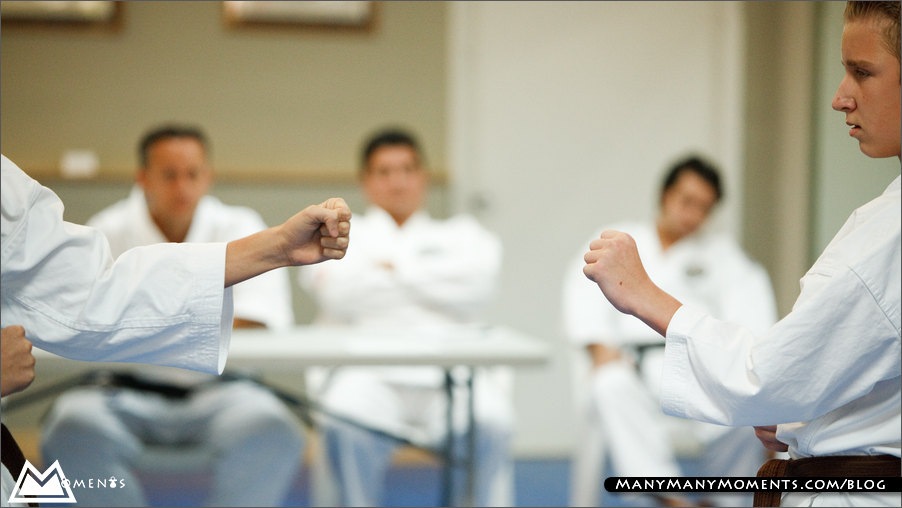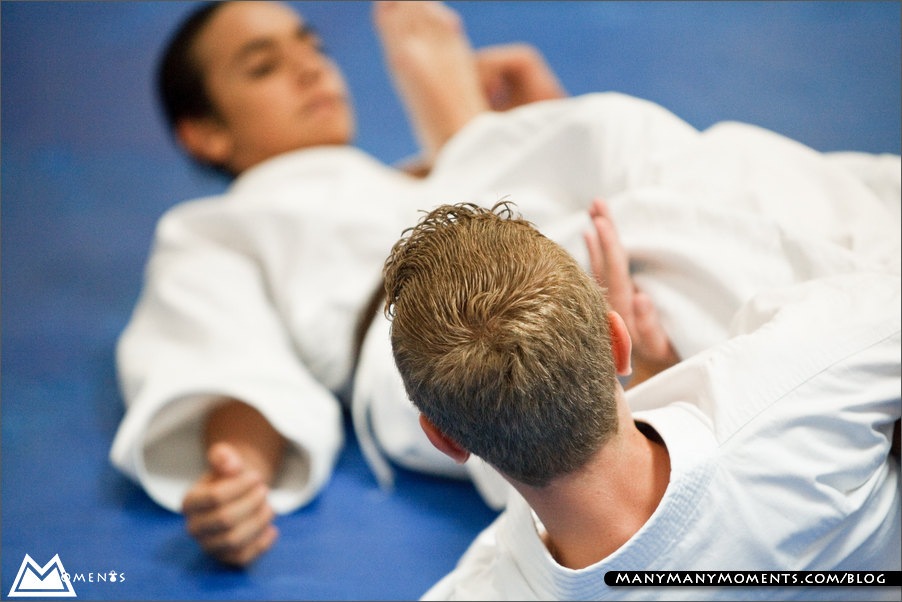 I hear these two are great friends!  Hey with friends like these…. LOL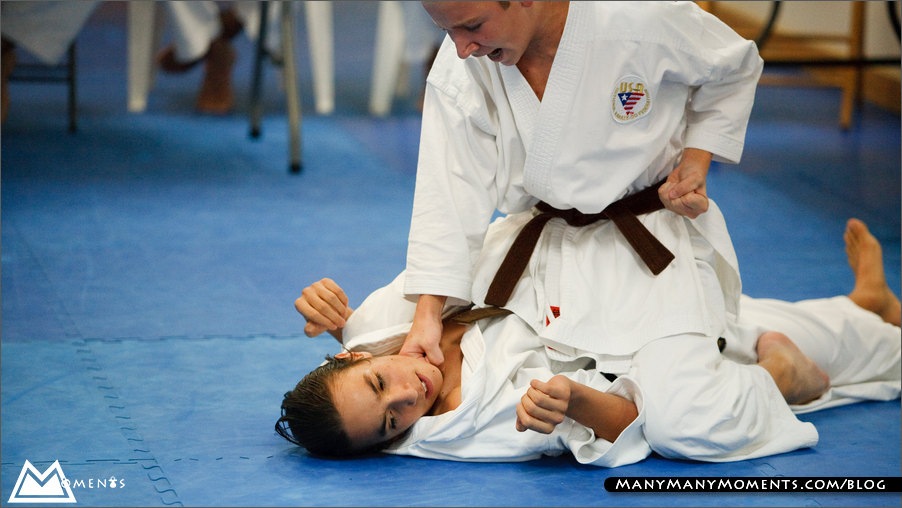 I hope you enjoyed the photos… it was a trip outside of my comfort zone, many lessons learned, one for all… it's definitely fun to shoot something totally different every once in a while!
Hundreds of photos are in the proofs gallery