Yes you read that right. Aspen, Colorado. What an amazing location! Please forgive me for posting so many environmental shots but as most of my clients are from South Florida I figured they too would, like me, be awed by the fantastic scenery.
You may remember Jaelin and Dave from the South Florida Engagement photography session we did in Deerfield Beach. They were down here from Colorado planning a wedding in the Bahamas at the time… and if life hadn't intervened you probably would have seen a Bahamas wedding sometime in the next couple of months. But life did intervene and plans changed, and I had the amazing opportunity to bundle up and fly out to Aspen to photograph this fairy tale of a wedding.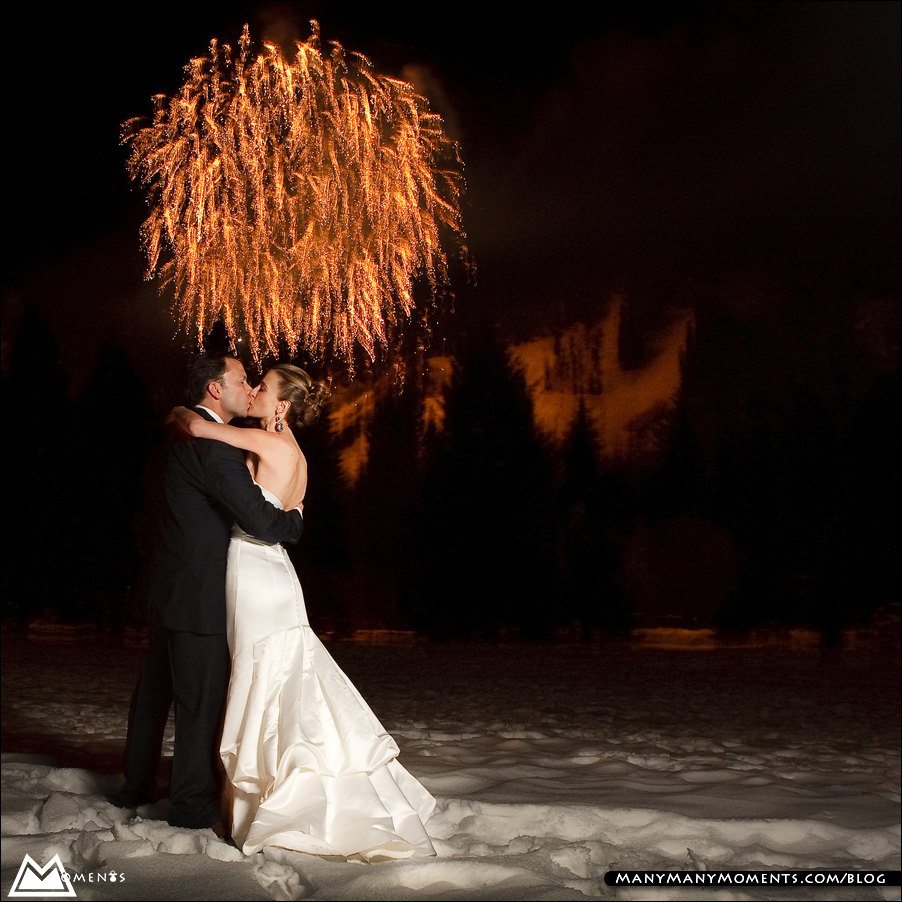 Yes for my fellow Floridians who weren't following along…the bride is indeed standing on snow… and yes she is indeed completely sleeveless… and believe it or not she's wearing regular bride shoes under that gown. Let's just say Jaelin can probably make ANYTHING look easy 🙂
Before I go any further, a heartfelt thank you to Mark Arnold from the big D down in Texas, who flew up to Colorado to second shoot for me. Mark was a pleasure to work with, a fun guy who fit right into the group, and a talented photographer on top of that. Development choices, cropping, and post-processing of all the images was done by me and all photos were shot by me unless otherwise specifically identified in the text.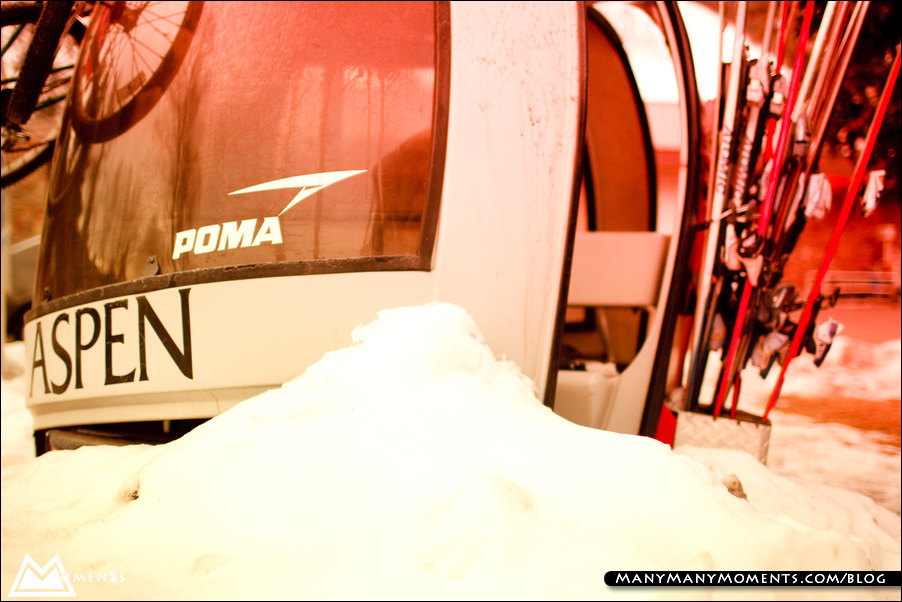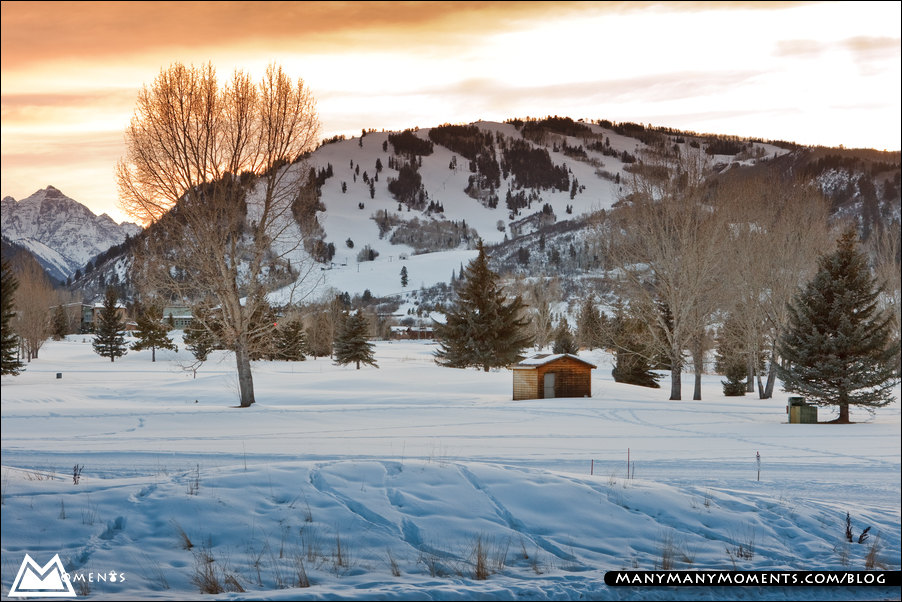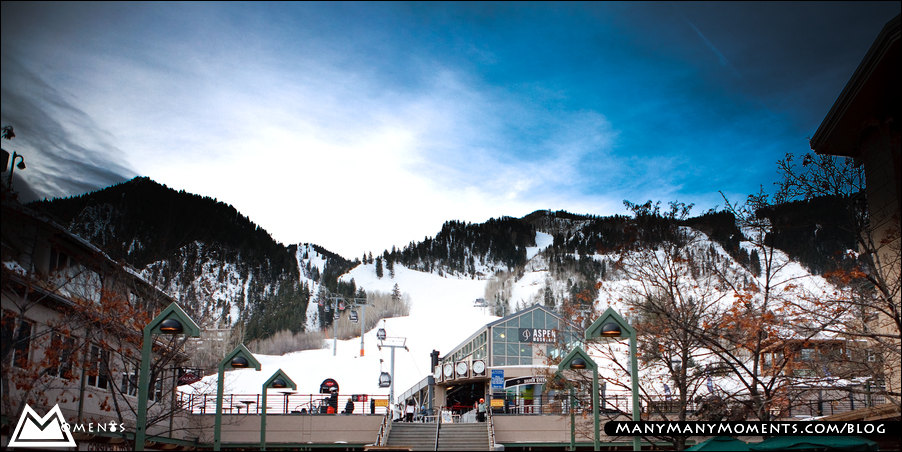 Yes… definitely NOT South Florida 🙂
The second photo above is the view from the window of my room. Jaelin and Dave rented a fantastic, huge house in Aspen, which served as home base for all the activities of the days, sleeping quarters for most of the guests, and the location for cocktail hour and the reception.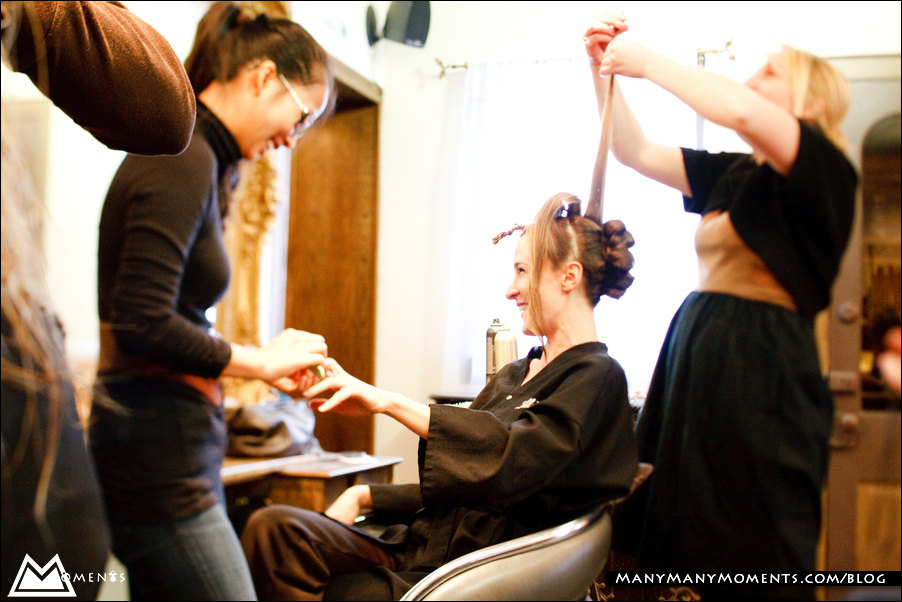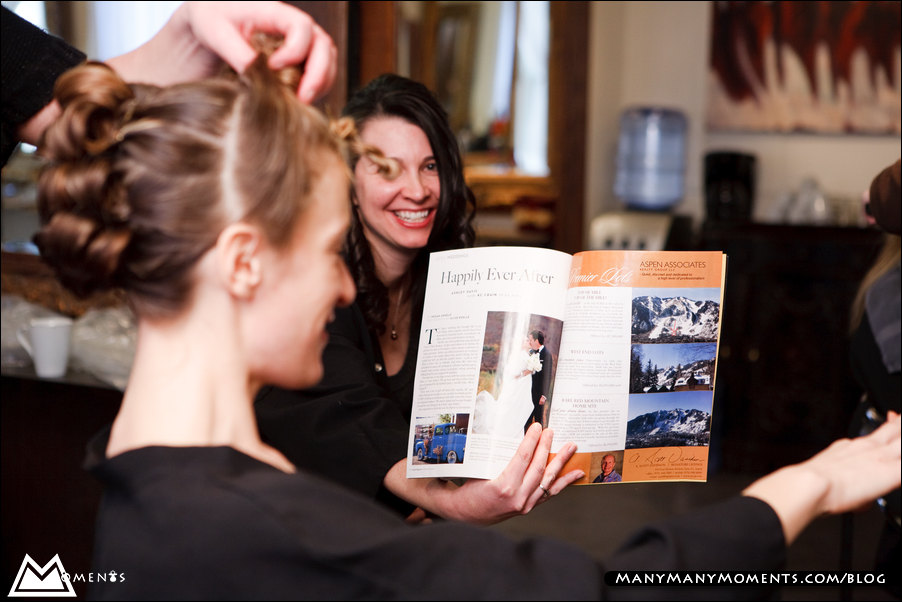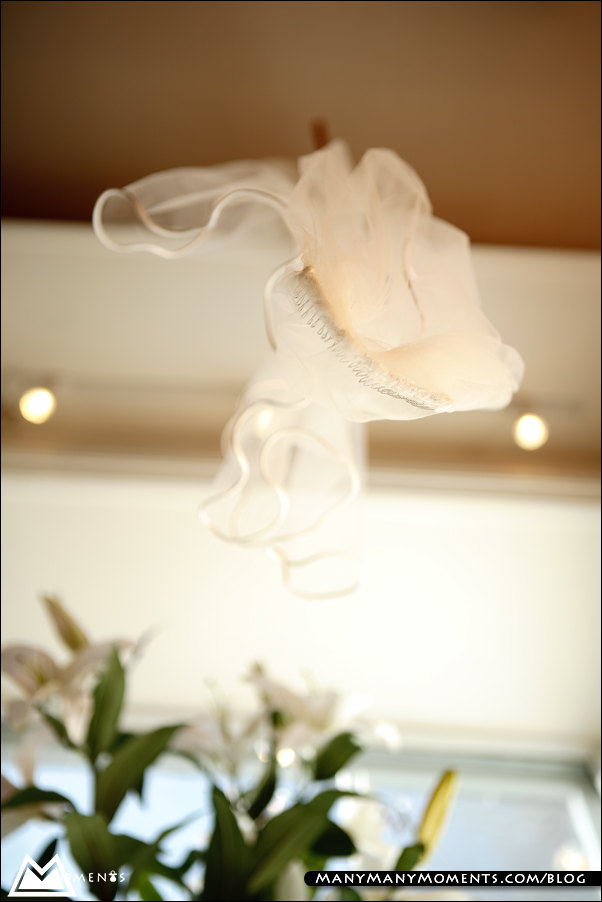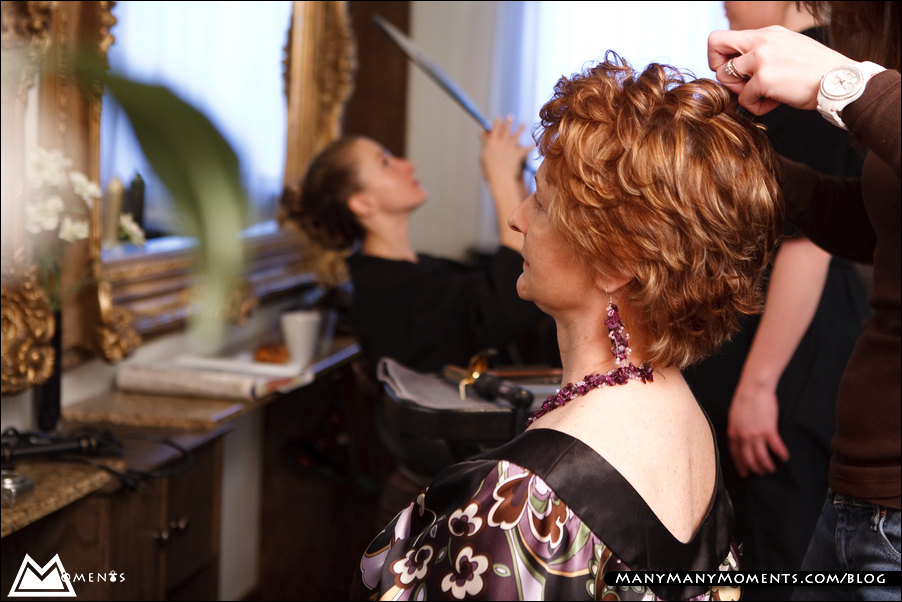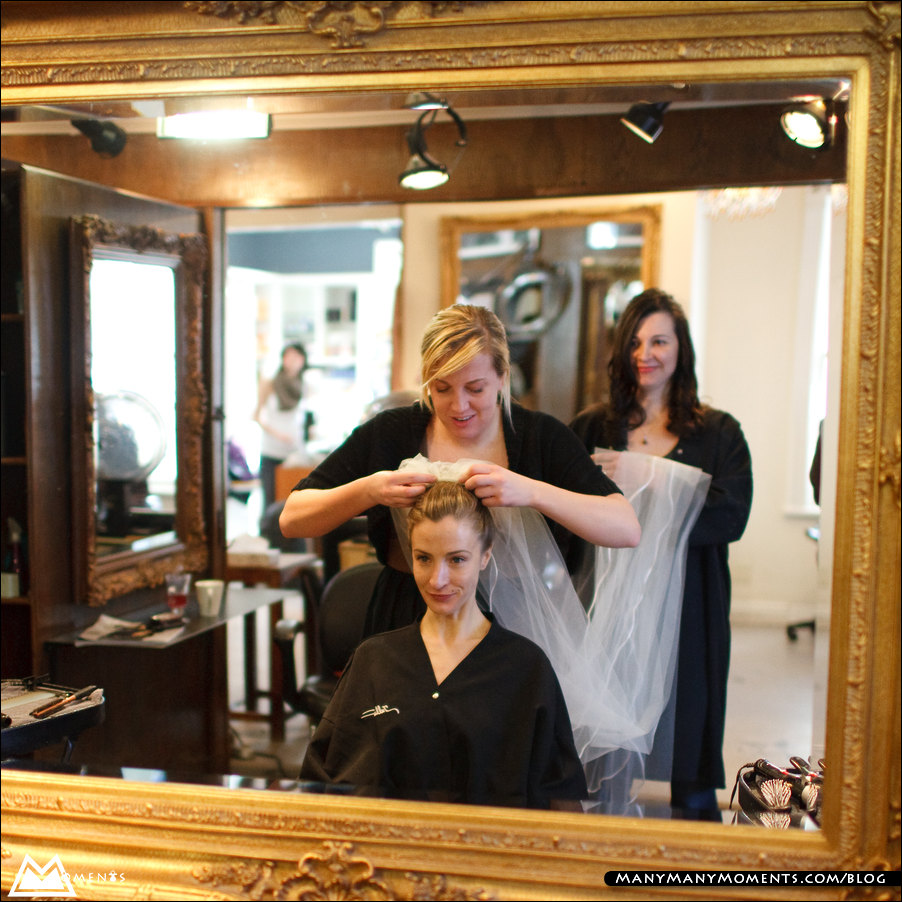 Did I mention that Jaelin has awesome taste? Proof is in the pudding… check out this wedding dress! Elegant… simple… and perfect for showing off how stunning she is!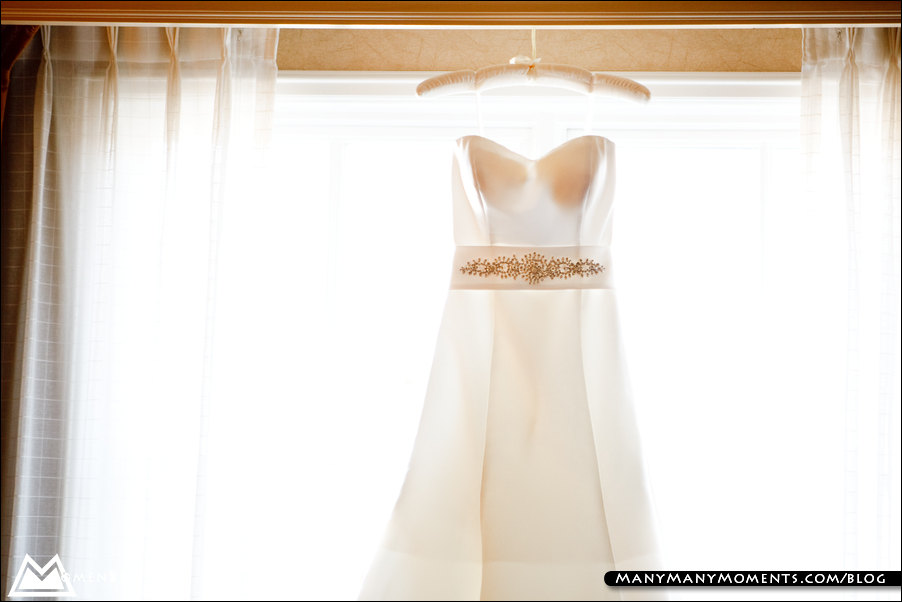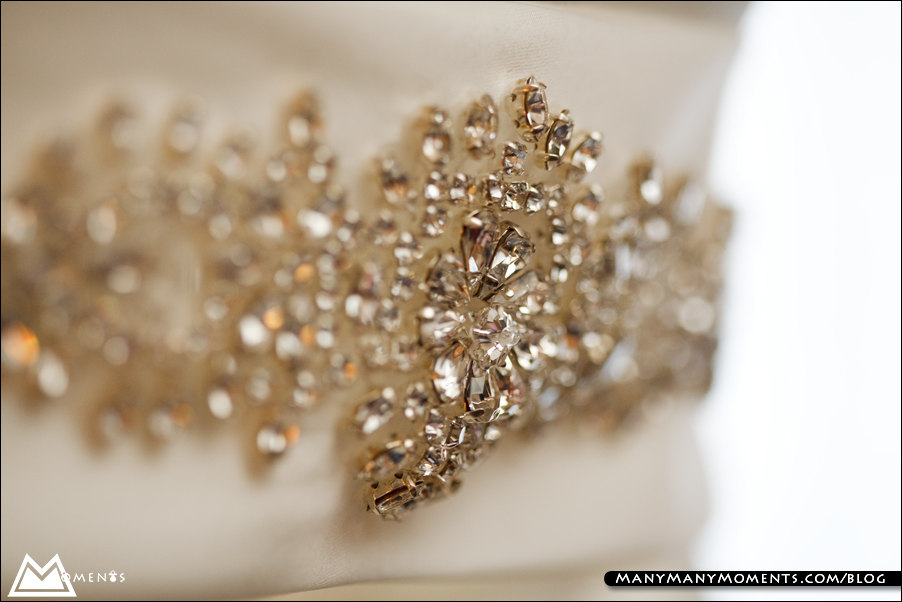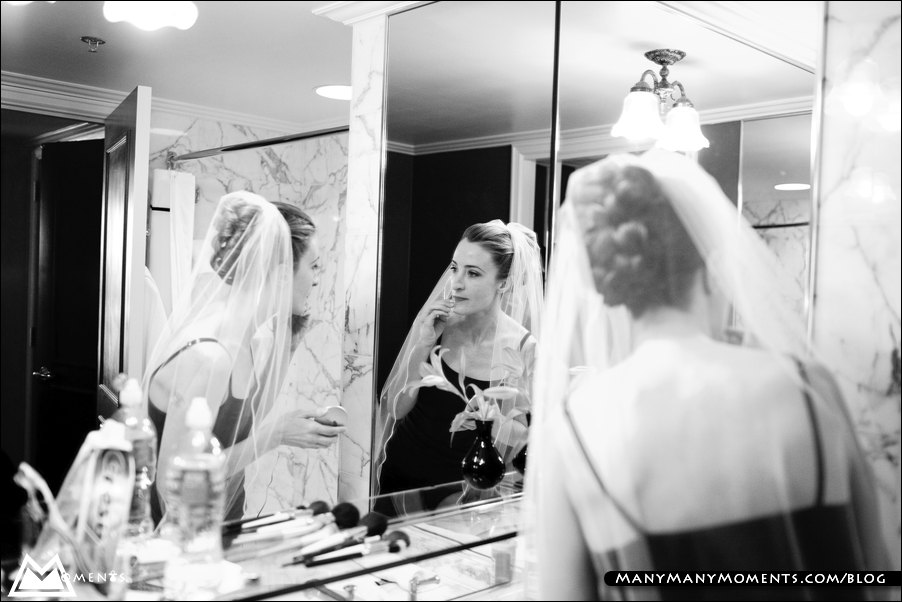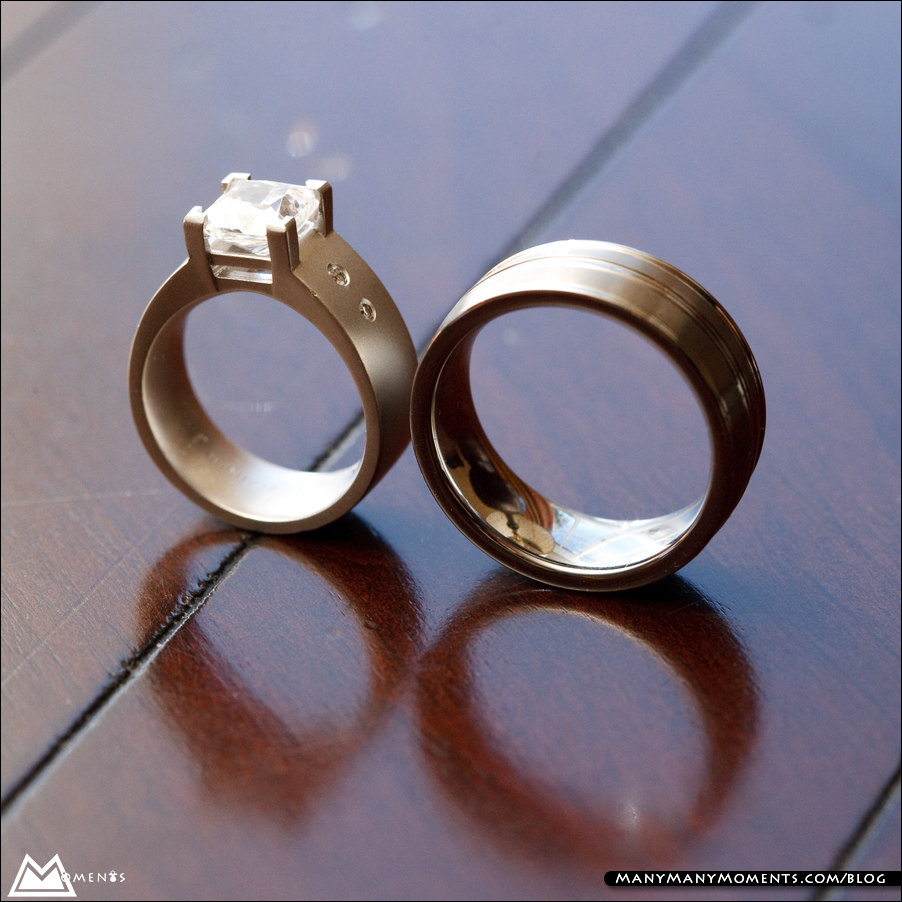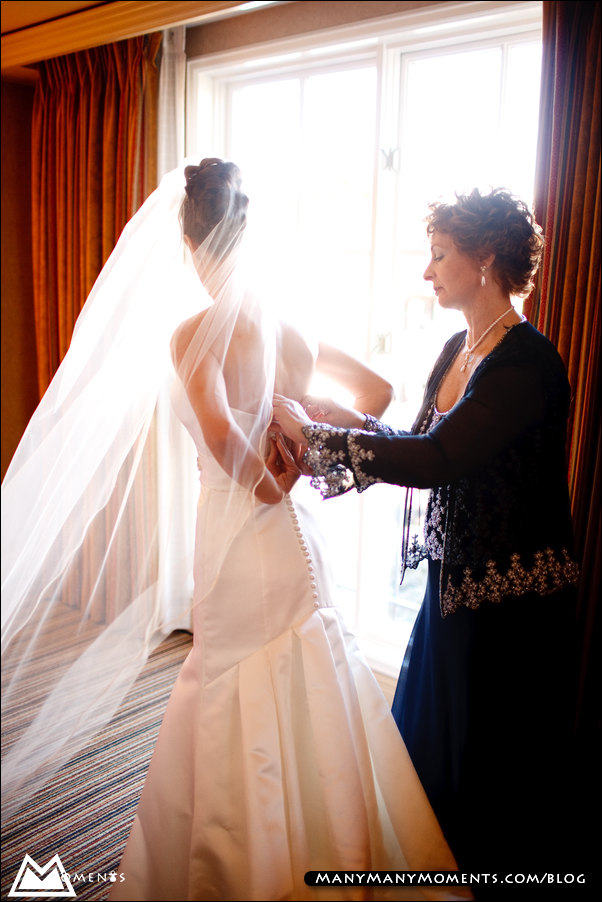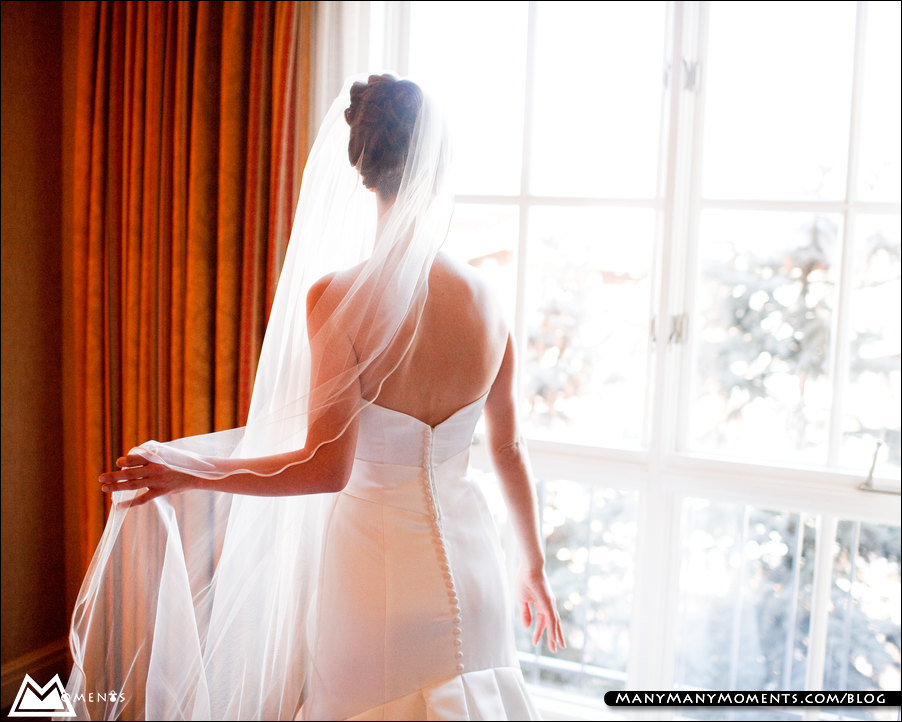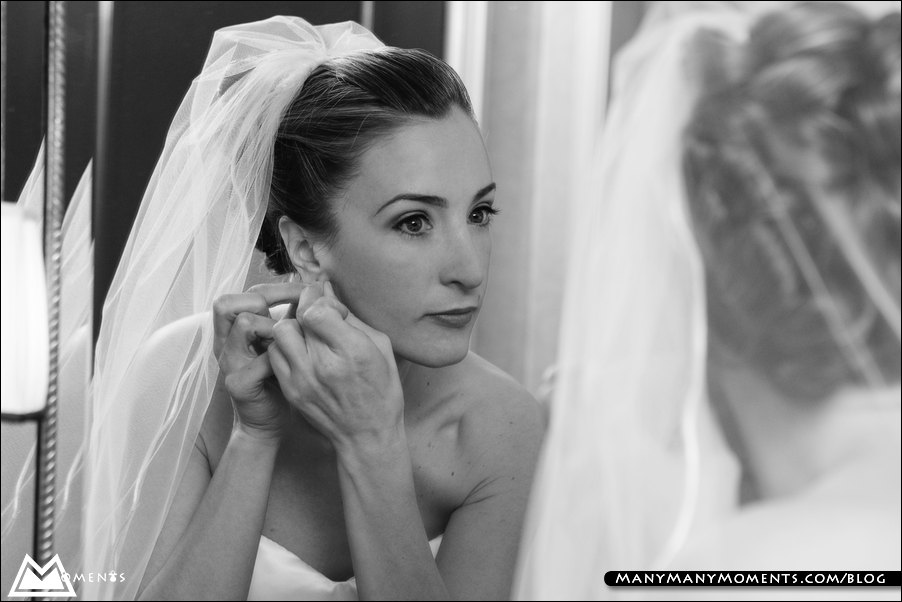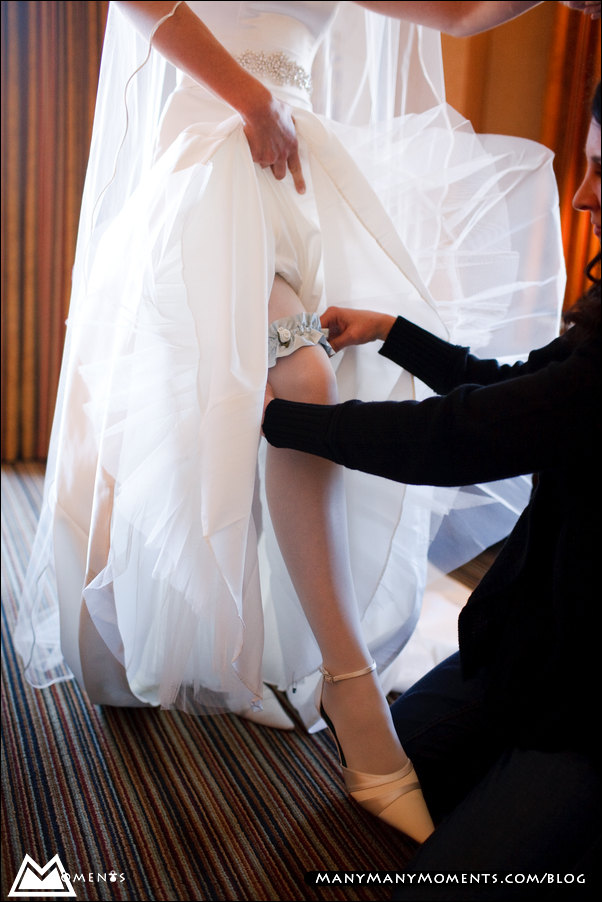 Those are the shoes she wore all day. Including in the snow. If I told you I had bought patent-pending waterproof socks that go up to the knee… and wool-coolmax wicking/warm socks to go under those… and Timberland Pro-Level guaranteed waterproof, ultra-insulated boots would you at least begin to imagine how silly I felt when I saw HER shoes?
Nicole helps Jaelin into the car.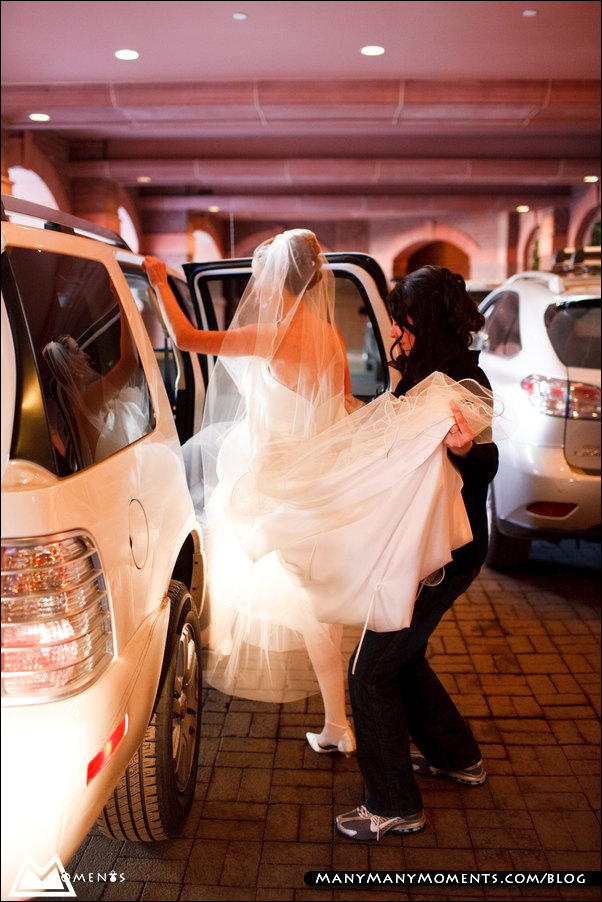 riding home to see her groom to be…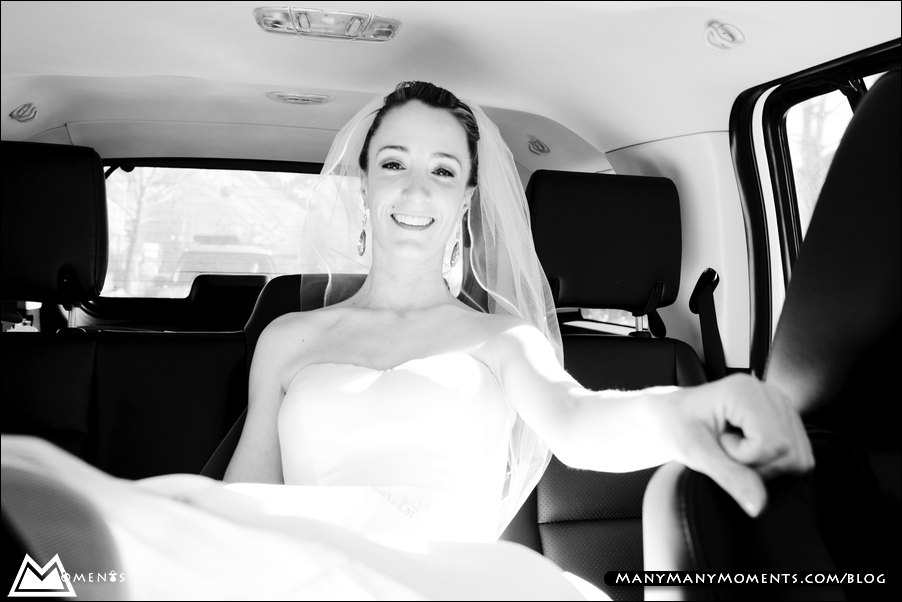 Oh yeah… that above is the expression of someone who has just been told by the Valet that they have… get this… LOST HER CAR. No really. I thought I'd heard them all. The Valet actually had to use another car to drive Jaelin's mom and Nicole to the house … yes they eventually found the car 🙂
Meanwhile back at the house… Dave is transcribing his vows onto holdable cards…
photos in collage below: Mark Arnold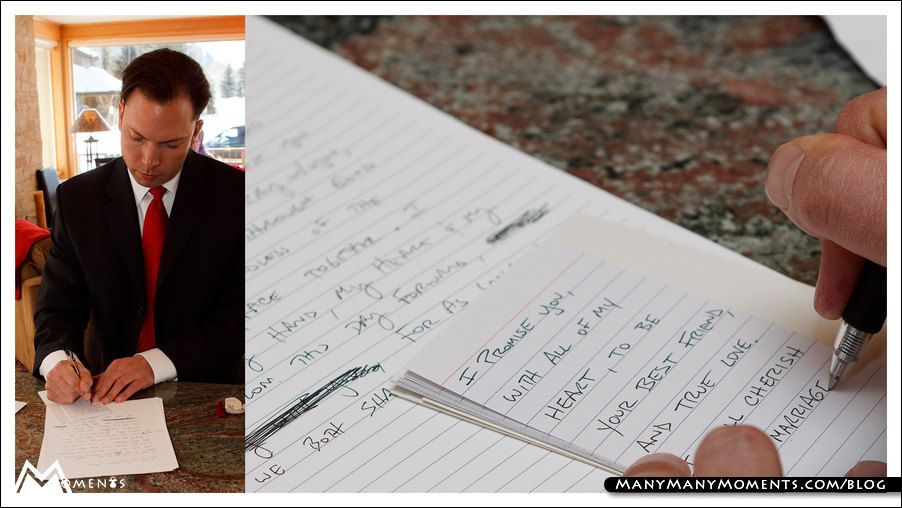 and then he waits…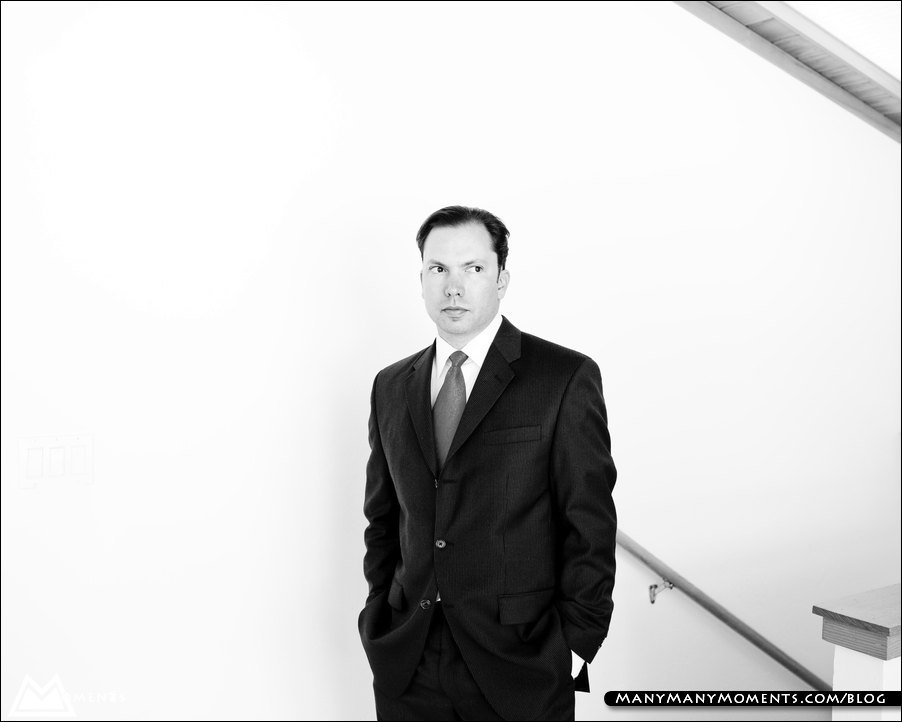 …and waits…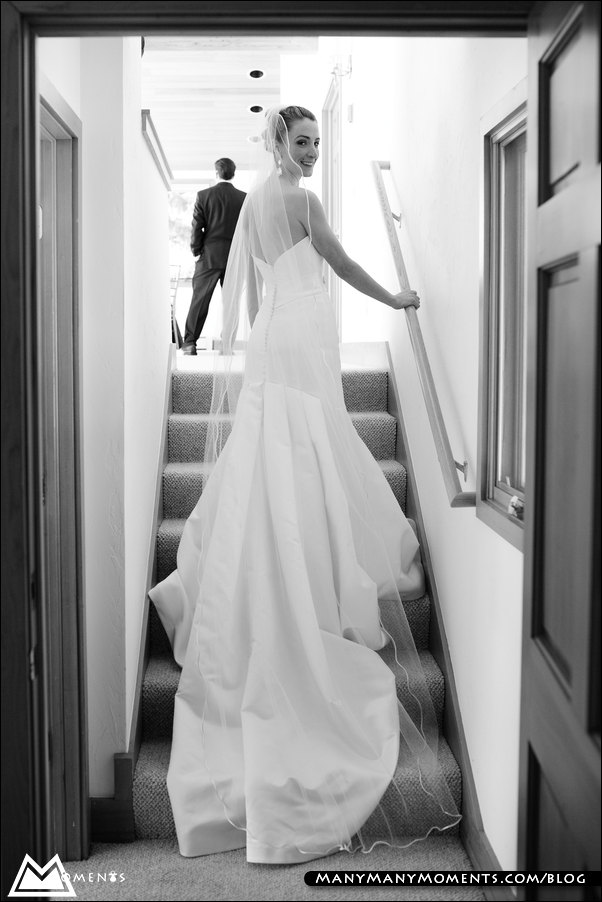 and it was definitely WORTH THE WAIT!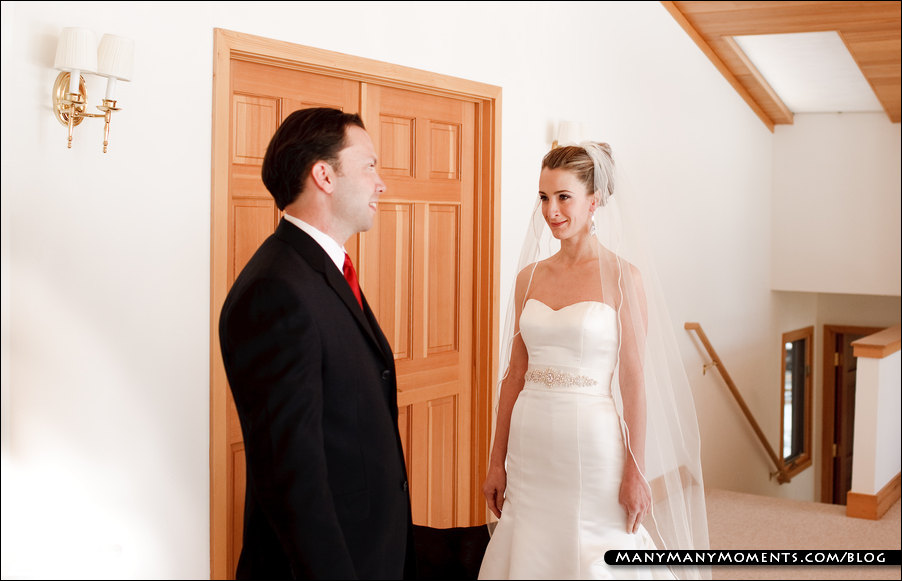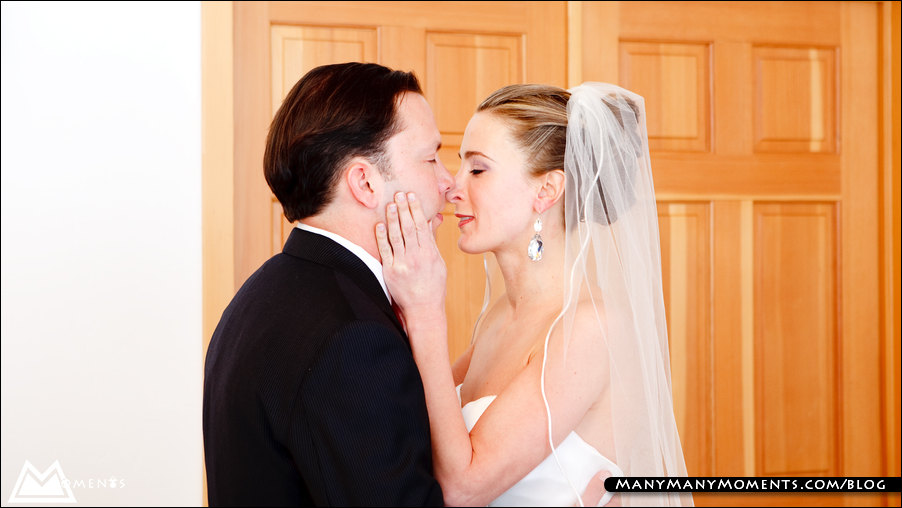 A quiet moment for the soon-to-be new family…. Jaelin, Dave and Scrappy! Scrappy was awesome! he rode with Dave and me from Denver airport to Aspen and he was super-friendly and incredibly well-behaved. He was also featured prominently in a gazillion photos, though you'll only see him in a few here 🙁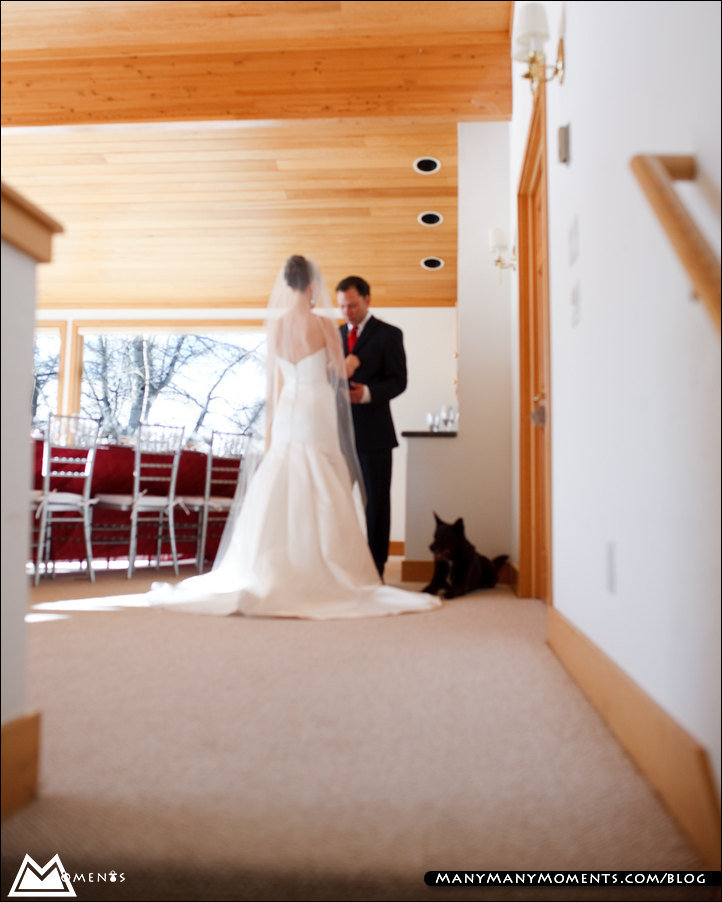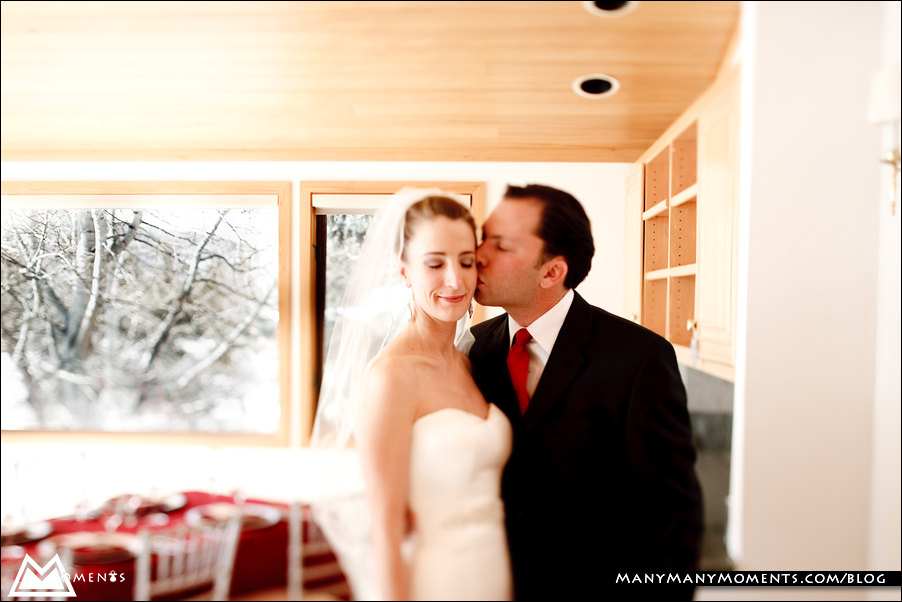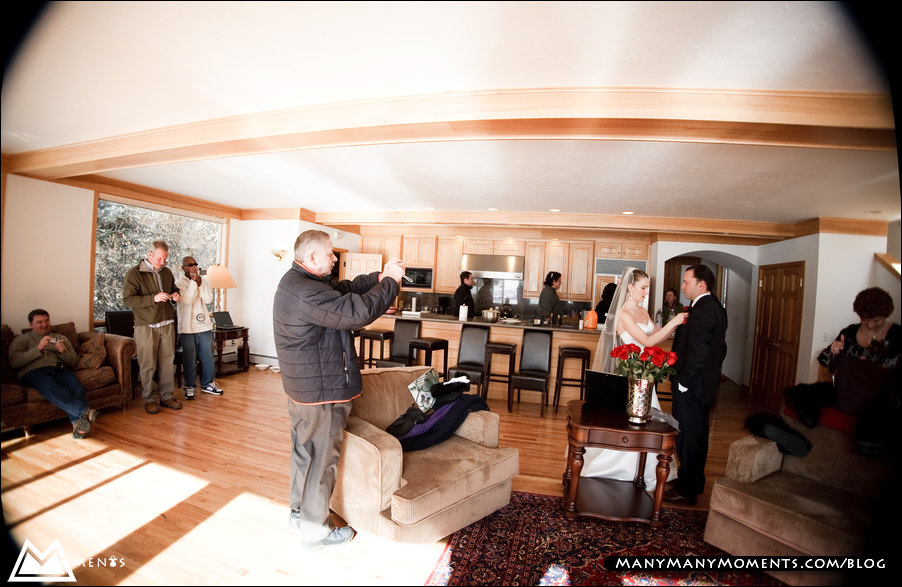 Ok, everybody's ready to go… let's head to the ceremony!!!!
But what should we ride?!?
Oh yeah … of course! Horse drawn sleighs! We do that ALL the time down here in So-Fla 🙂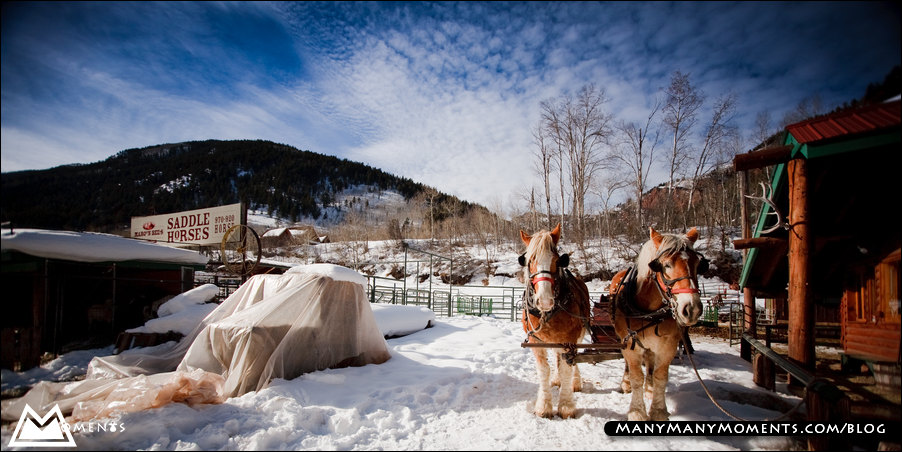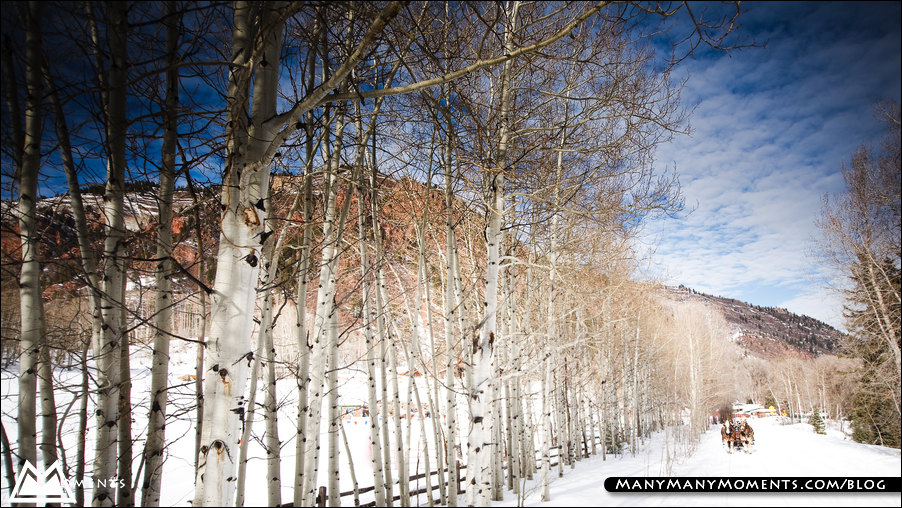 The "official" sleigh with the Bride and Groom and the immediate family…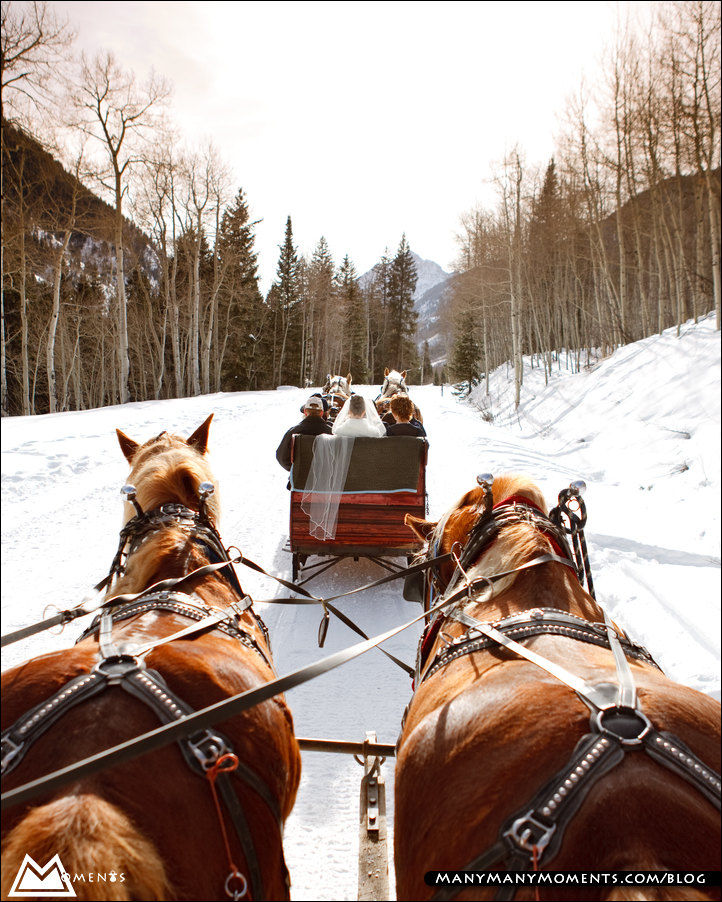 And the "cool cats" sleigh with the rest of us… what a fantastic group of people… it was as if I were around my own friends, great people, super-friendly … all about having a great time! Thanks guys for making Mark and I feel like a couple of guests (weighed down by absurd amounts of photographic equipment)!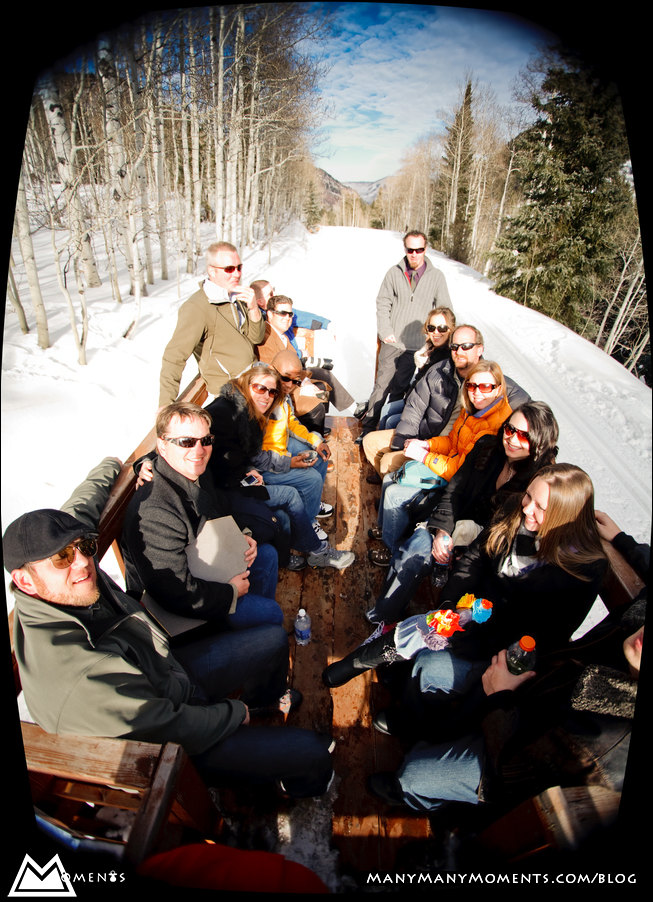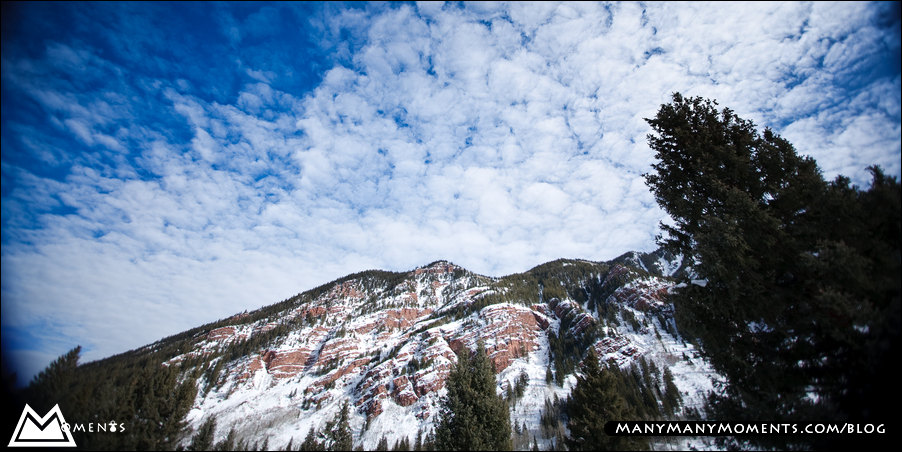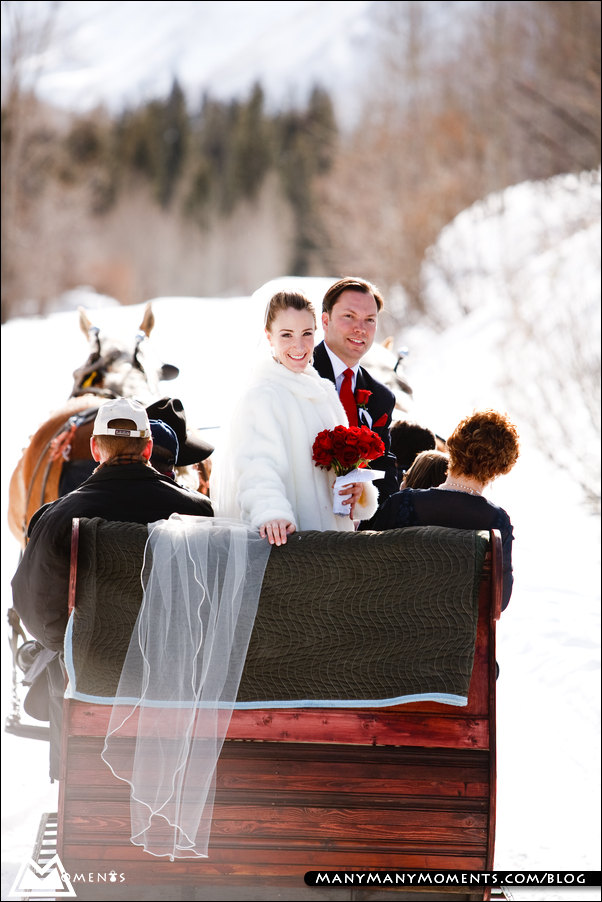 We've reached our destination… the ceremony begins
photo below: Mark Arnold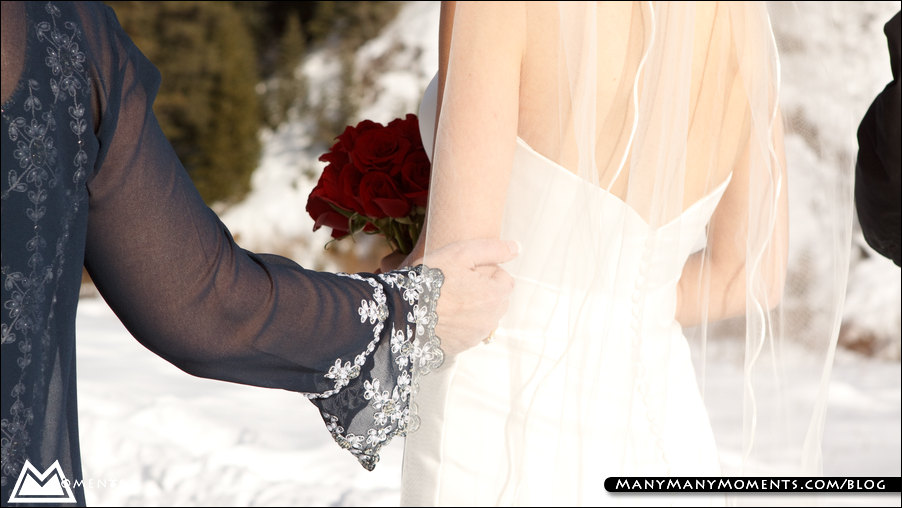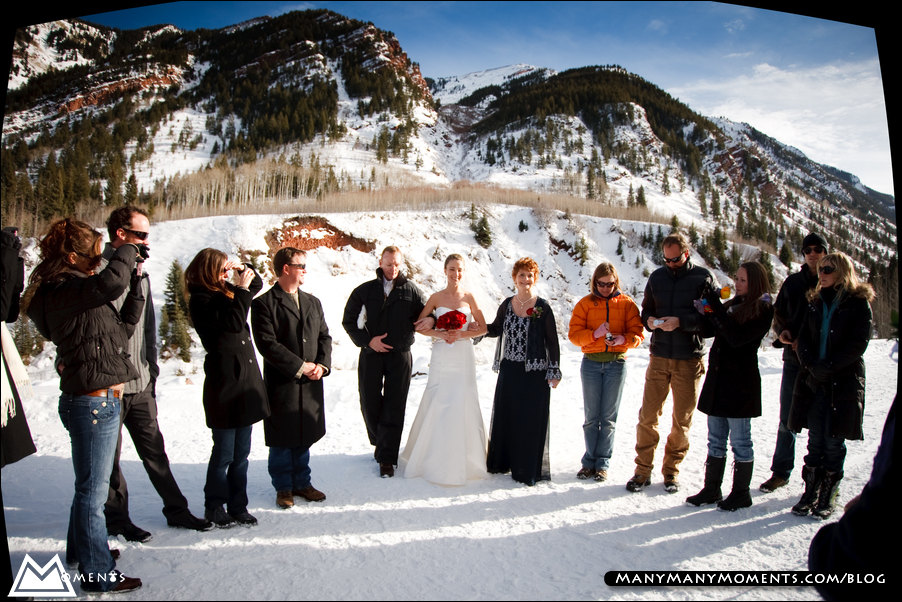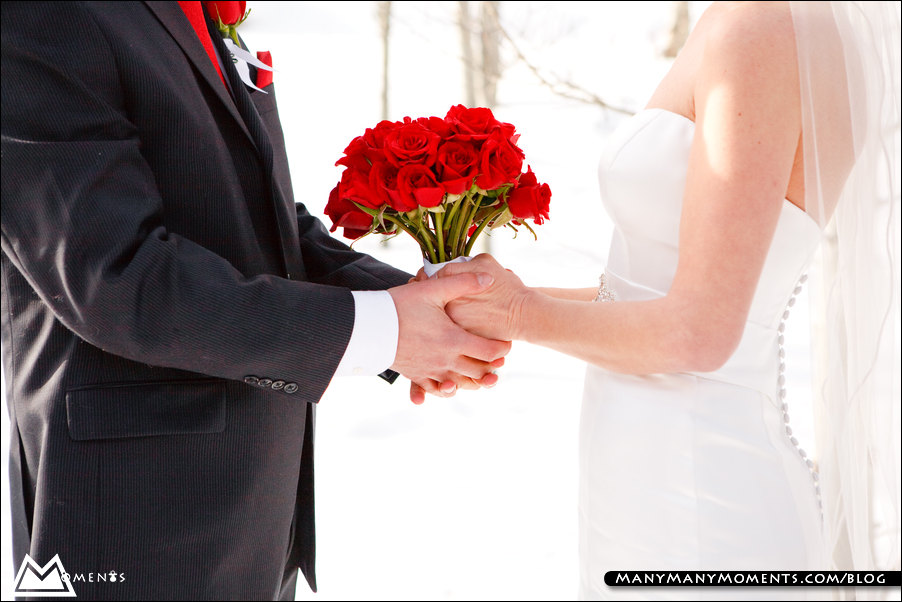 Jaelin trying to keep her composure while reading her vows…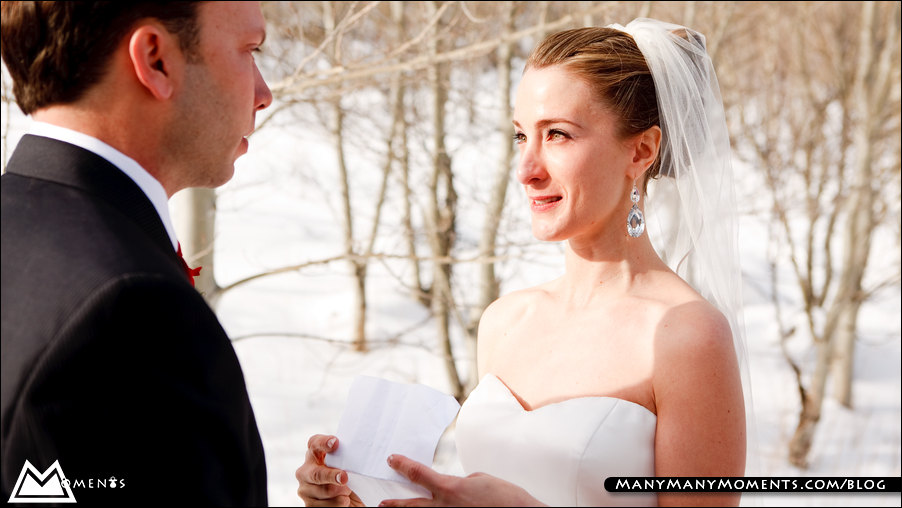 united by two rings…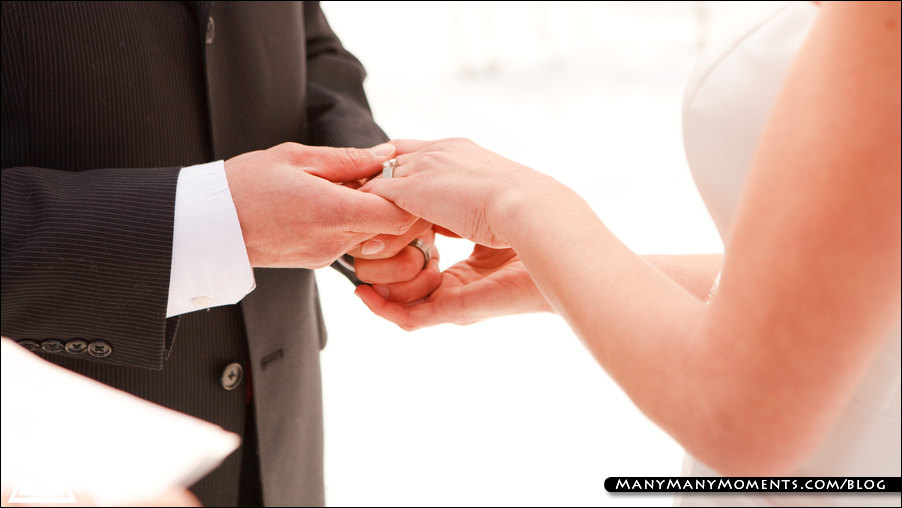 …and sealed with a kiss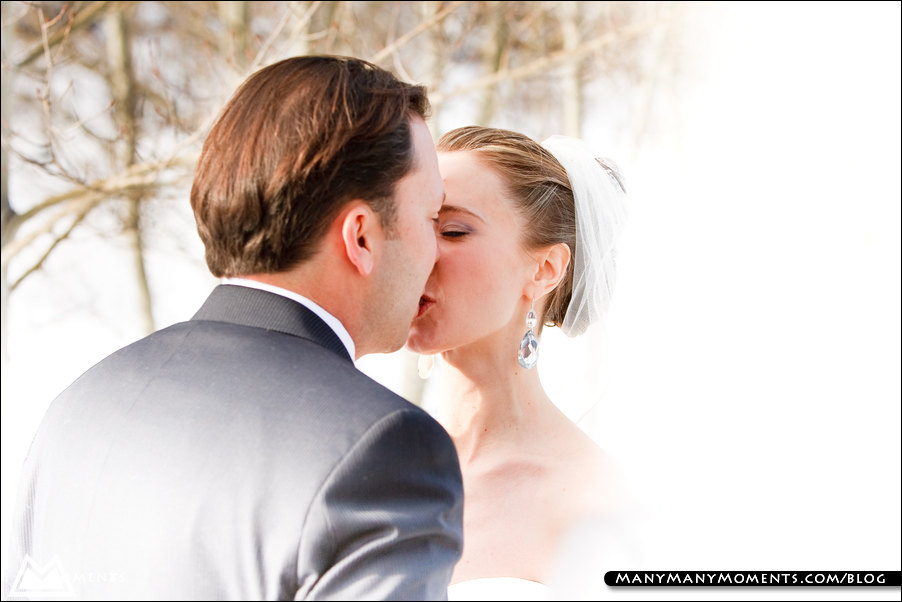 right under their favorite mountain… I don't know about diamonds… but mountains are certainly Forever. Certainly a humbling place to start a new life together.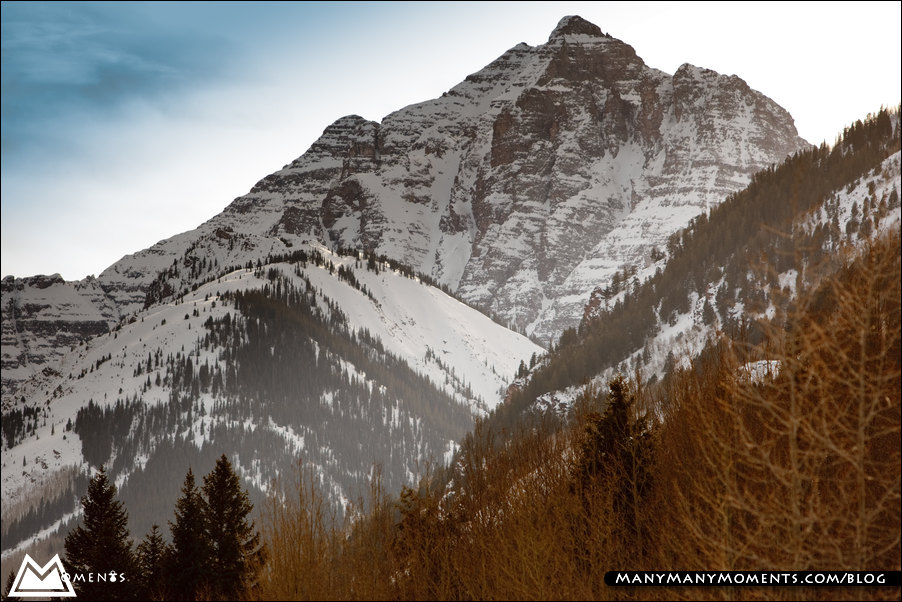 photo below: Mark Arnold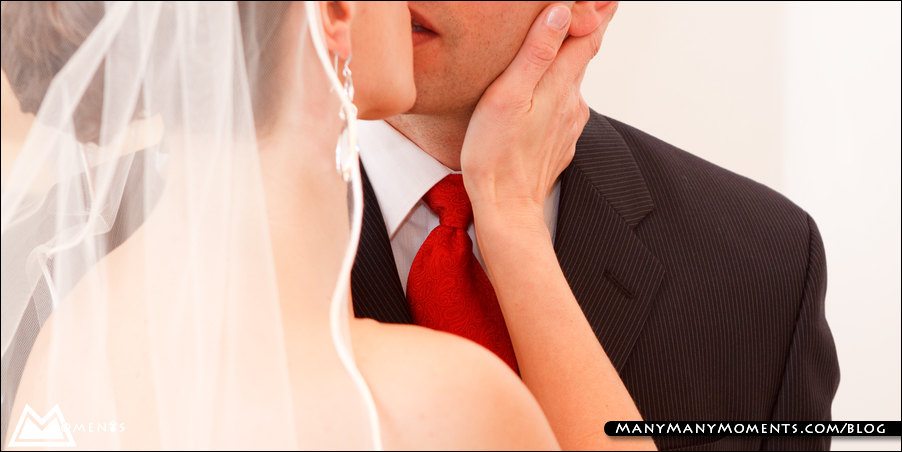 Mr. and Mrs. Dave Mayer!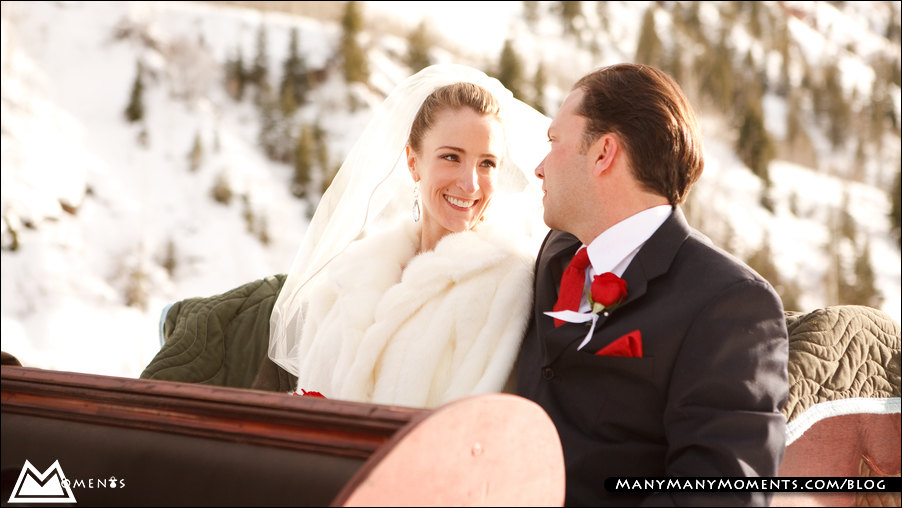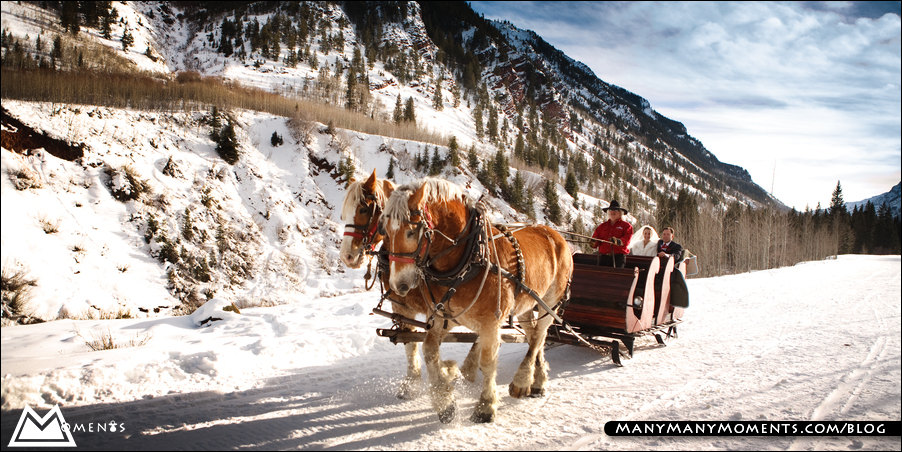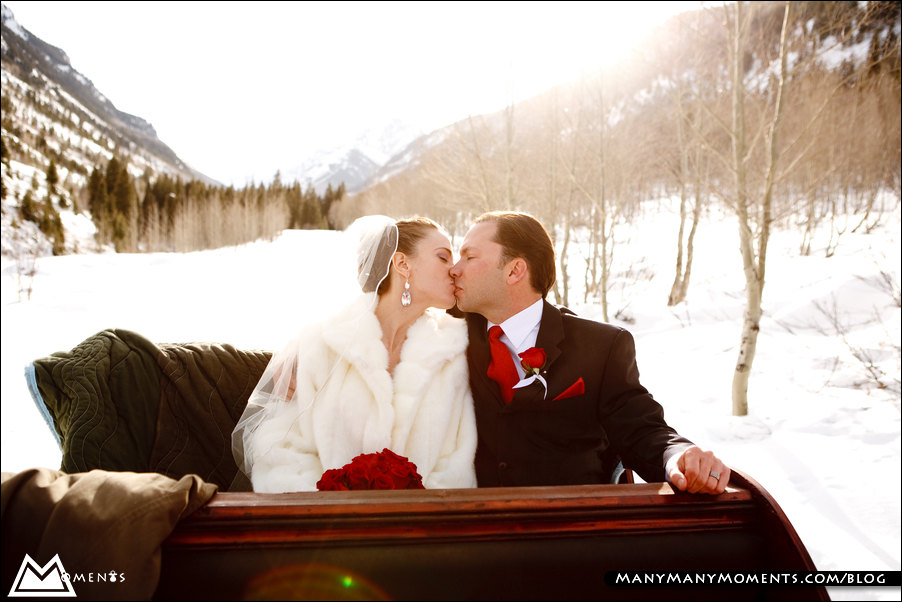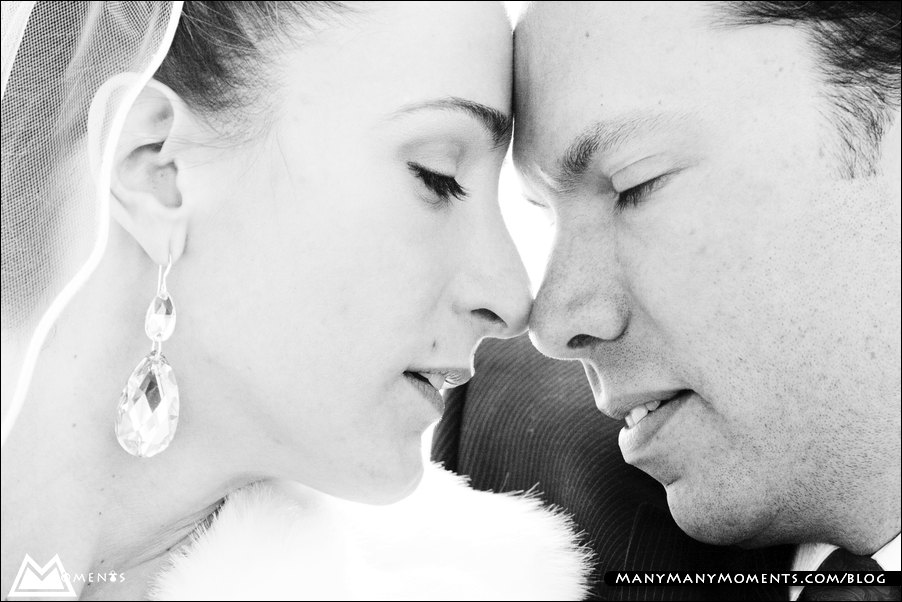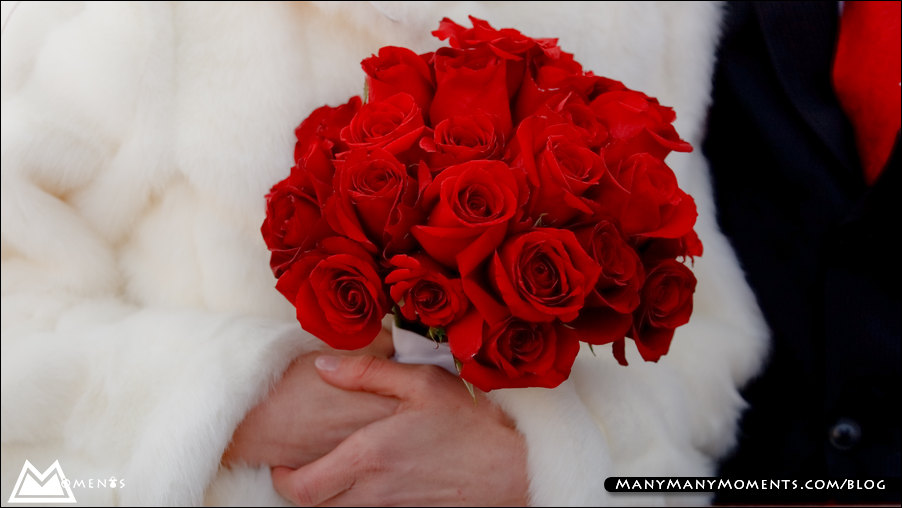 as we're sledding down the mountain their guests hop off the "cool cats" sleigh and write messages in the snow for the newlyweds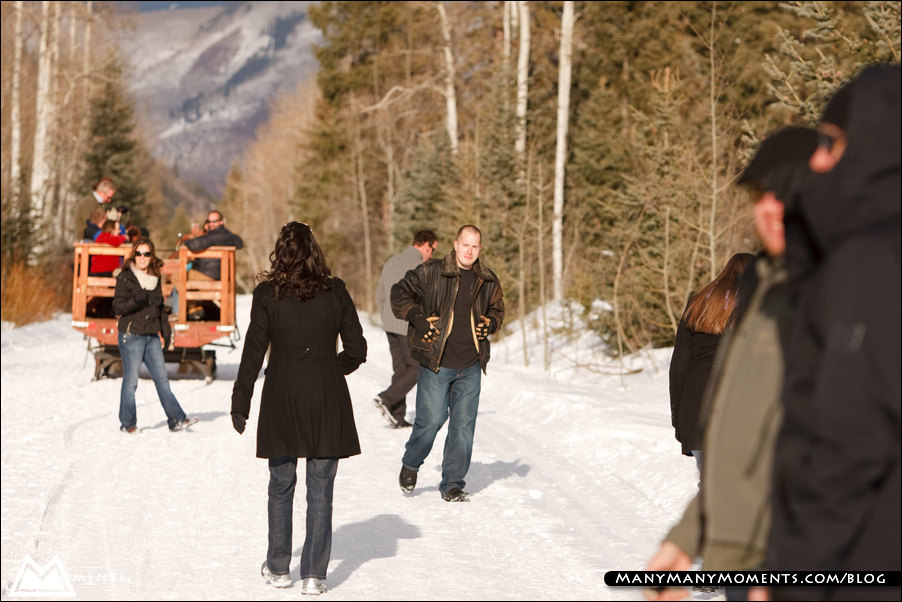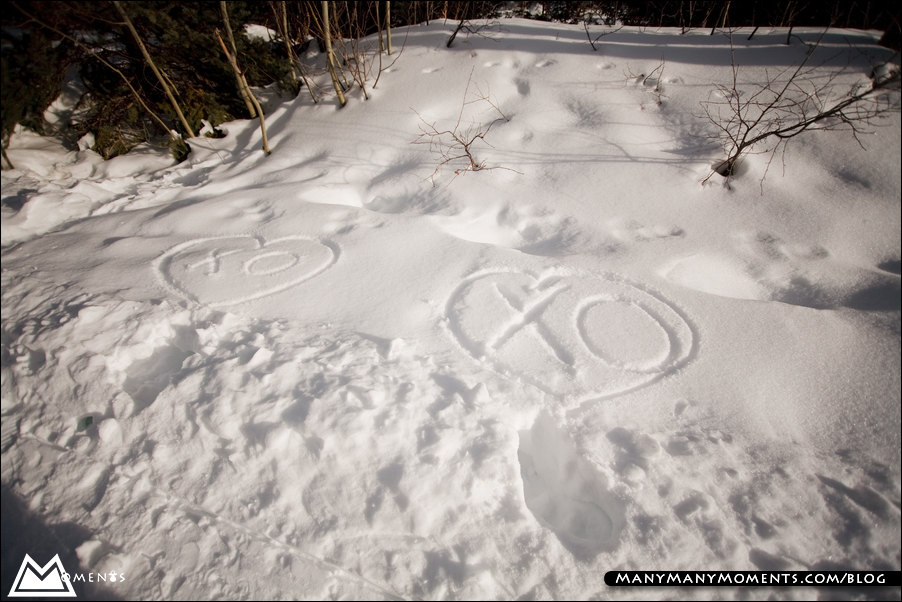 Back at the house it's time to get serious with the formals…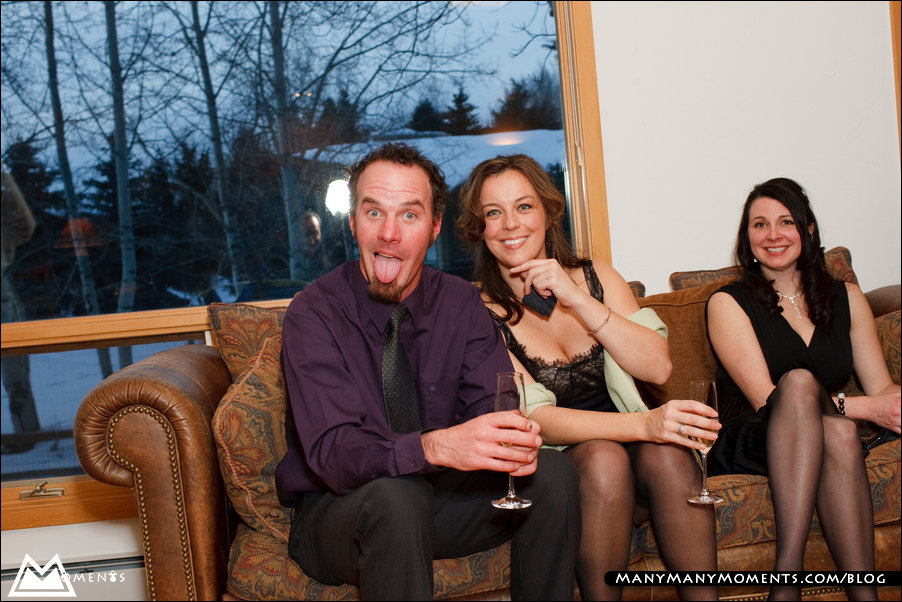 uh … could someone roll back that reel… I said time to get serious with the formals…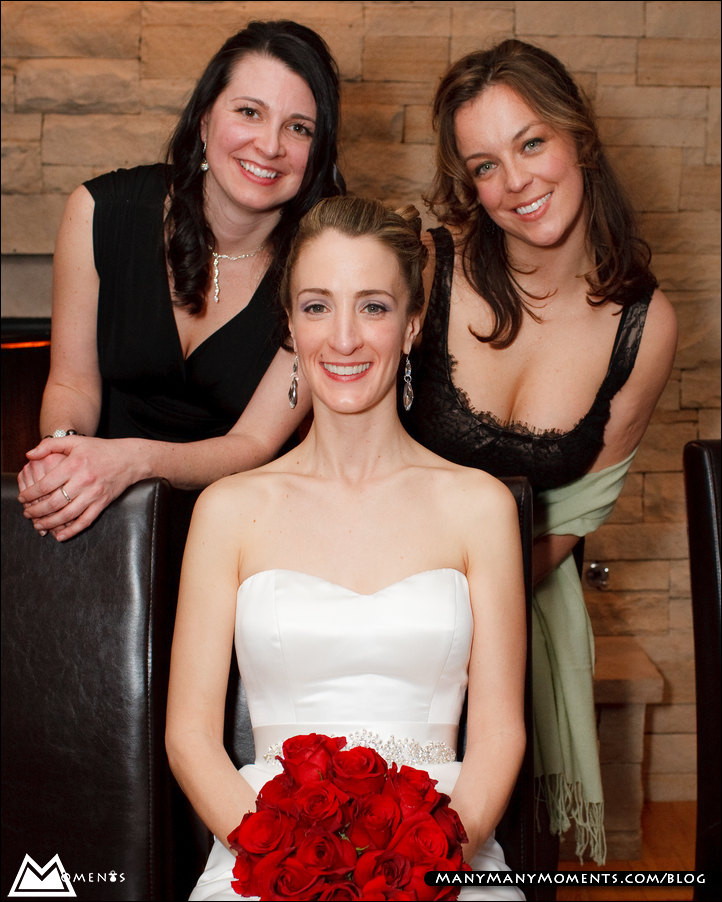 No more formals for now… the rest will be in the proofs gallery in a few days…
Ok, I have to confess… I don't think I'm the first photographer ever to take a shot like the one below.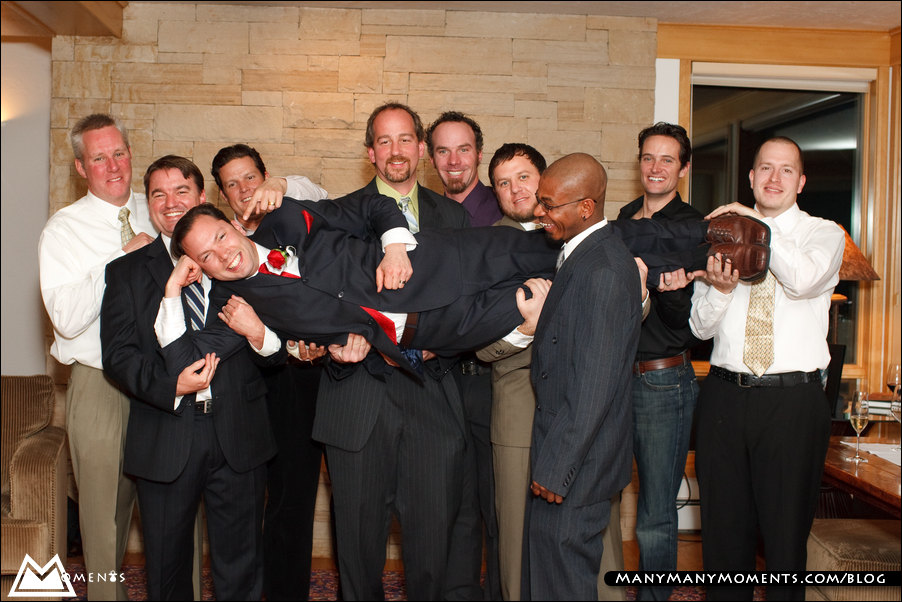 But I may be the first to ever post the "How to get down from that once you're done" … thanks Dave for demonstrating for us!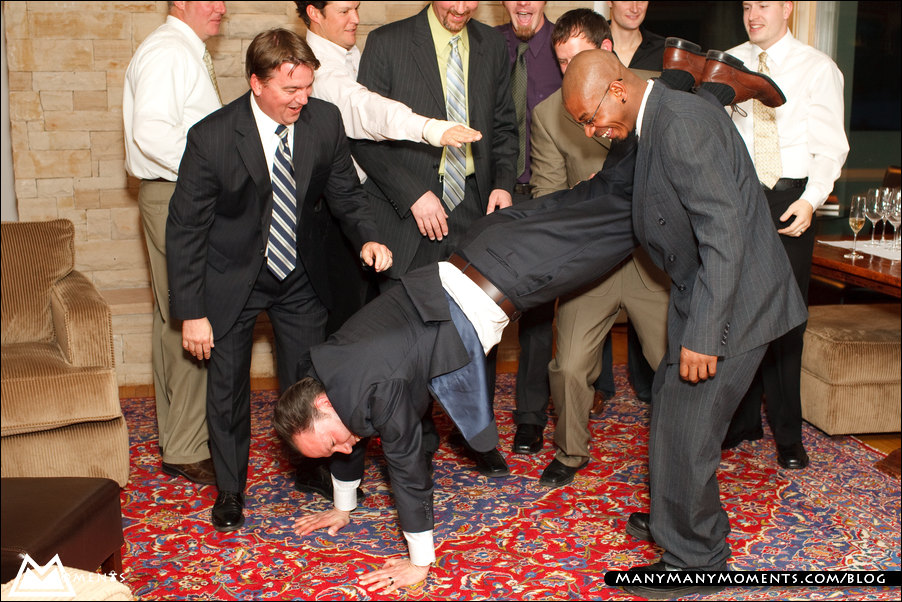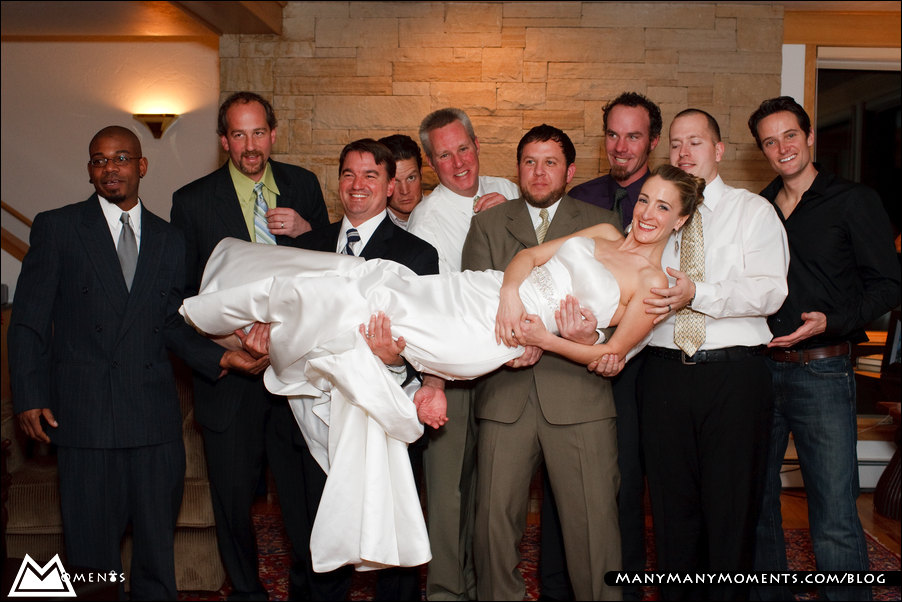 Since they had a small group of friends and family Jaelin and Dave chose to skip some of the more traditional things like tossing bouquets and garters etc… but I wasn't going to have any of that…
photo below: Mark Arnold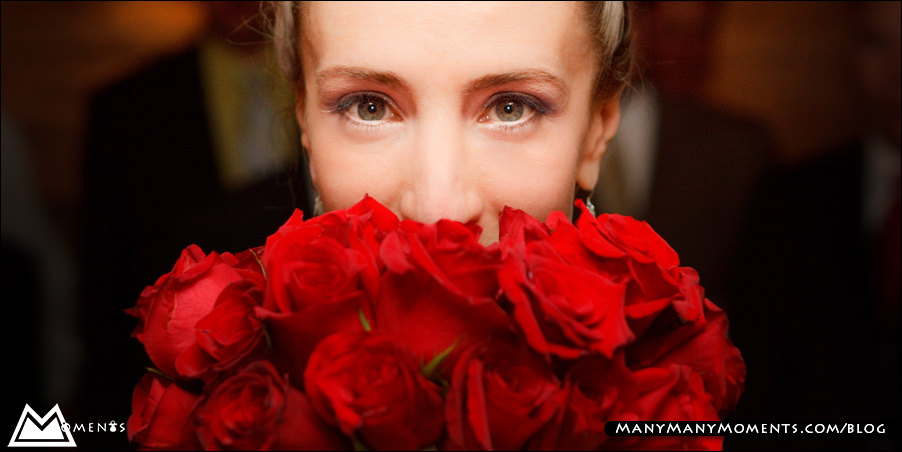 some of you may have already noticed the twist… as she holds her bouquet ready for the fake launch, behind her I lined up….
All the men at the party! 🙂
as you can see even Dave is back there… hold on a minute… didn't you JUST GET MARRIED? 🙂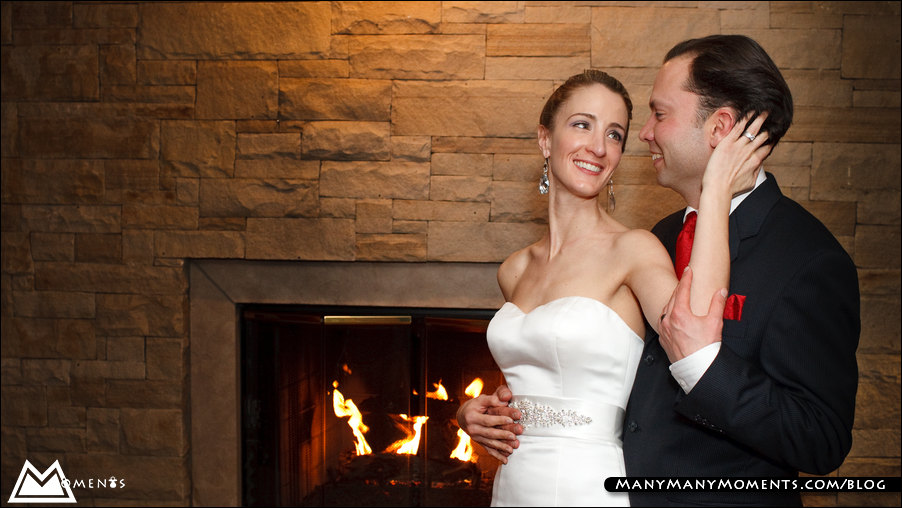 I'd really love to show you a lot of the photos from the reception. Jaelin and Dave hired a word-class chef to prepare an exquisite meal (ask me how I know <grin>) and serve it to their guests. However I'm quickly running out of internets here… so I'm going to have to leave those for the proofs section.
Here's a sampling of the food/details from the reception room:
photos in collage below: Mark Arnold (I think all of them)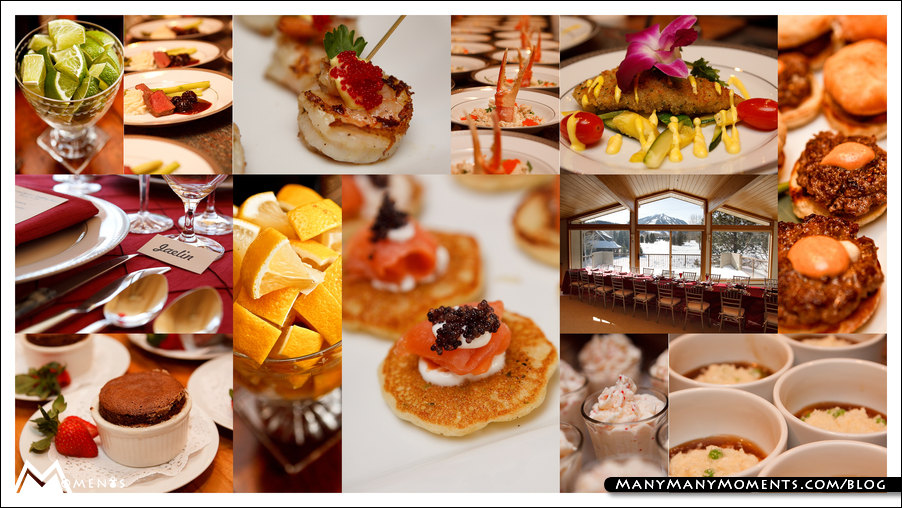 the first dance … Dave's mom and sis looking on, teary-eyed… lots of emotions at this wedding for sure!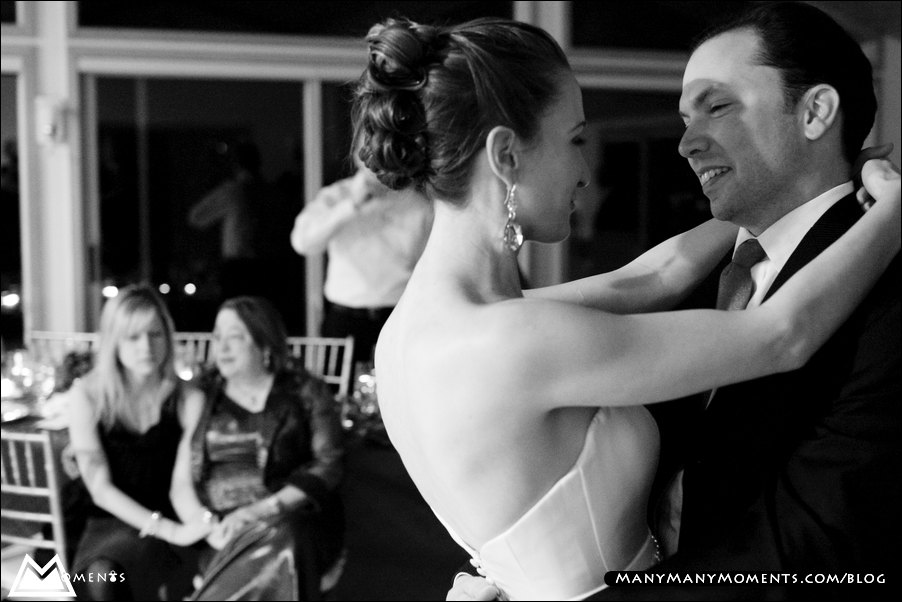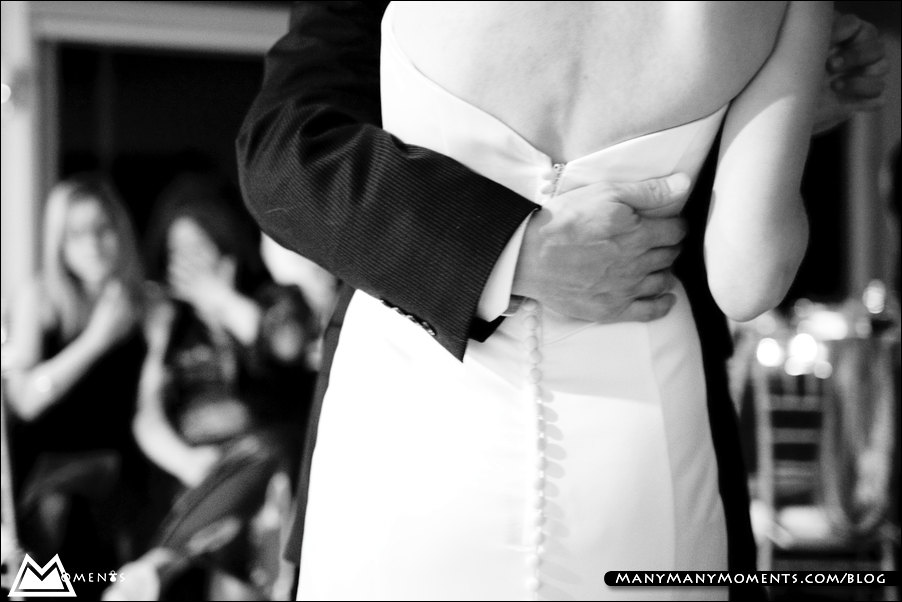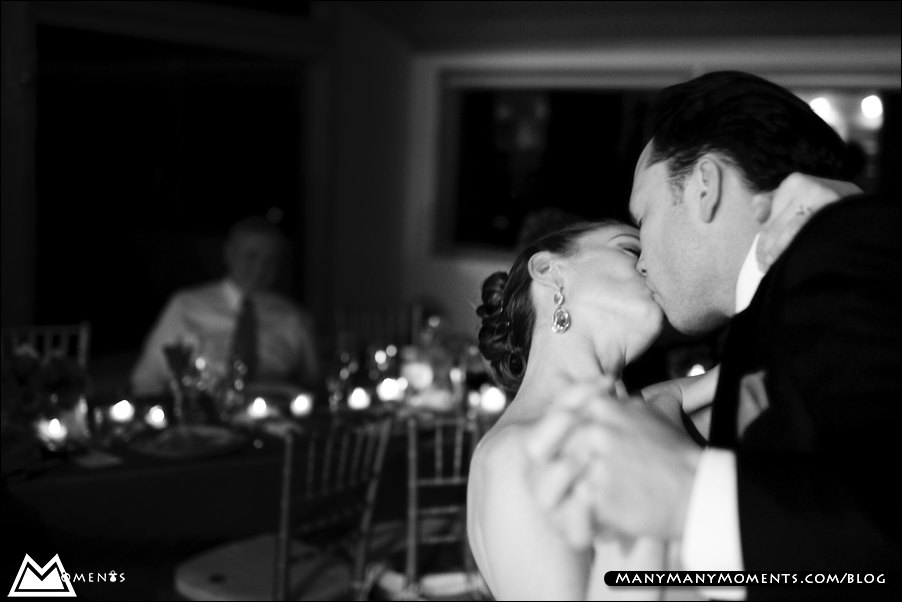 a quick dance with the parents…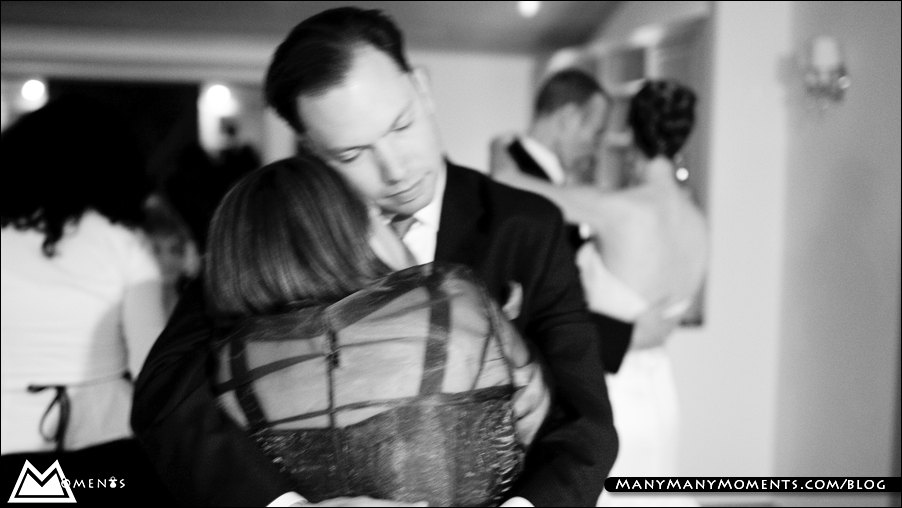 and then on to the final event! The Aspen Fireworks!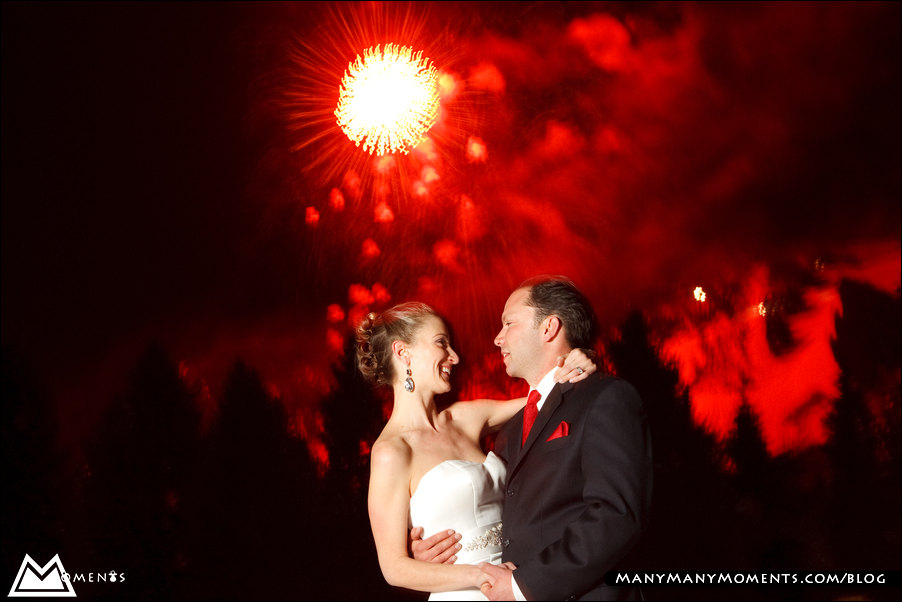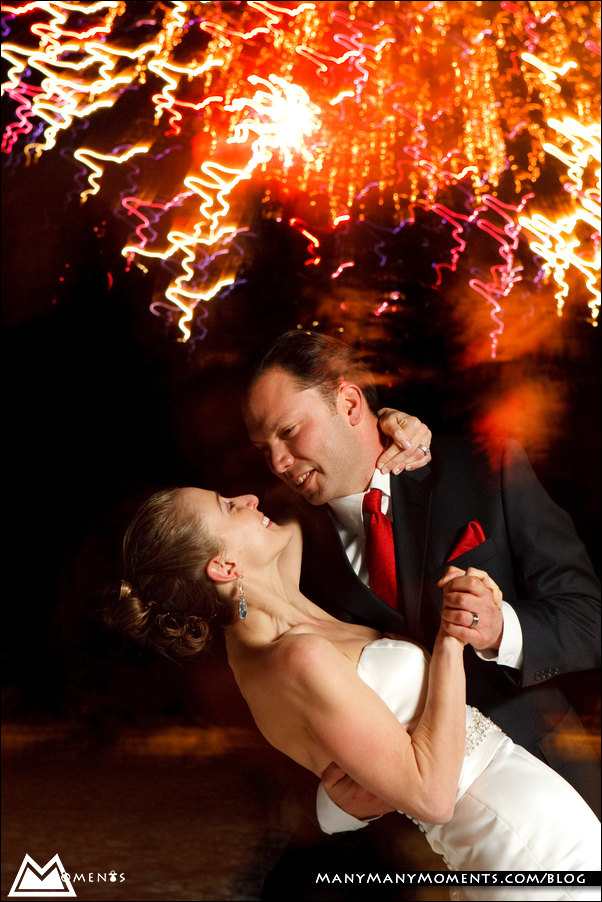 And that is where the curtain falls.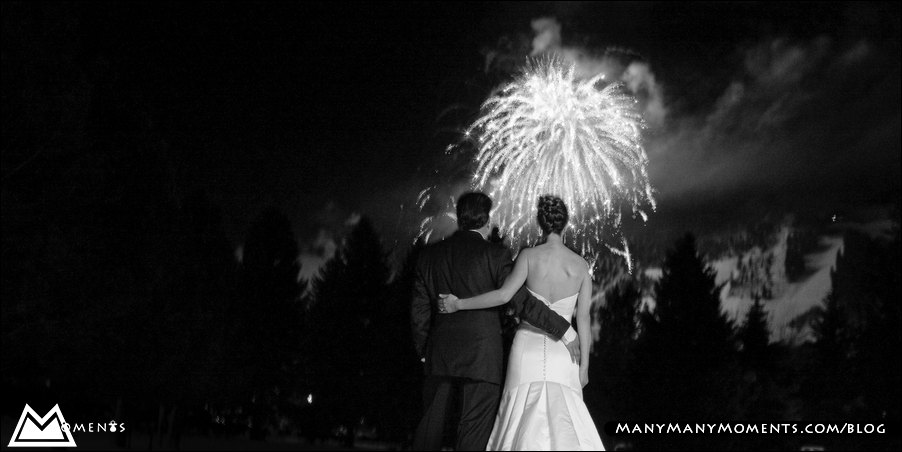 I hope you enjoyed those photos as much as I enjoyed photographing them and developing them.\
Jaelin, Dave… thank you for making me a part of two very special moments in your life. You were outstanding hosts, your family and friends opened up to Mark and I in a way I could not have dreamed of beforehand. I hope you find the photos to be a good way to help you remember these special days in your lives 100 years from now.
Oh… Mark and I hard at work while the ladies get their hair done (I don't need to specify who took the photo, do I?) I'm the incredibly good looking one in the picture, of course 🙂