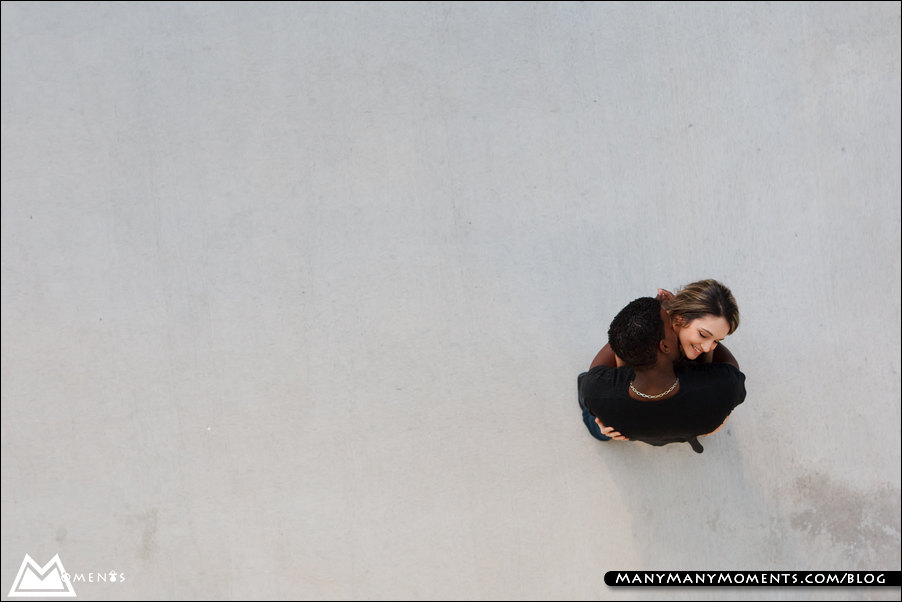 No, not a South Florida Wedding and not an Engagement Session either… but a gorgeous couples' session nonetheless.  Jennifer and Derek are total naturals in front of the camera… which is understandable in the case of Jennifer, who models (and dances and does all sorts of other cool things!) but Derek… he's just a regular dude… but wow… check out the intense GQ look below!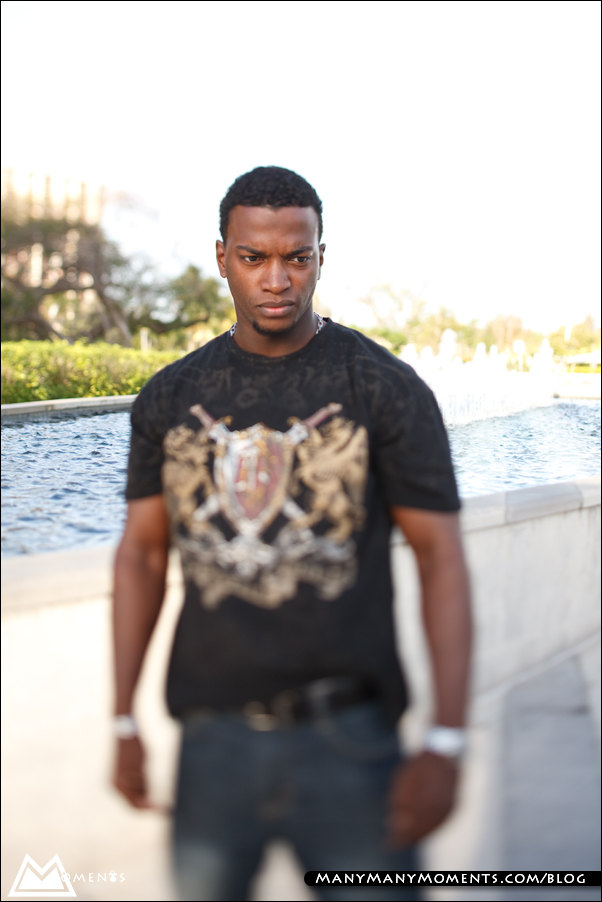 After that shot we kept joking around that he's got the intense look of an underwear model… oh yeah and I should note that when he jokingly asked something along the lines of "ok is this when we do the underwear shots" … my wife didn't make a peep … hum… 🙂
At any rate… photographing them was a pleasure and an honor… and if you guys end up together… let's totally hook up a cool multi-hour session 🙂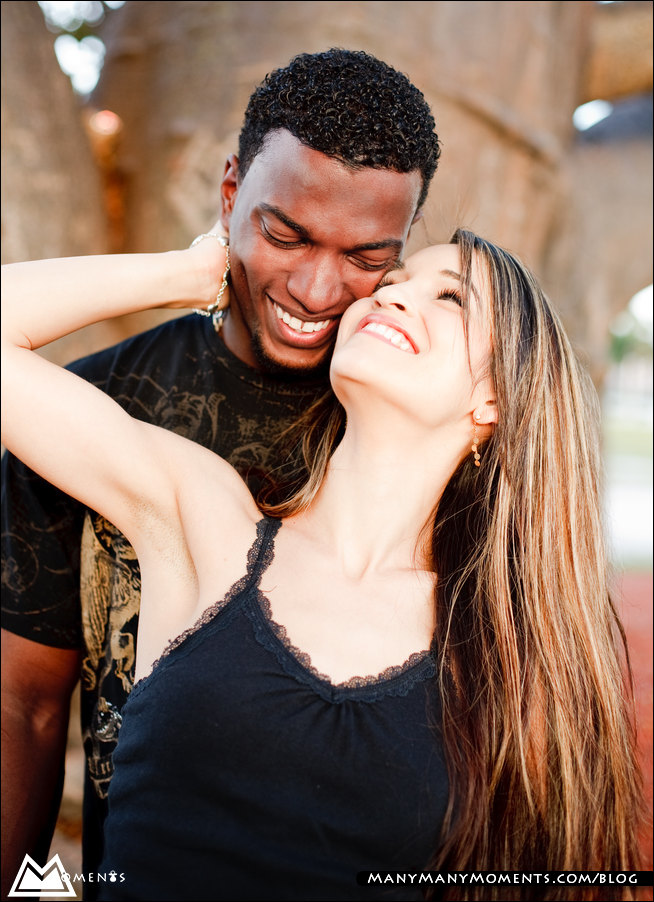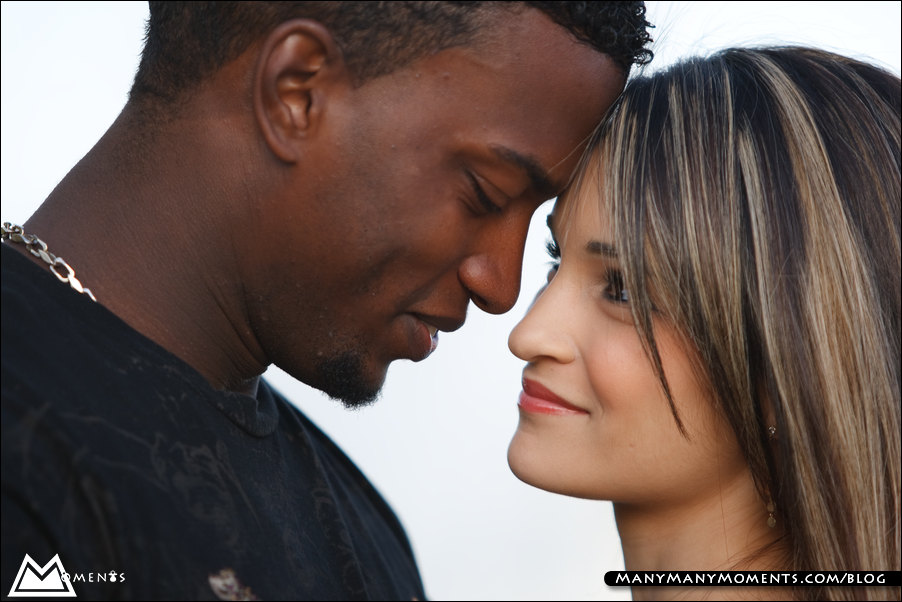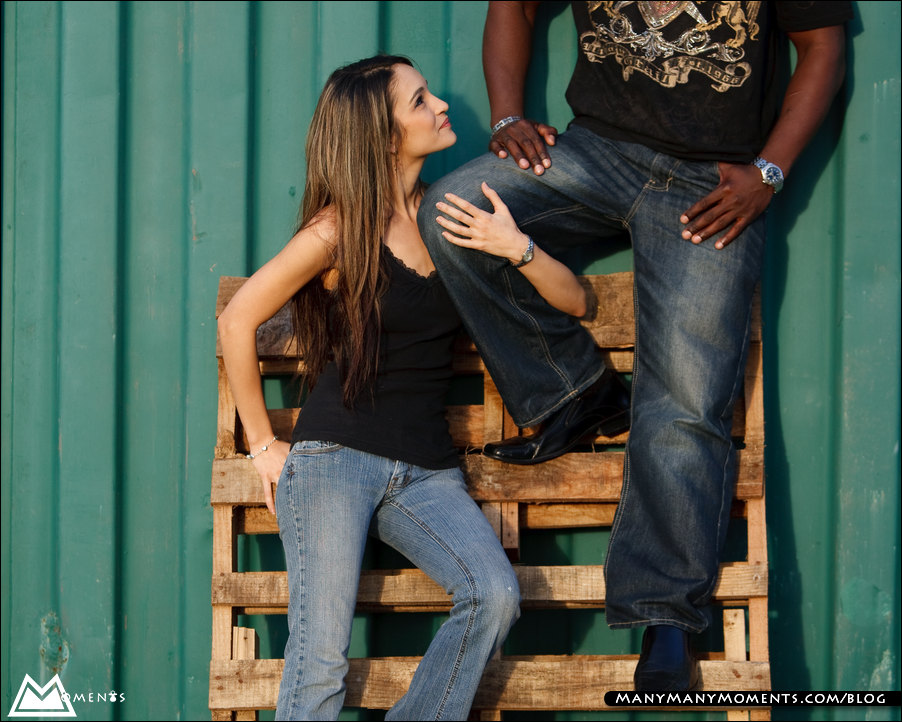 Here's a shot I'd like comments on (you can email me if you prefer to keep your thoughts private)… I had this idea while shooting a tiny little baby, that we often don't have photos from the vantage point of Ourselves while doing something… in the case of the baby I shot the baby as the parent would see him while they held him. In this case the idea was to use a normal lens (which gives a very natural perspective) and shoot the photo from the position where Derek's eyes would be if he were gazing into Jennifer's eyes as he gently cupped her face… does it work?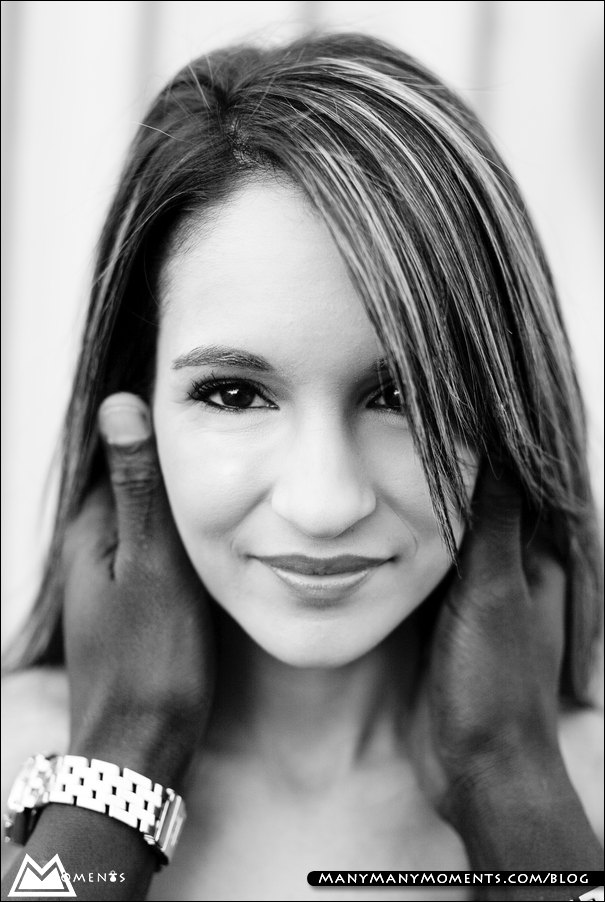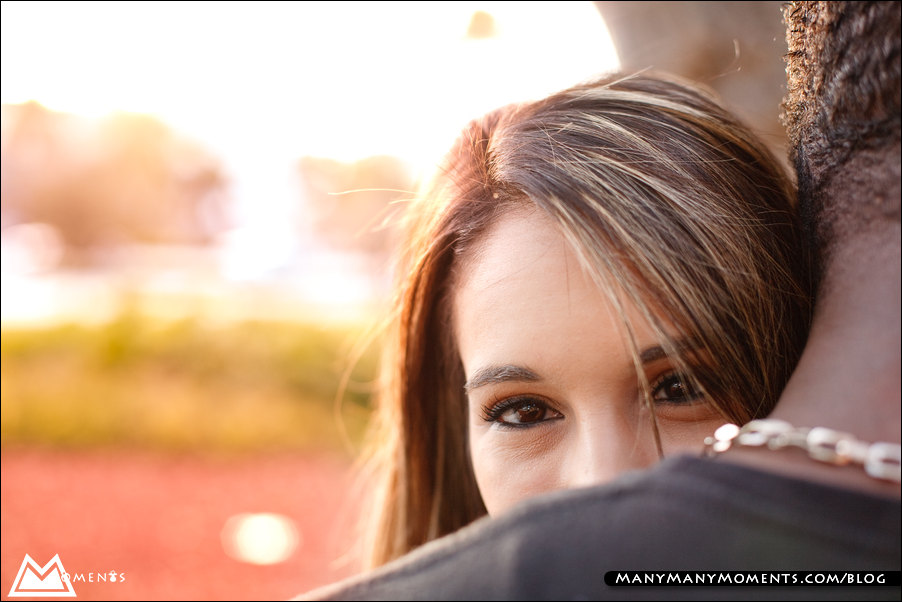 And speaking of cupping… 🙂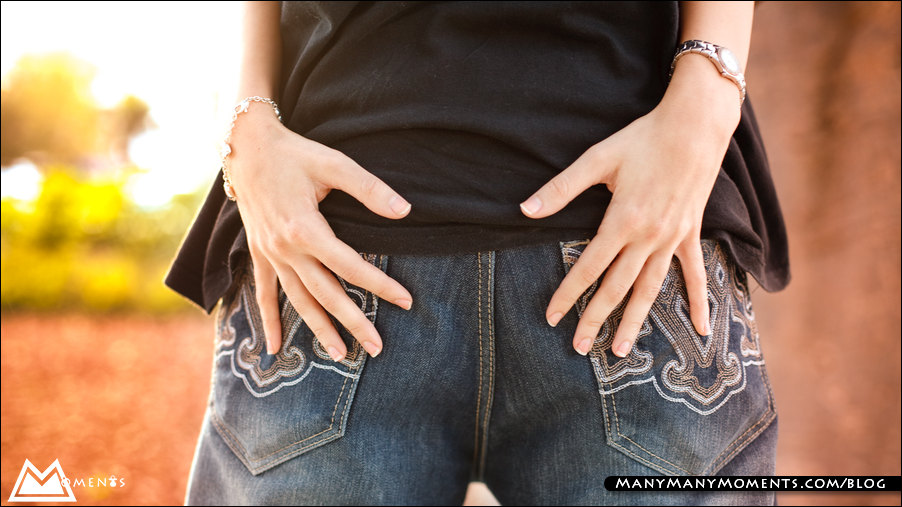 Two can play this game!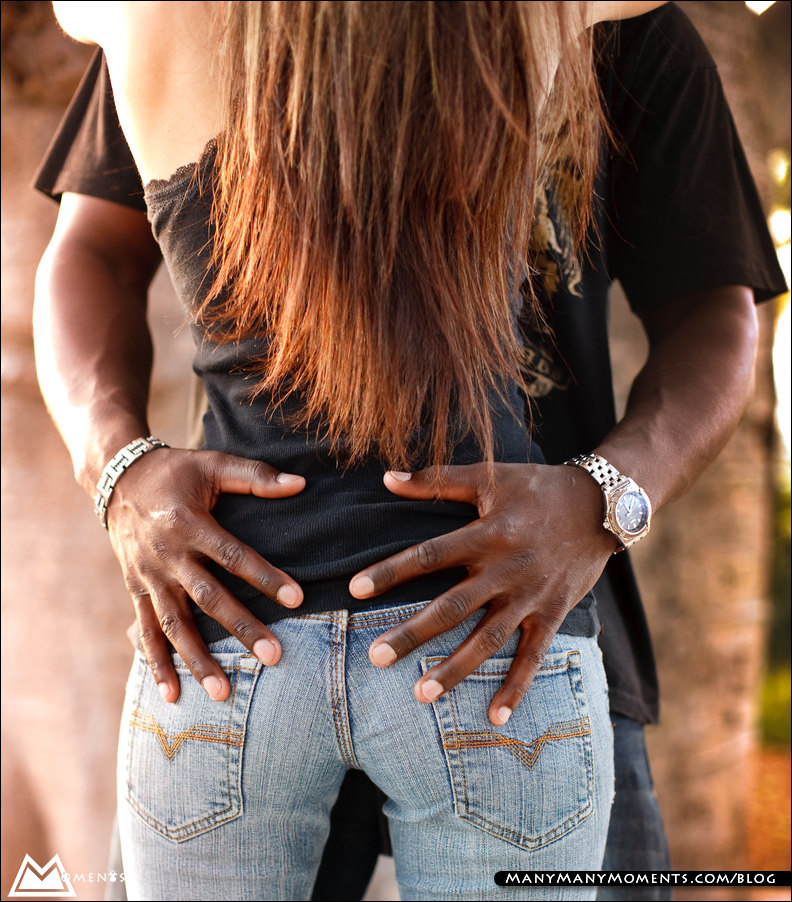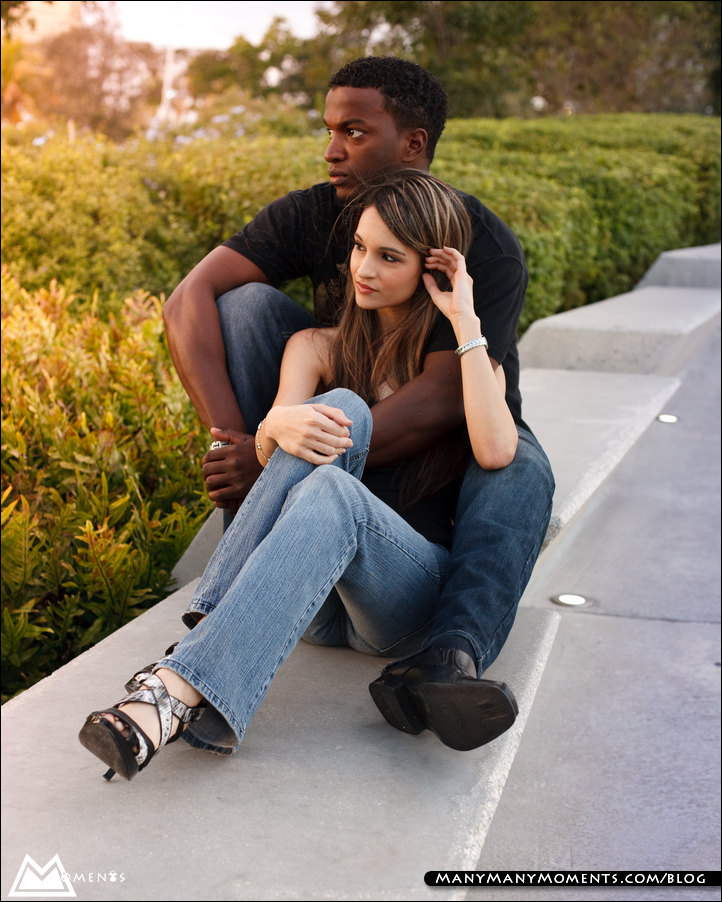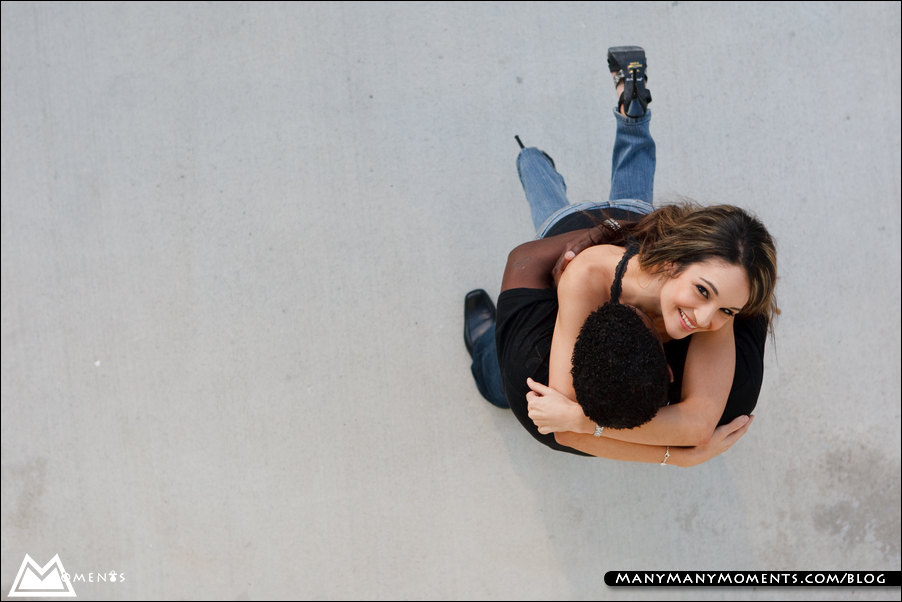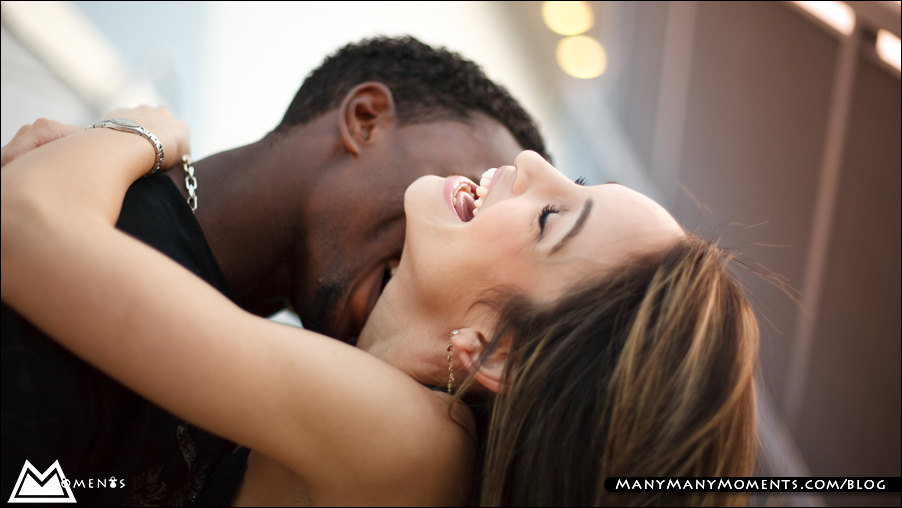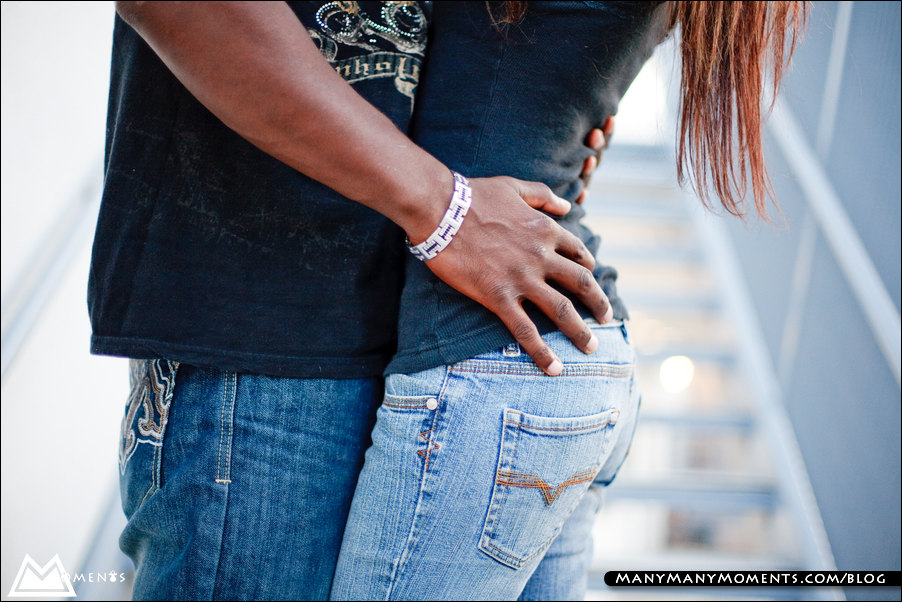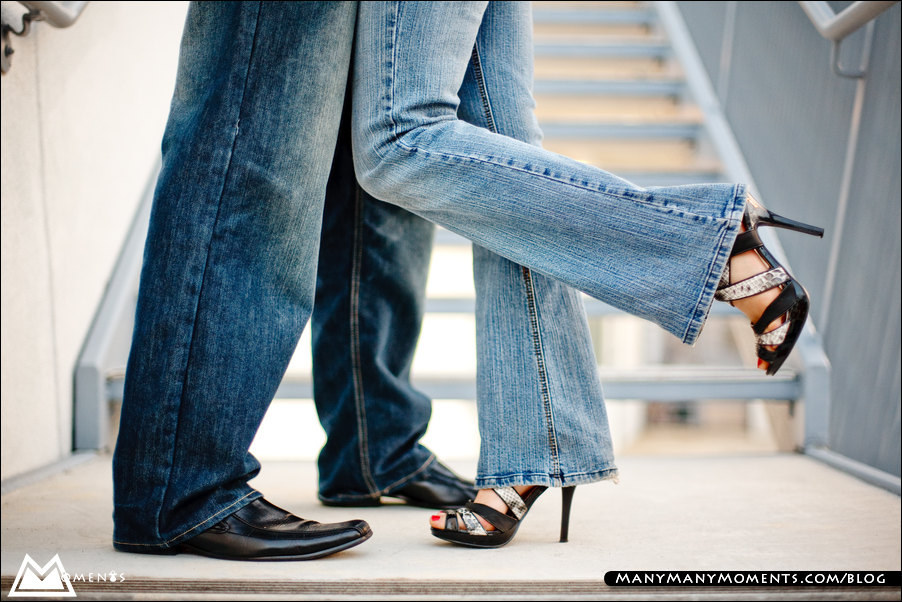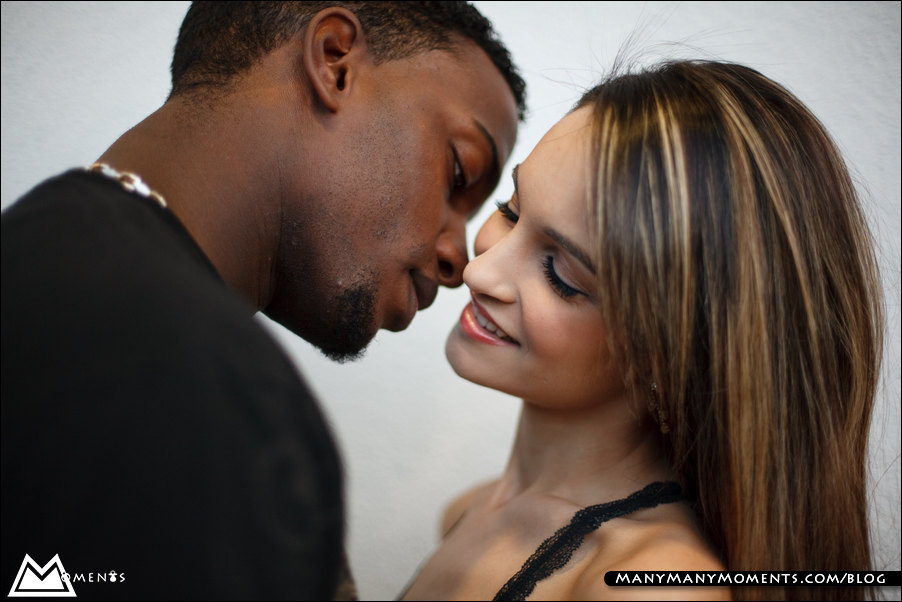 This shot below deserves an explanation.  As usual at the beginning of the session I mentioned to them that the best "kiss" photos are photos where they're about to kiss… not the actual kiss itself.  Well… guess what… without me even realizing it they took my words to heart and literally NEVER kissed during the whole session LOL.  Except when we started taking some totally silly ultra-wide-angle shots… which I certainly didn't intend on posting…  but hey… it's the only kiss shot I have, so here it is LOL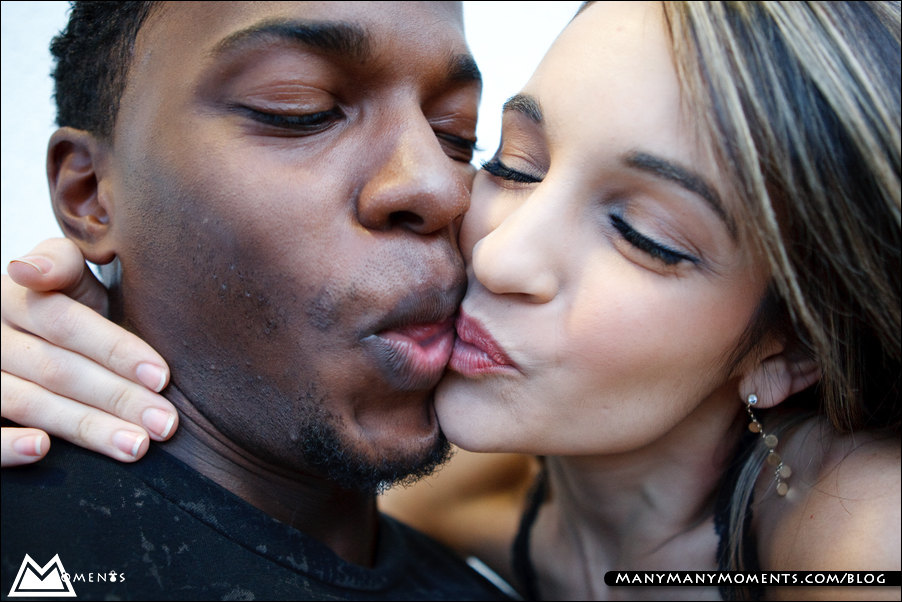 And from kiss… to … Uh Tongue bite-pull 🙂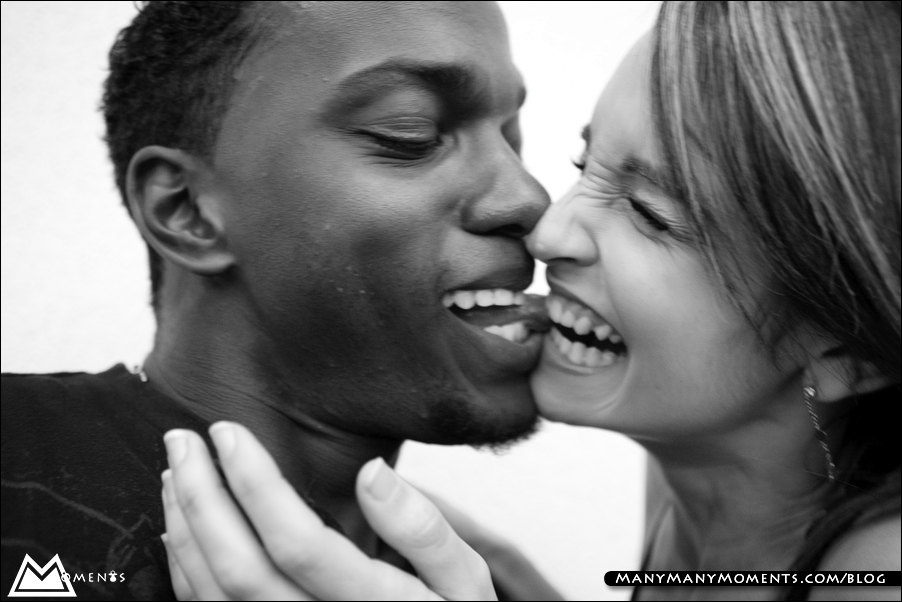 Guys, it was an absolute pleasure to spend the little time we had available making some fun photography.  Thank you!
Oh and Derek… unfortunately for my wife we don't really do underwear model photography but if that's where you see yourself in 5 years… I might have some contacts you might want to talk to 🙂
All the photos for the session are on the proofs section of the website.