It was early afternoon, a sunny June day in Naples. As we arrived at the hotel where the bride and her bridesmaids were getting ready, there was a flurry of activity throughout the room. Cathy sat by the window, the sunlight lighting her face as pearls were threaded through her hair. Giggles filled the room as two adorable princesses were also being dressed.
We entered the room to a warm welcome, captured some of the moments prior to her slipping on her dress and returned to find her glowing in her gown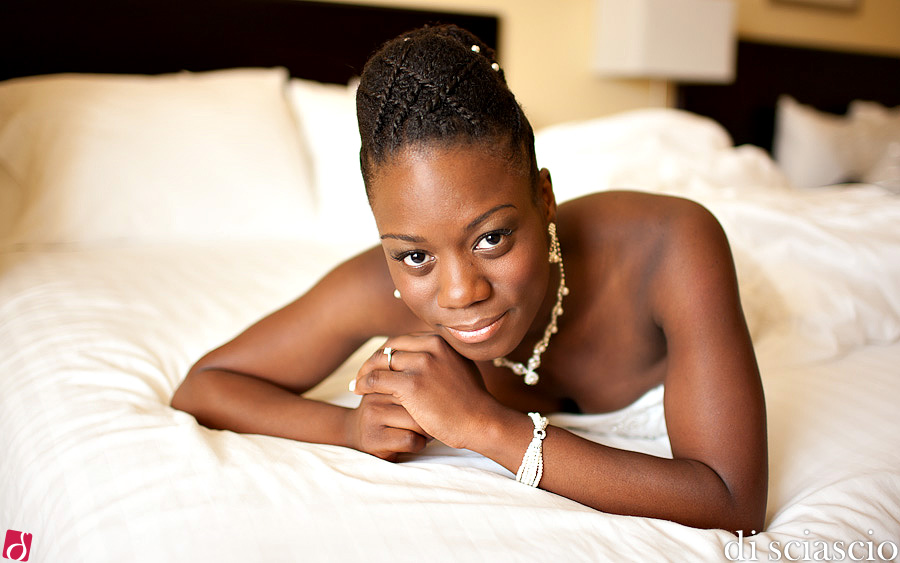 her mother and one of her Maids of Honor helped her with her final touches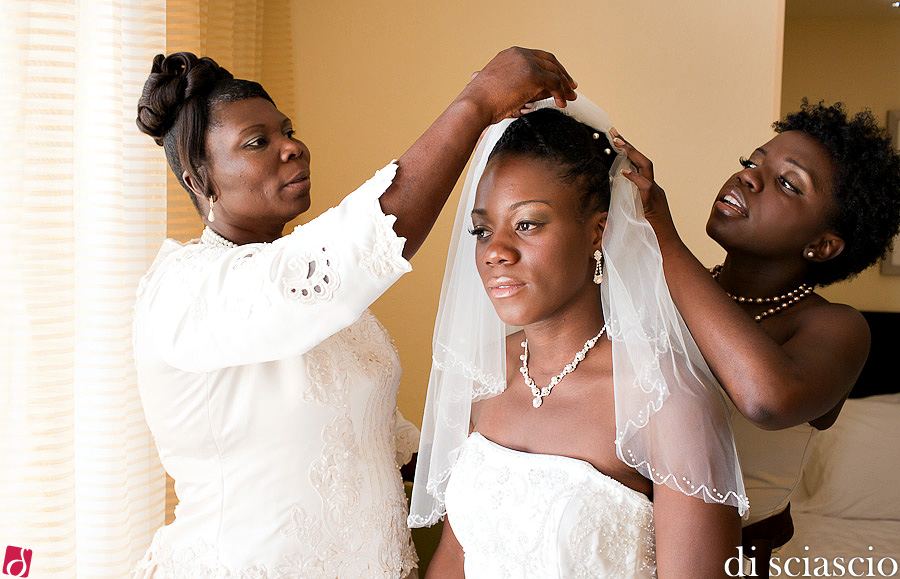 as I had a chance to photograph some of the details and the two princesses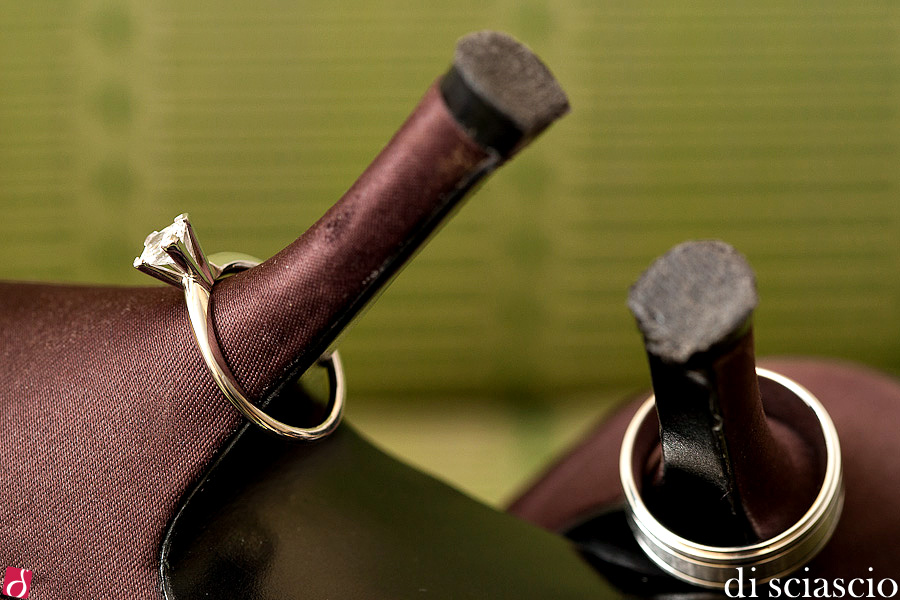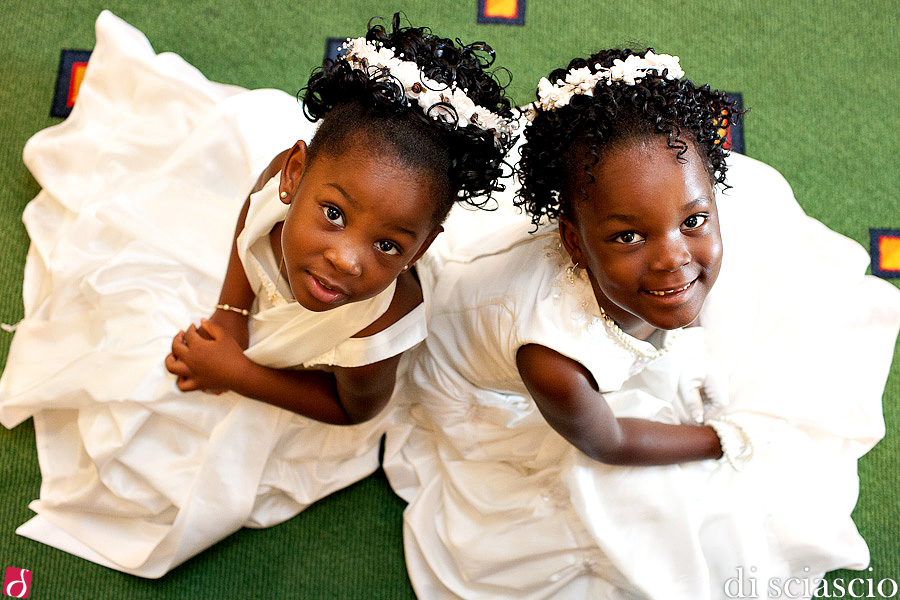 After finishing up with the bride and the bridesmaids we drove across town to the Tree of Life where James and his groomsmen were getting ready, and where the ceremony would take place.
I had never met Cathy before the wedding, since our Wedding photography business is based in Broward County, across the state. But I had met James twice. He seemed like a very nice guy when we'd met and I was looking forward to photographing their special day. I walked in to find him nearly ready, surrounded by his friends, serious, pensive… he looked like what some people describe as an "old soul" (for those who never heard of that before… it's a good thing ).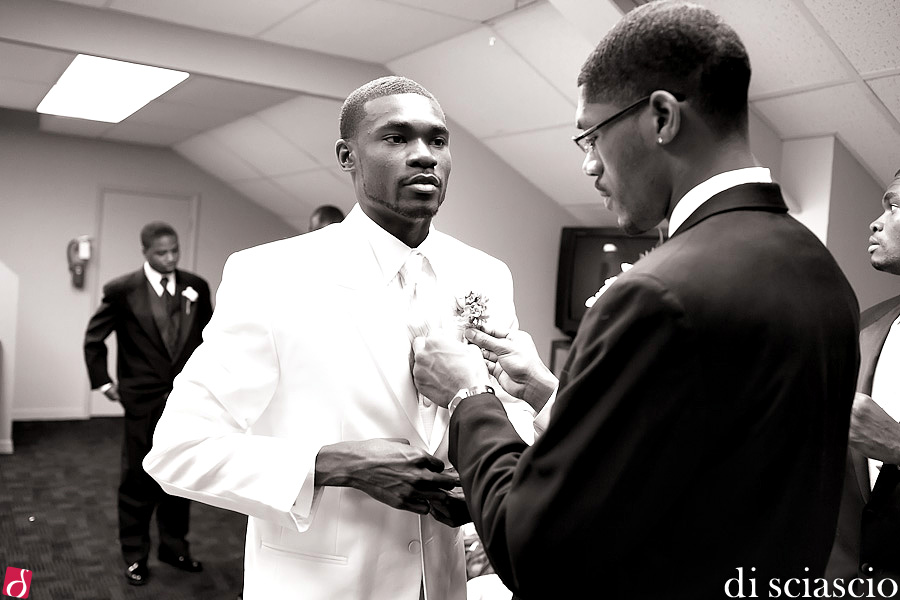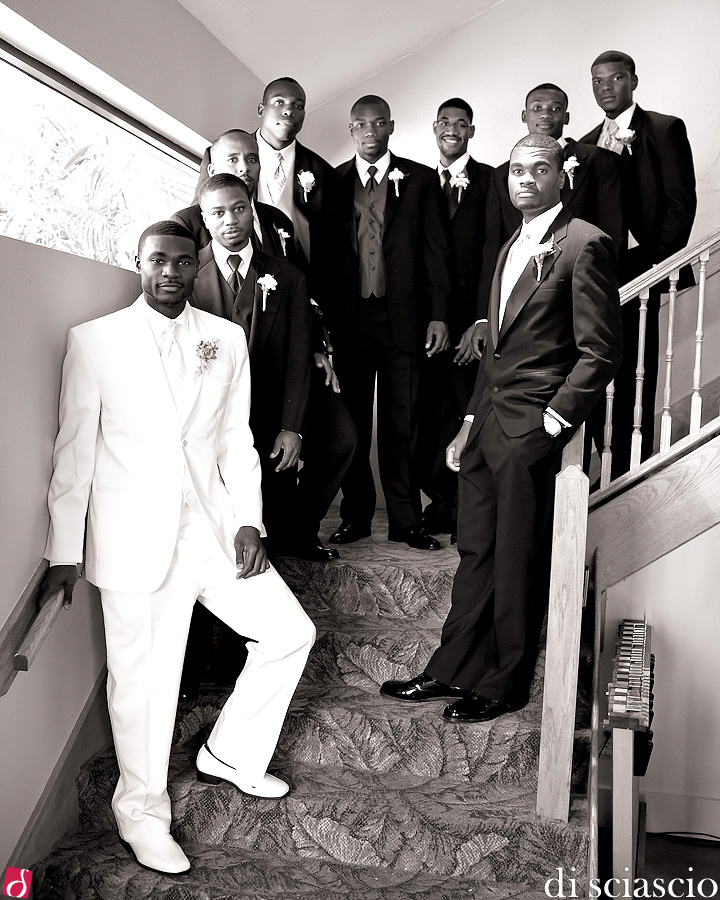 Now, keep in mind… I said an "old soul" … not an "old, boring soul" 🙂 … check this sock action here: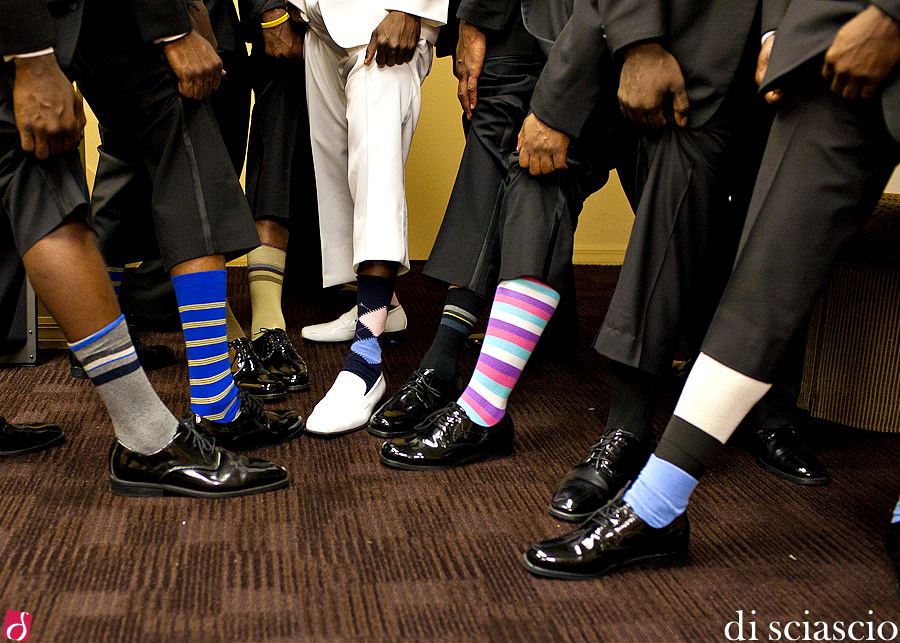 I didn't know it at the time, but I was in for more of that throughout the day 🙂
It must have been minutes, but it felt like seconds… and suddenly we were in the middle of a ceremony… beautiful bridesmaids entered with some guys … a gorgeous flowergirl…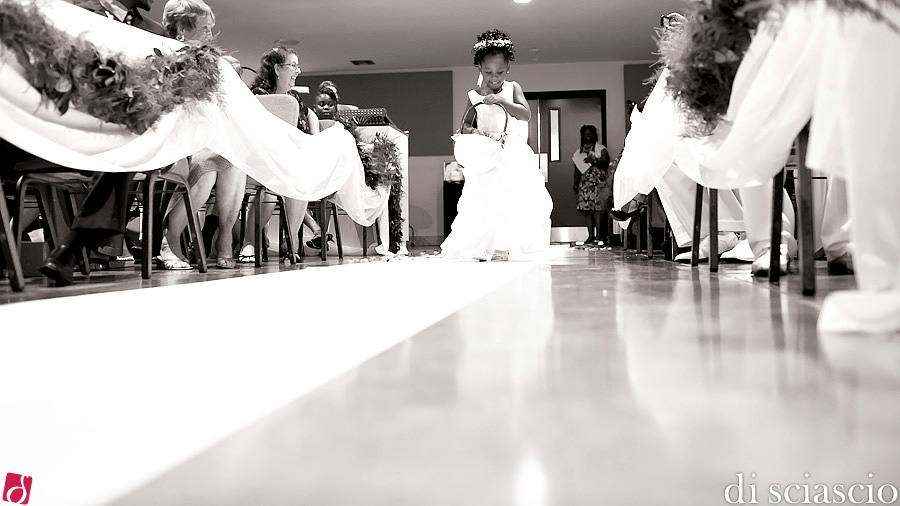 and… here comes the bride!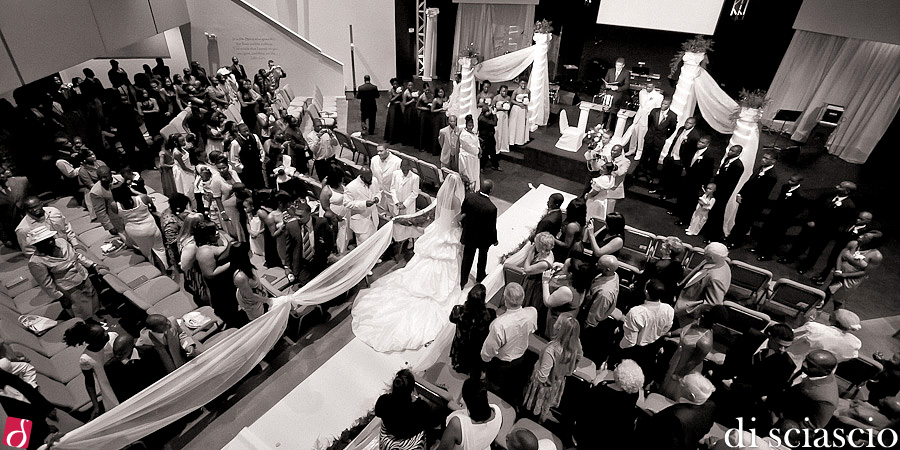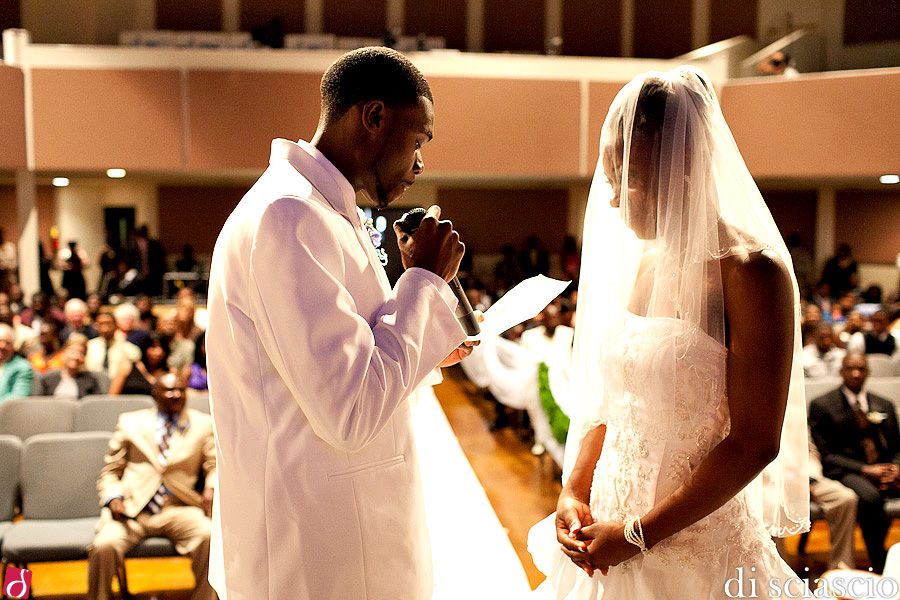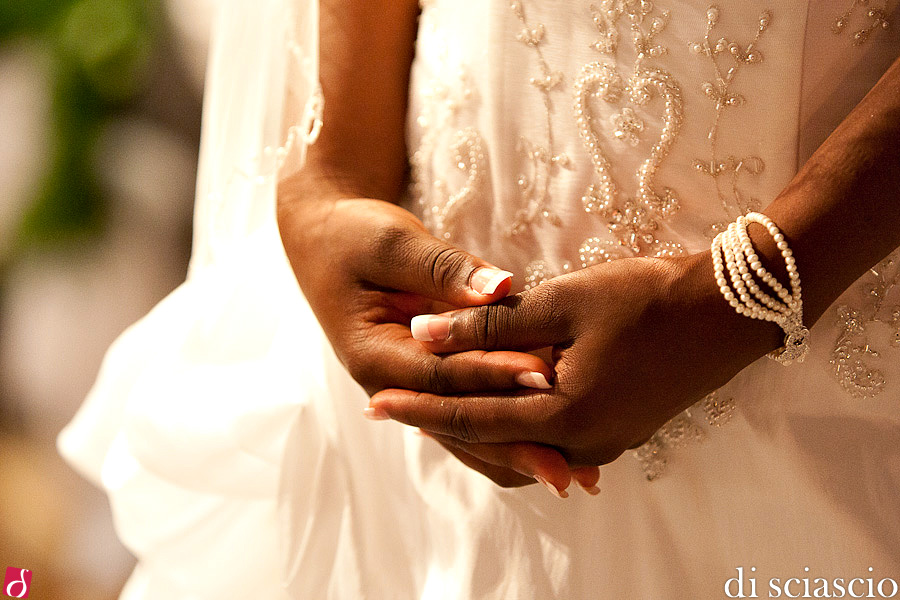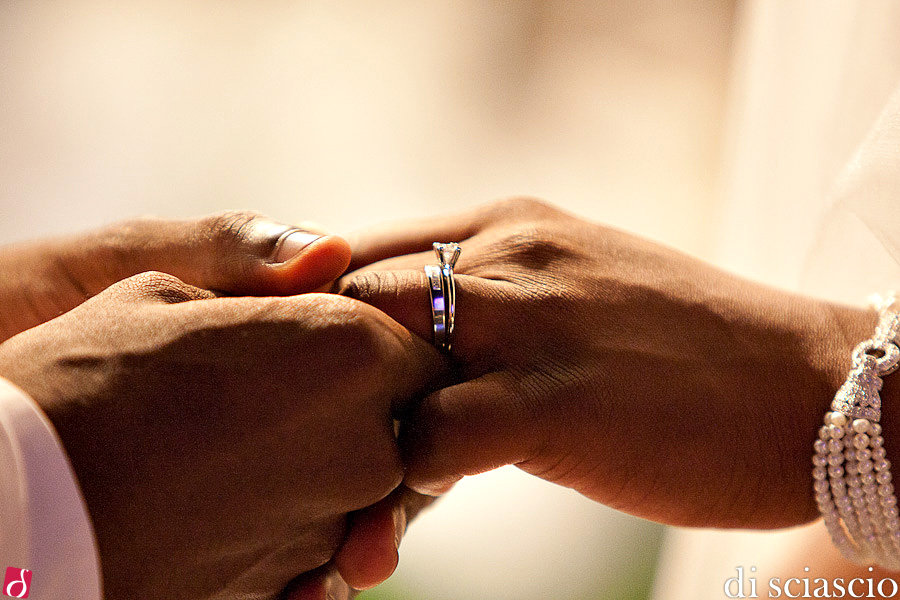 It was a very moving ceremony officiated by two pastors. Near the beginning they projected a video of the couple. I'd seen videos before but was particularly touched by this one. I think it was filmed (very well I should say) by a friend of theirs. But unlike most videos that usually tend to be recreations of previous moments and somewhat of an ode to the past, this one was more of a look to the future. The Bride and Groom spoke about each other, about the preparations they made for their marriage… not just for their "wedding" … it was good, Cathy, James, congrats!
And then the fun began.
As the pastor announced that James could kiss his bride, I quickly, ninja-like got in position to catch the forthcoming kiss. But… ahem…. no. No dice. James gave his bride the "hold on a moment" look and moved over to his groomsmen… Who brought out all sorts of "prep" stuff… towels, breath spray… to get their Man ready for this very special kiss.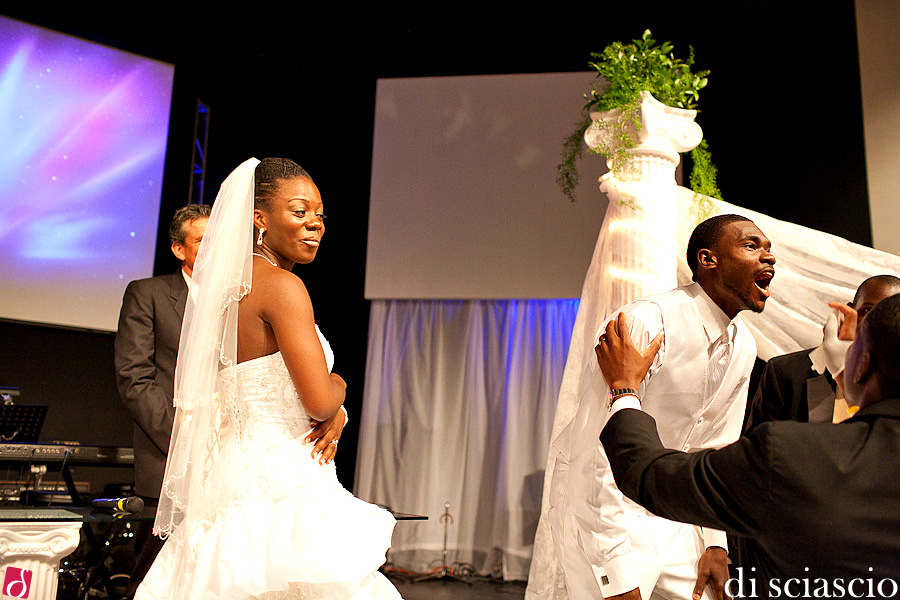 I was worried the photos would come out blurry as I was laughing along with the rest of the guests… it was hilarious!
And then, he kissed her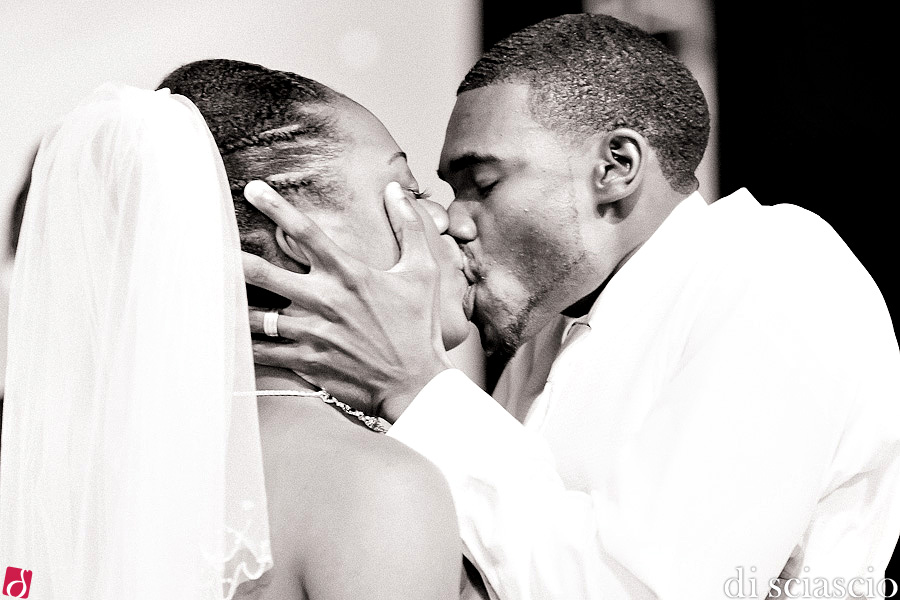 and the seriousness of the moment returned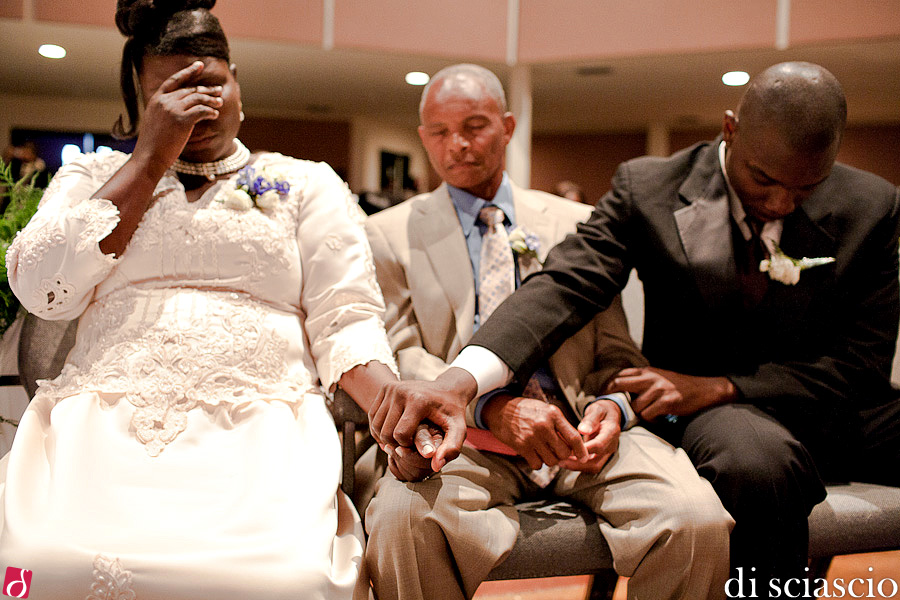 but only for a few minutes, before they danced down the aisle…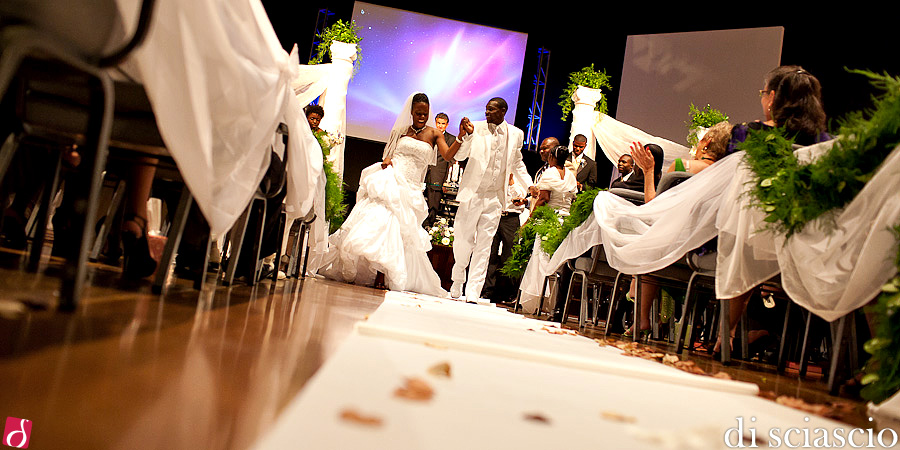 …and…
off to shoot the bridal party and the romantic portraits…
An awesome group….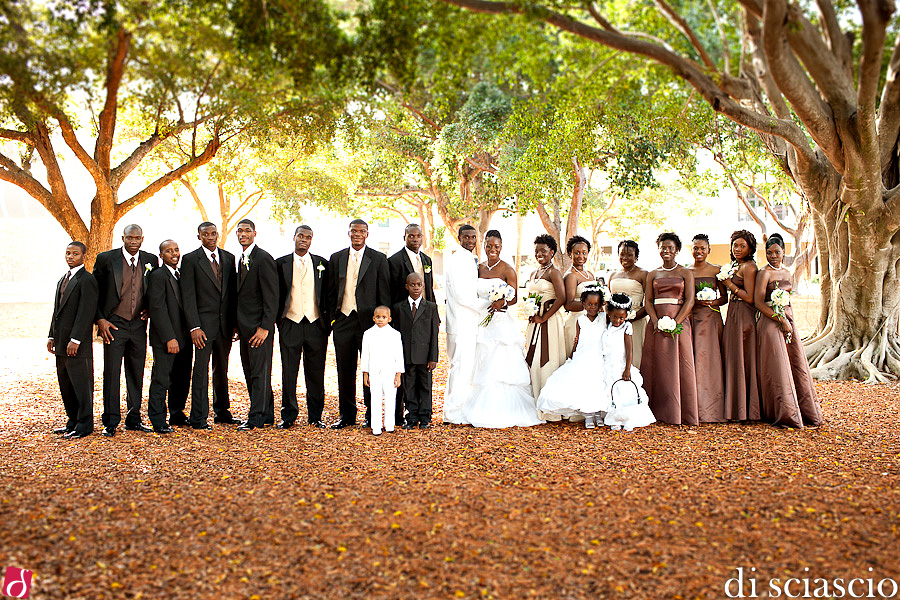 Some sassy ladies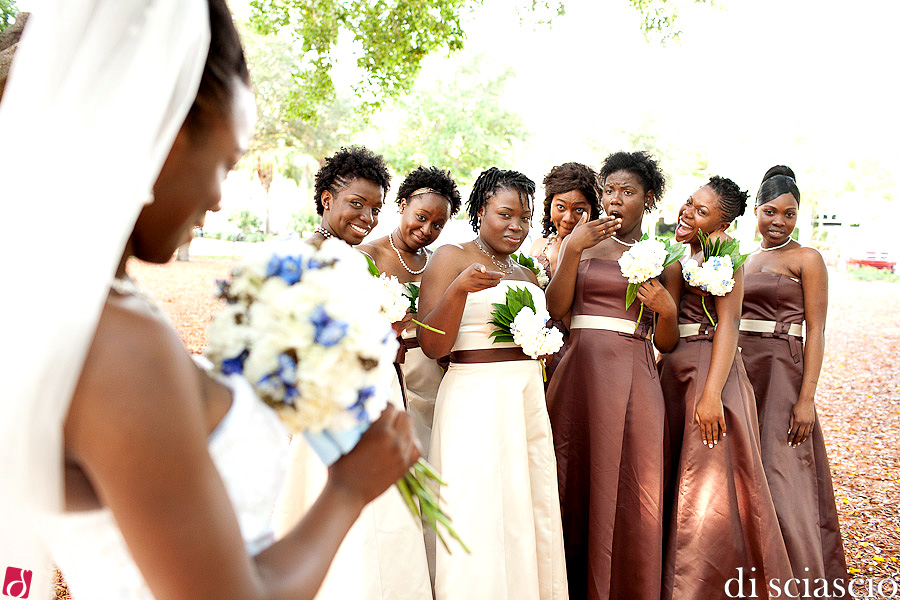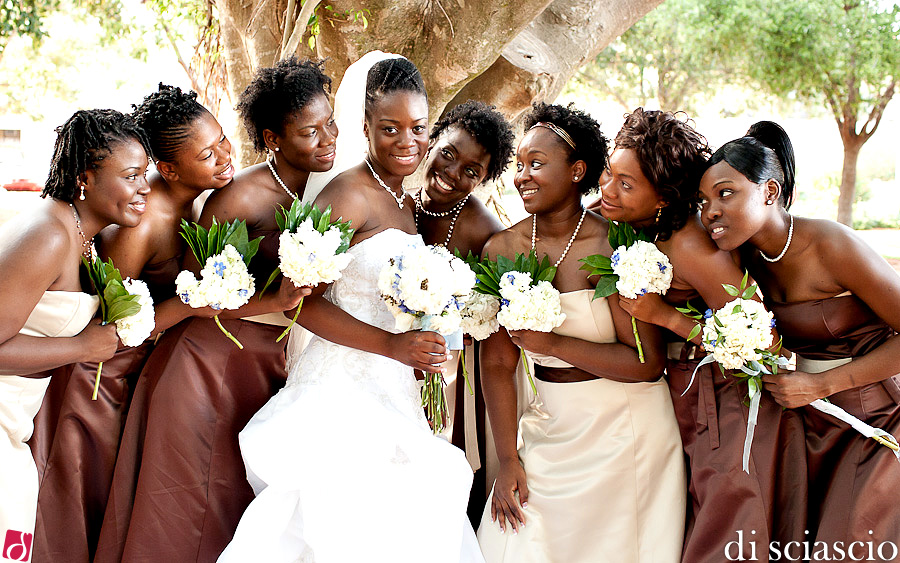 Some cool cats
and more fun in groups…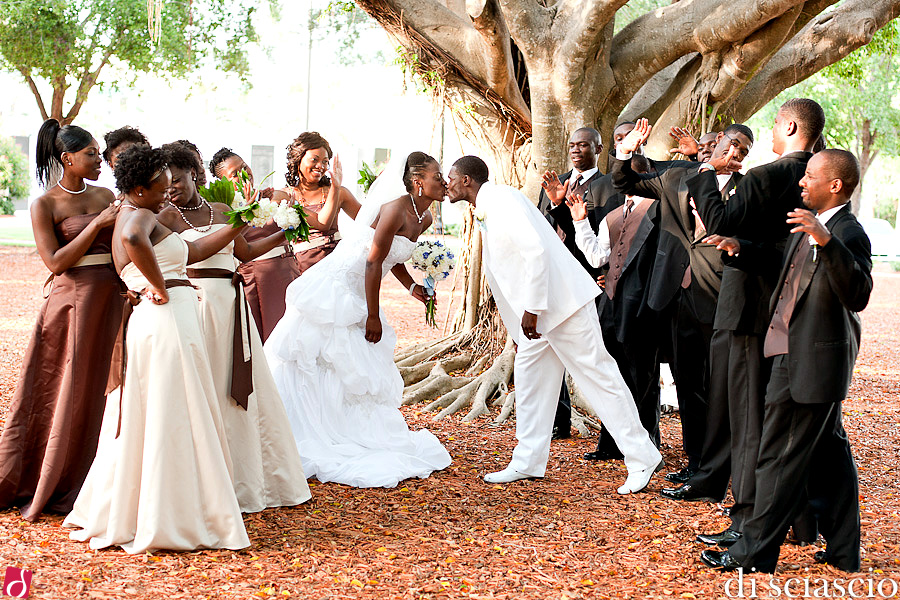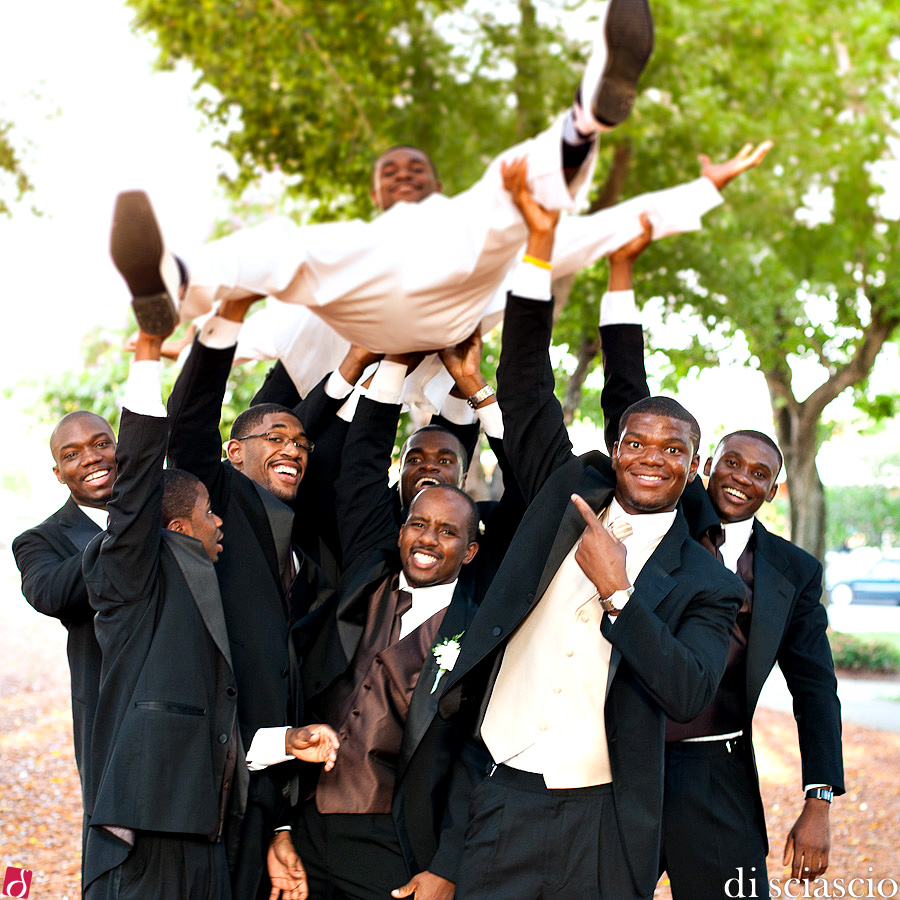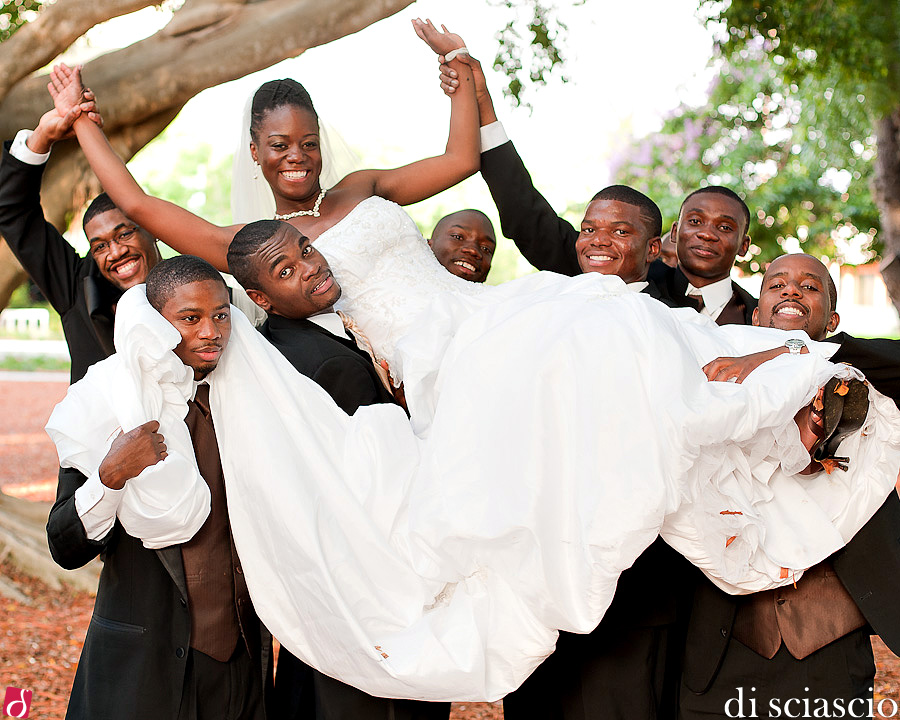 and alone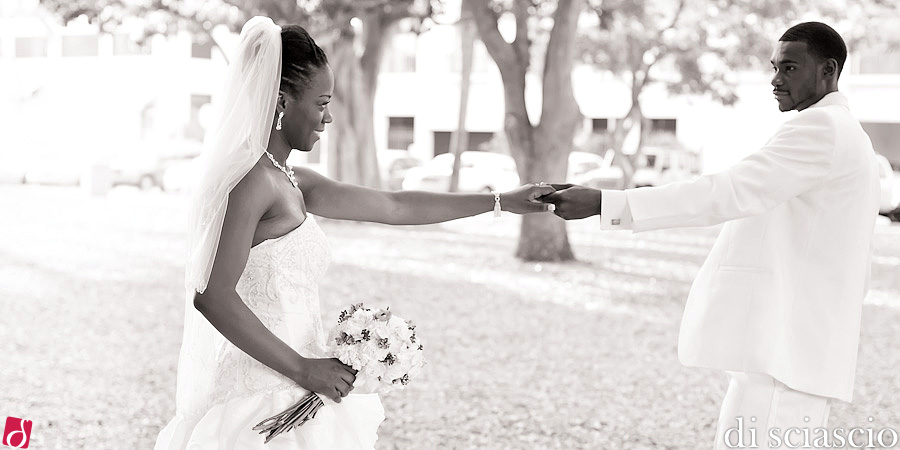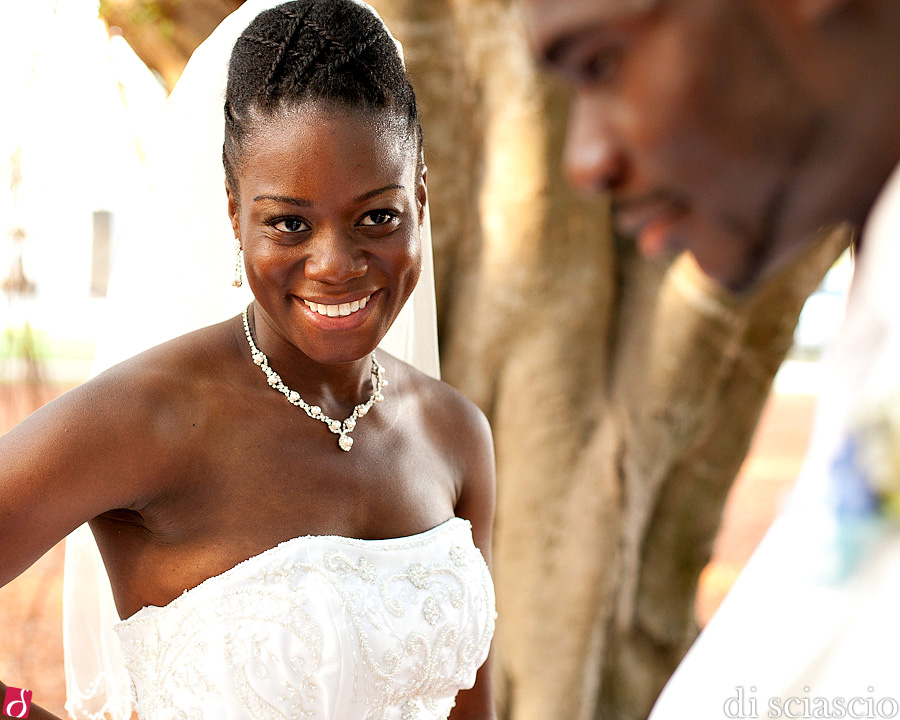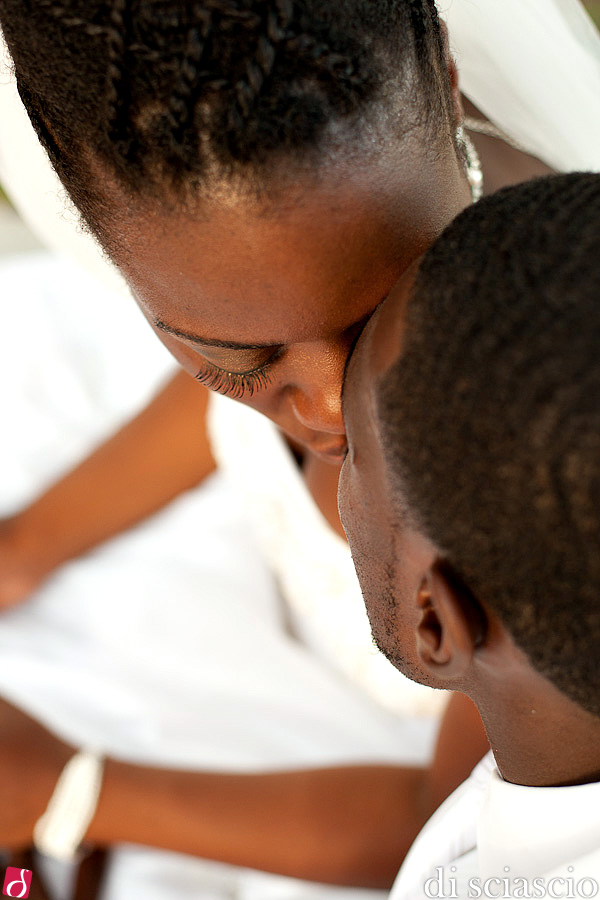 We flew to the reception at St. Johns' Cathedral where they jumped straight into their first dance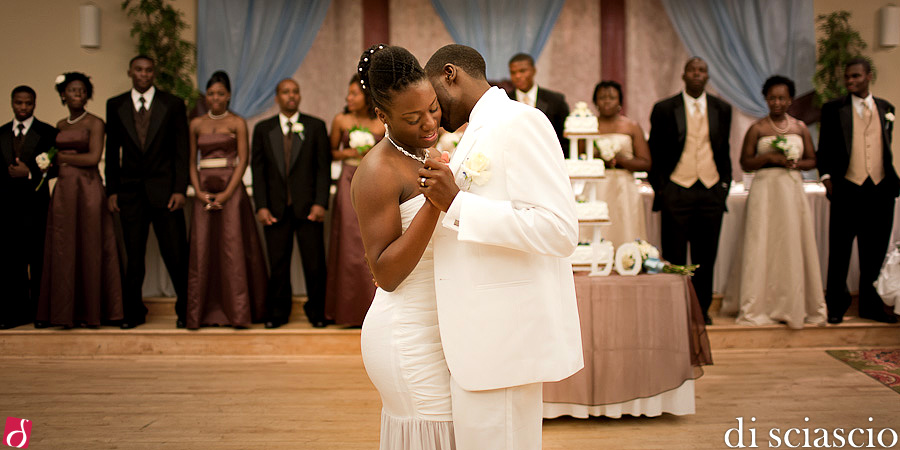 and started an awesome party that included toasting, dancing, cutting cakes, throwing of bouquets and garter belts…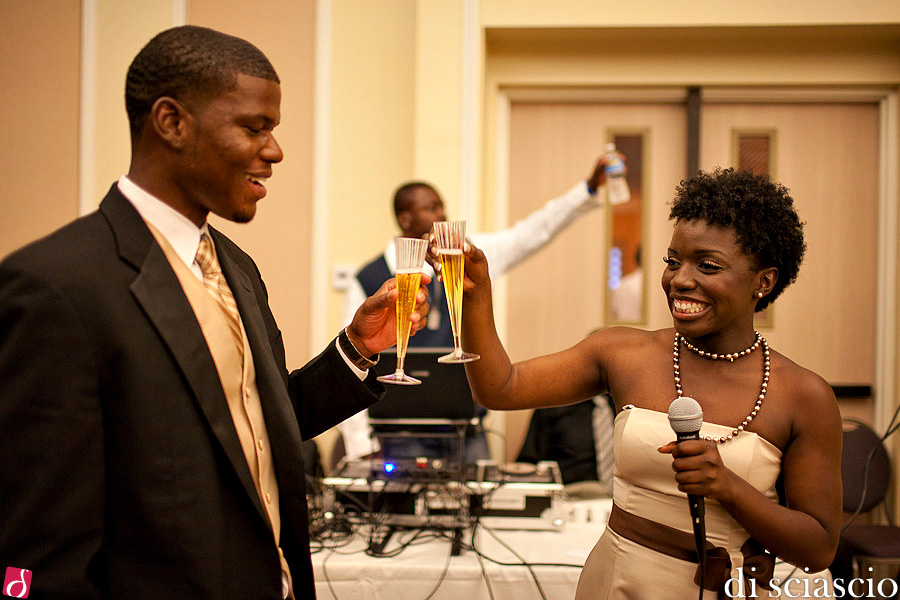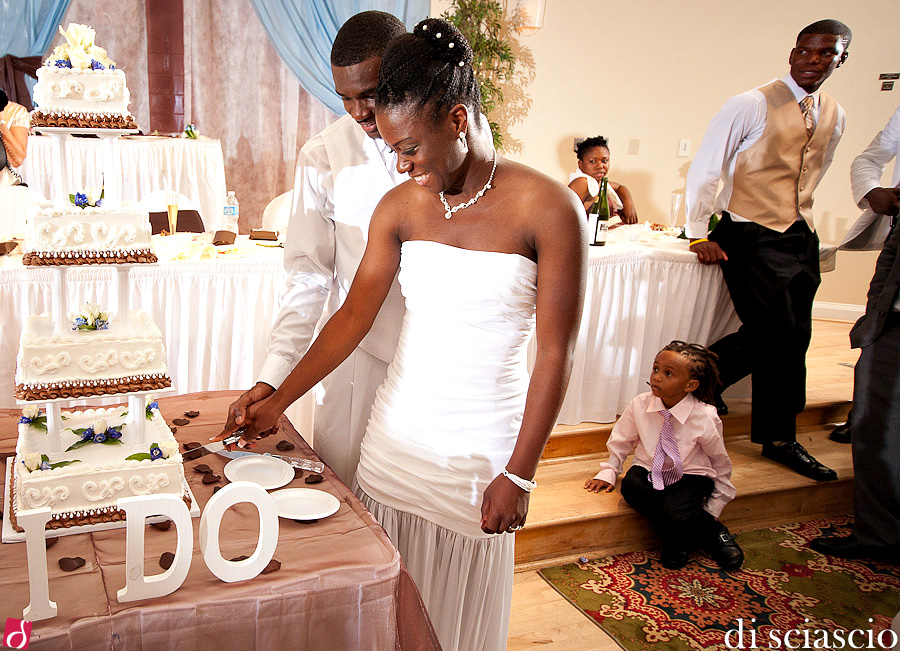 but also some awesome sneaker action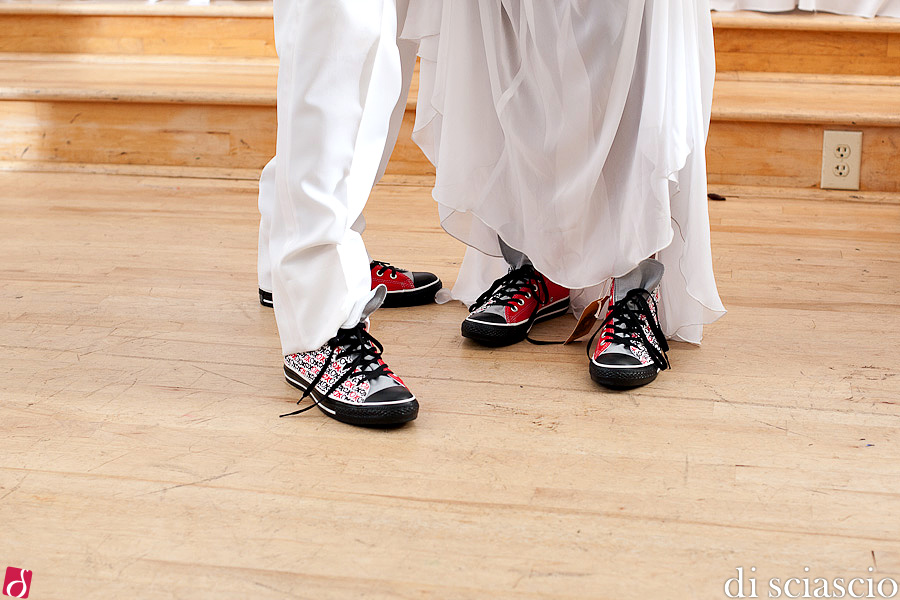 and a fantastic dance routine by the groom and his guys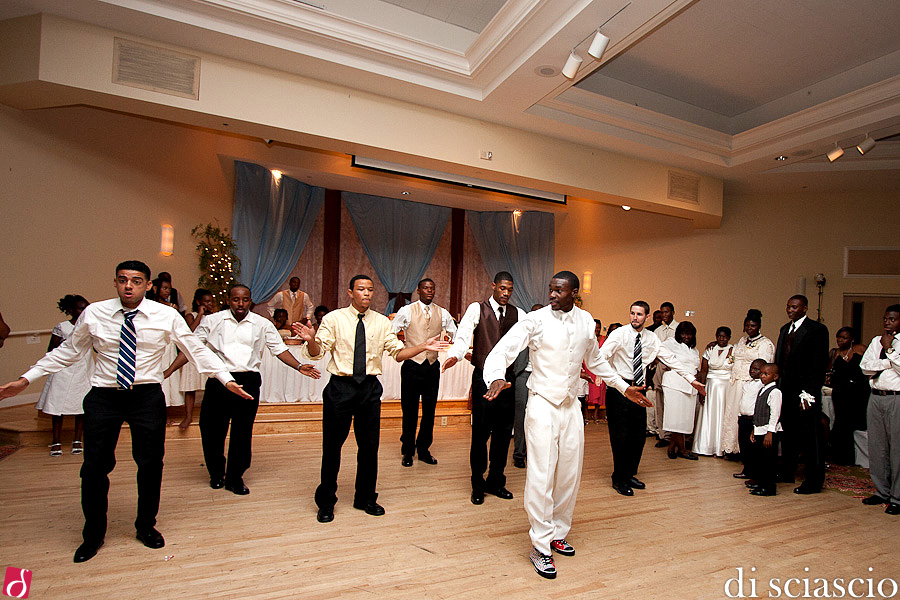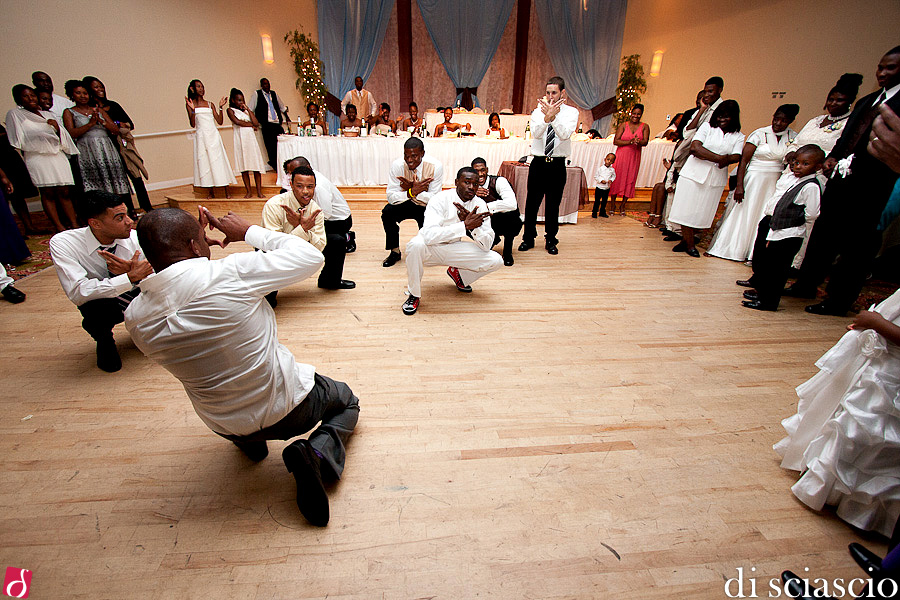 as time permitted I stole them away for a few more intimate portraits…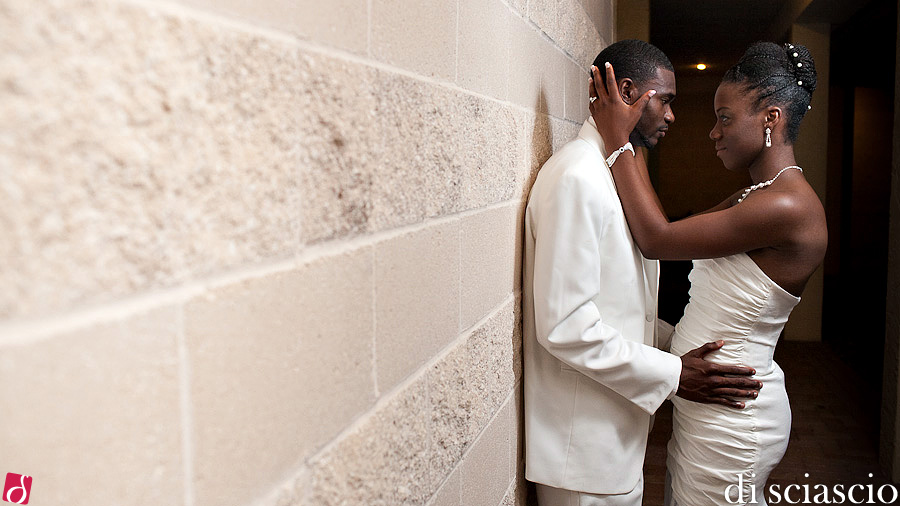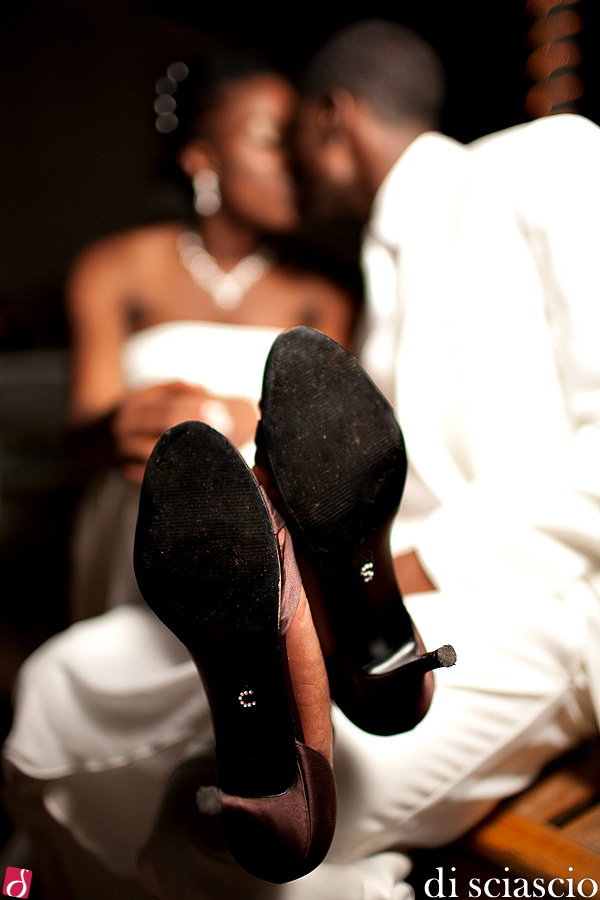 and closed the evening by taking this photograph Cathy had asked me for many months before.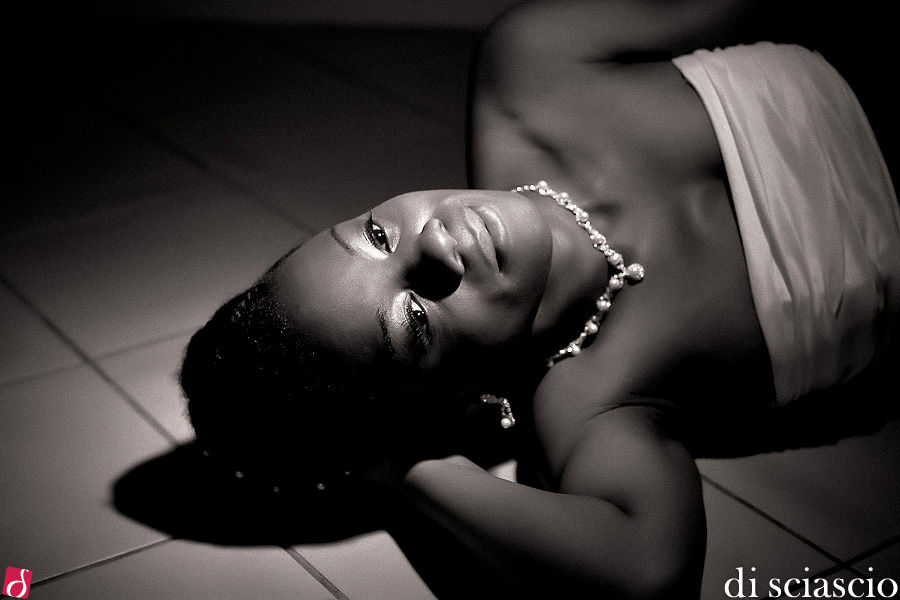 Cathy, James….
Thank you so much for making us part of your special day and for trusting us to create an everlasting record of your memories. It was a pleasure to share the day with you, we hope you love seeing our photographs as much as we loved taking them and developing them.
All the photos are now on our proofing site, enjoy!!!
Ciao!
Alessandro and Lisette.
And one last thank you goes out to Deborah Cull who put Cathy and James in touch with us. Her and her husband Matt are not just awesome people, but awesome Naples Wedding Photographers. If you're looking for amazing work and you're in that area of the state, look no further than those two.