Want to hold a wedding where all your guests will wonder why they don't serve food this delicious at most other weddings?  Host your reception at the Chart House!
We knew going into this wedding that we were going to have a great time.  Lisette and I had really enjoyed shooting their Miami Engagement Session on the beach and on Lincoln Road and the wedding promised to be as fun as the engagement session had been.
We wanted to deliver some killer black and white shots of the church because the Coral Gables Congregational Church lends itself so well to awesome B/W … our focus on doing this was so strong that we ended up blowing past the expected delivery date by reprocessing most of the wedding with a new development software that allows us more creativity in general but especially b/w shots that are closer to our vision.  We hope you feel the results were worth the extra wait 🙂
We met Josie in her home in Miami Lakes.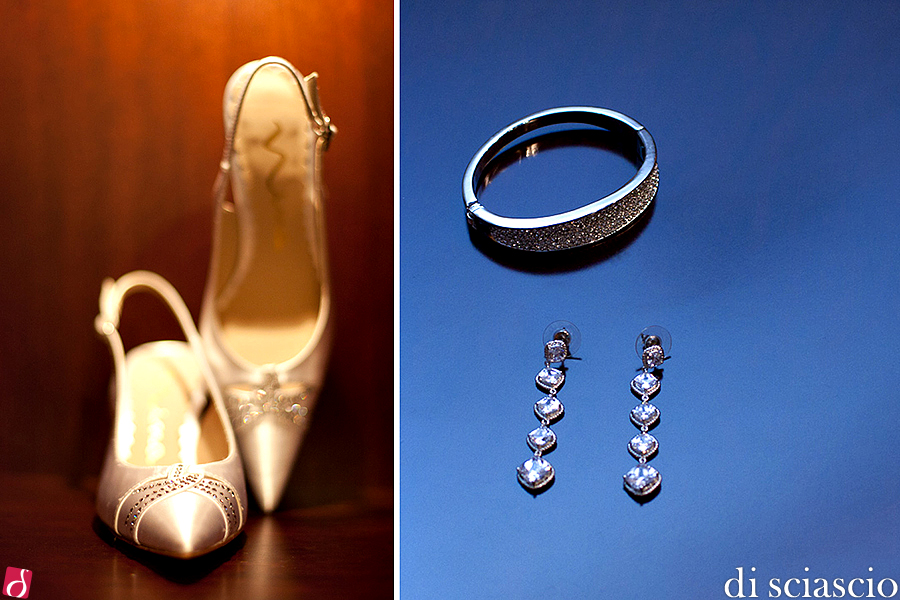 We really liked the simple, elegant accessories she selected and her makeup artist matched that feel perfectly.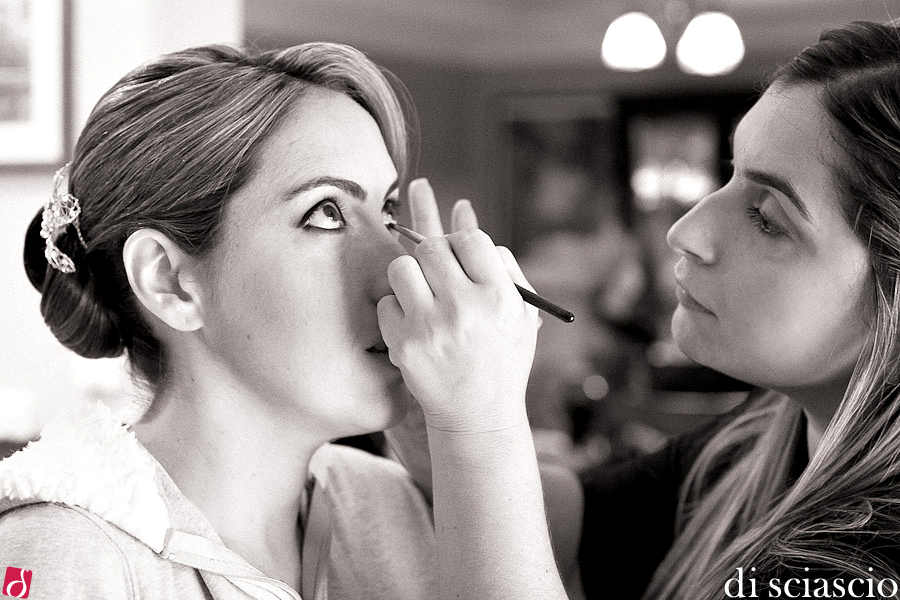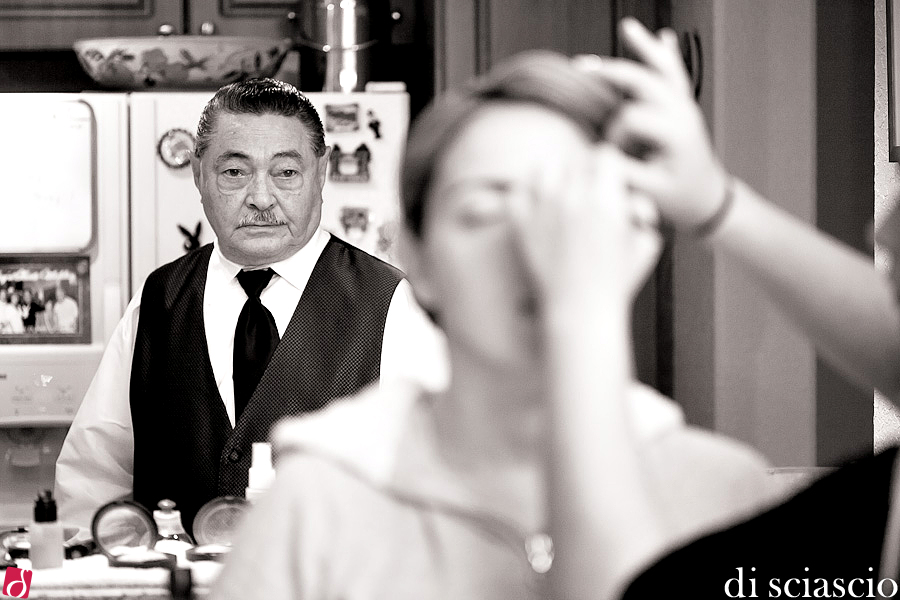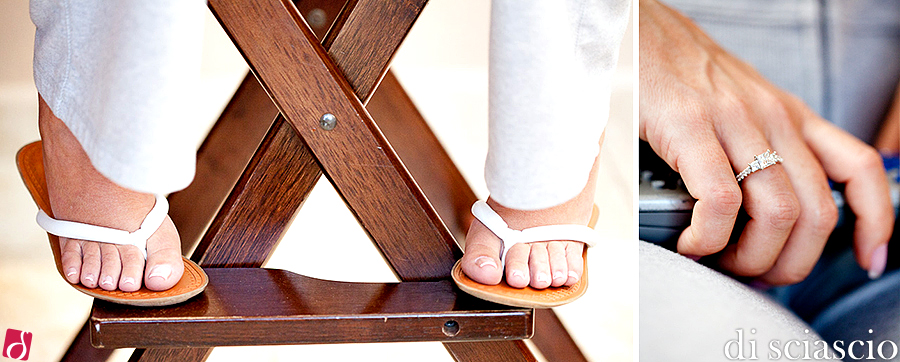 George got ready at his brother's home only a couple of blocks away. George is a riot… check him out striking a pose and posing for a dude makeup session with his mother's makeup artist.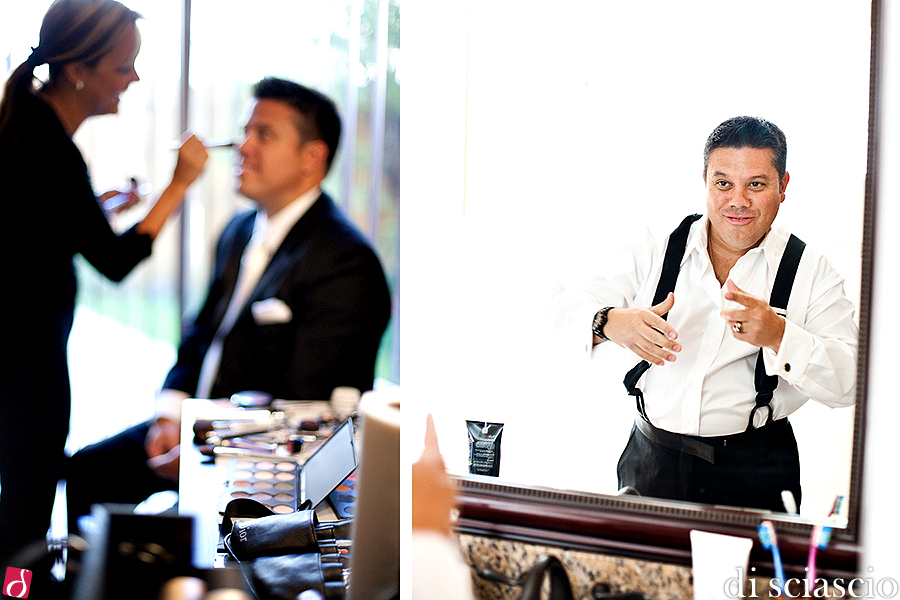 George helping his brother…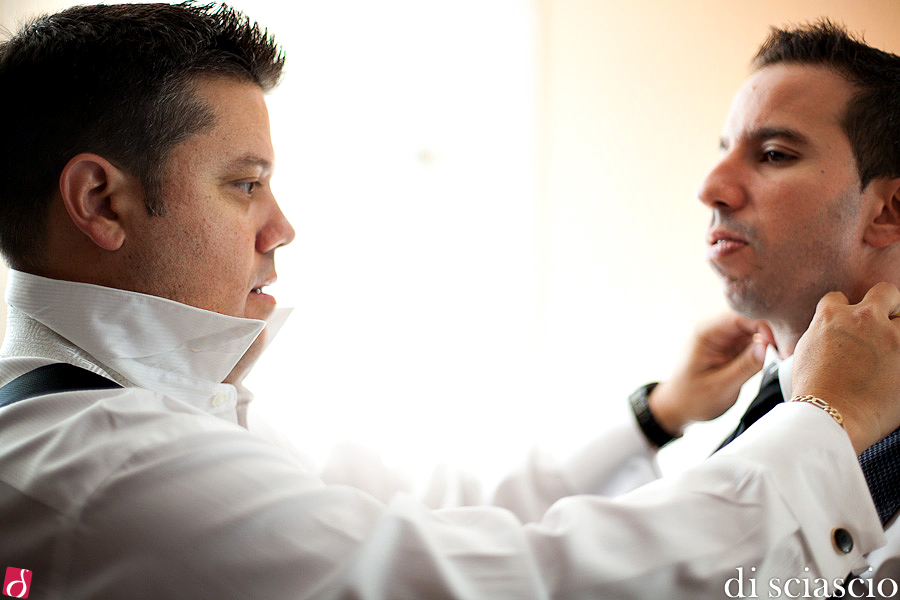 George helping his dad…
And a fun catch… the "chain of help… George fixing dad's collar while dad adjusts the straps of George's brother's vest… our very first getting-ready conga line?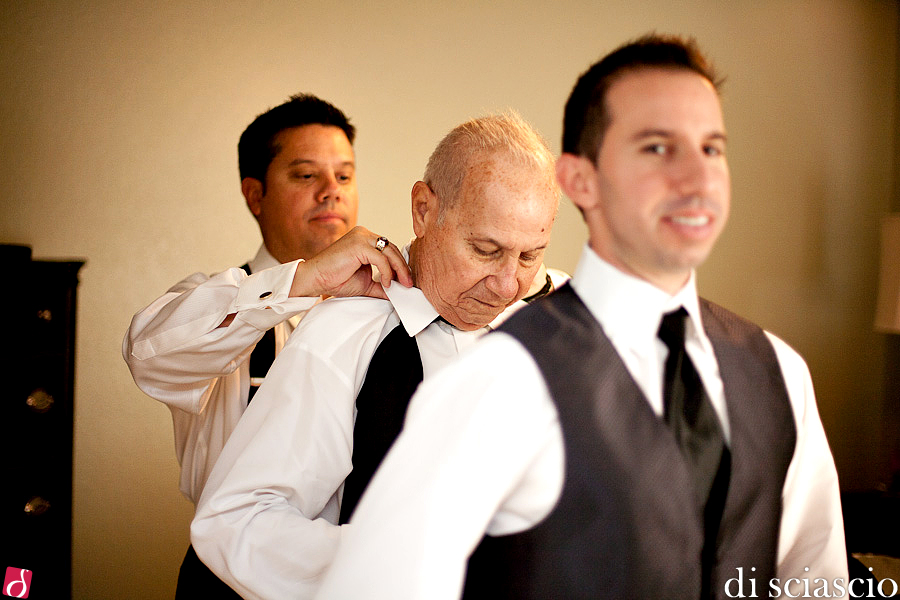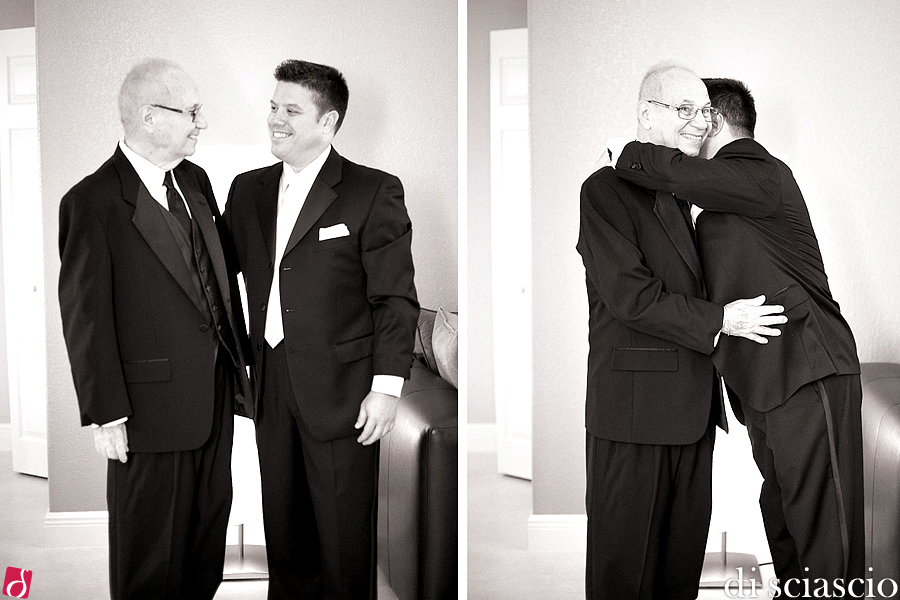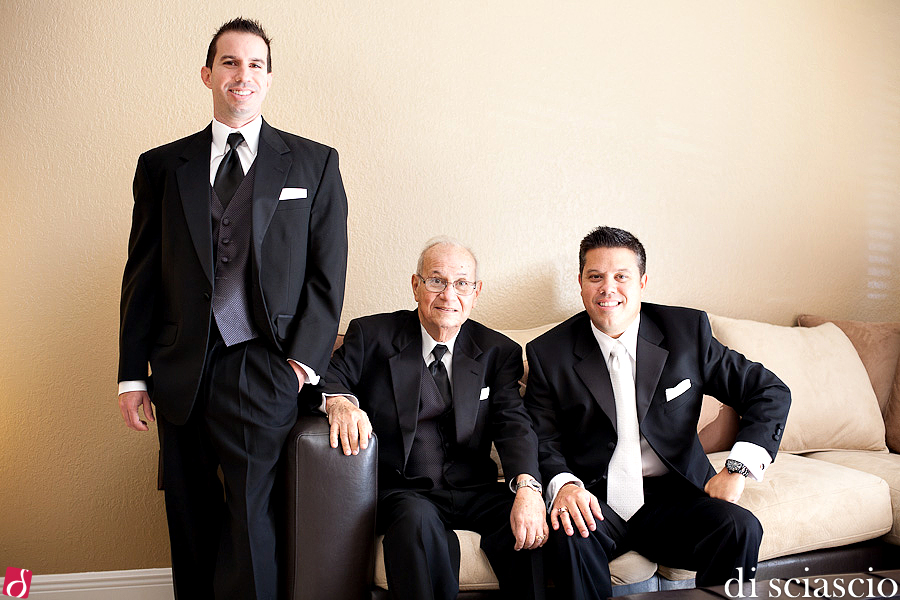 Meanwhile back at the bride's house…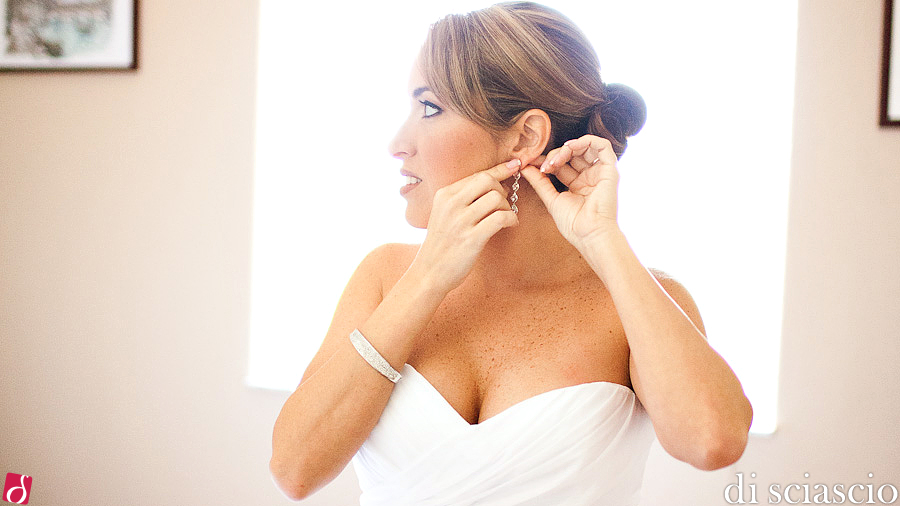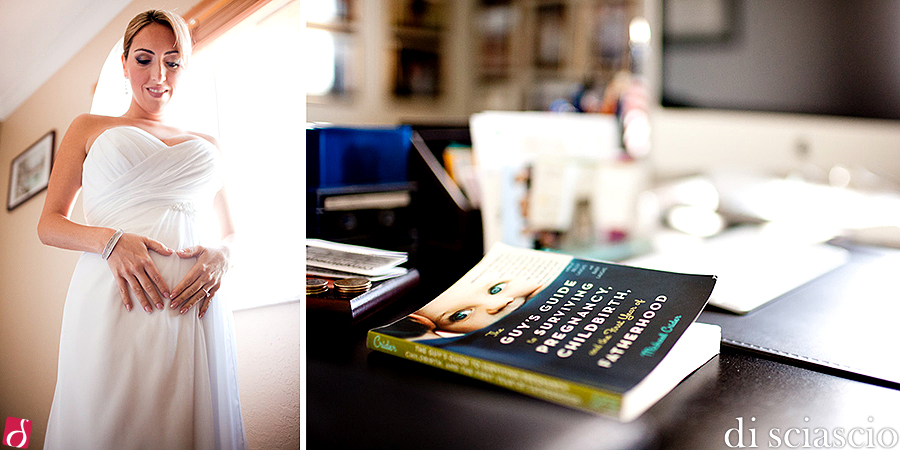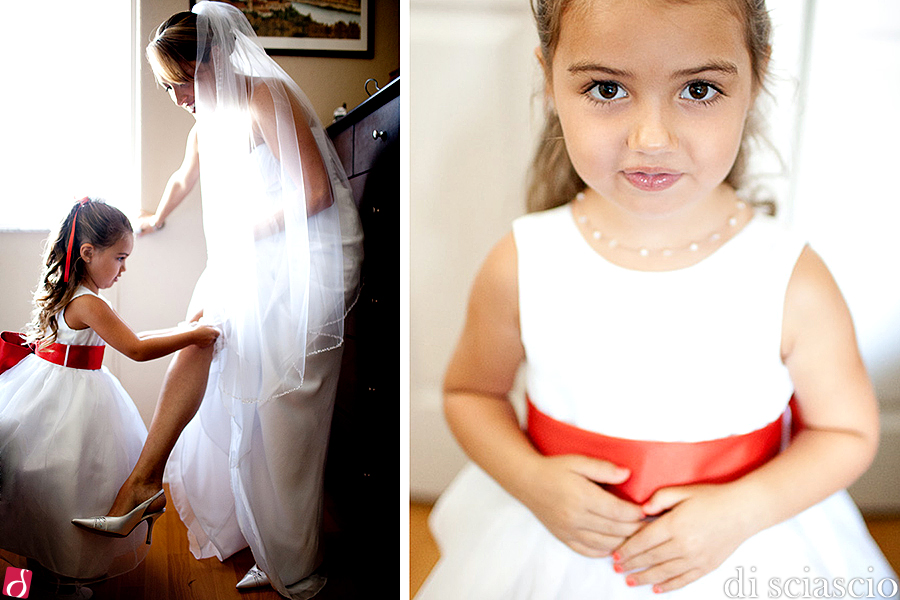 Once everyone was ready we headed to the Coral Gables Congregational church to celebrate the union of this fantastic couple!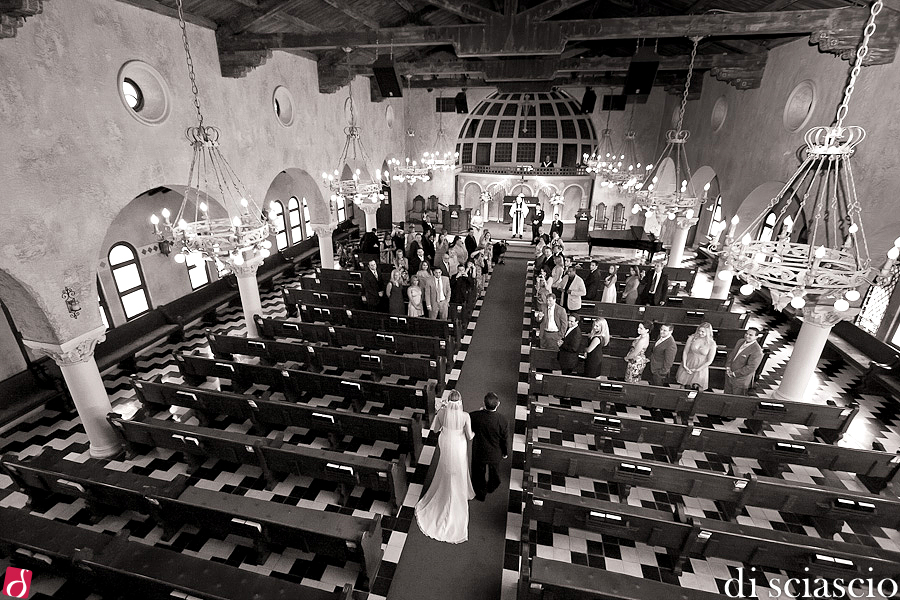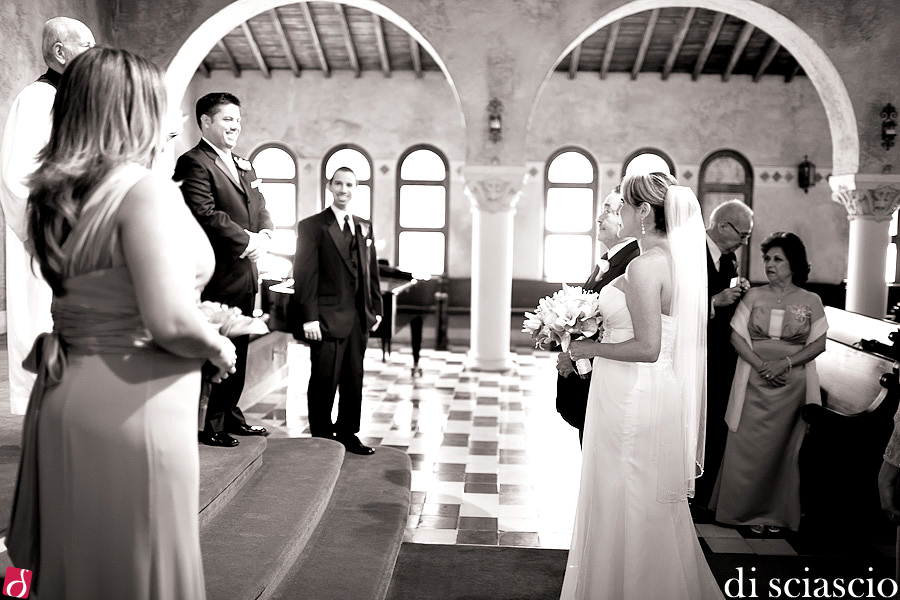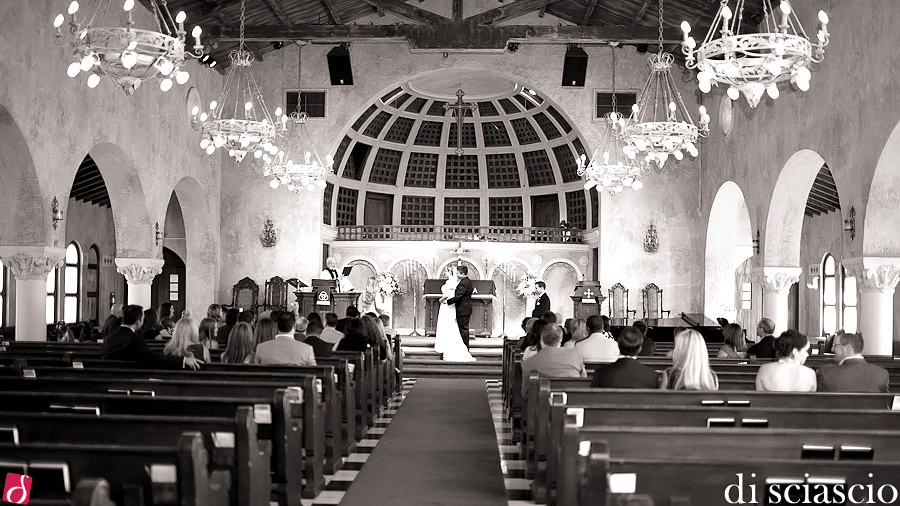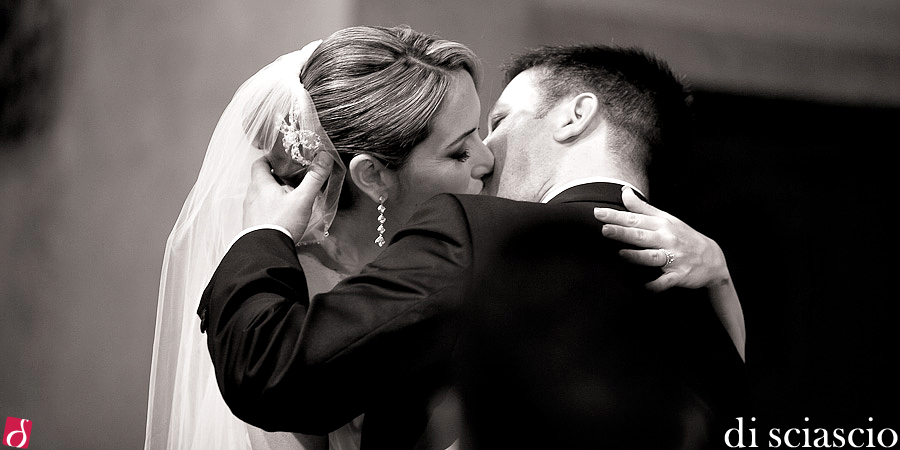 An intimate moment inside the Rolls Royce ….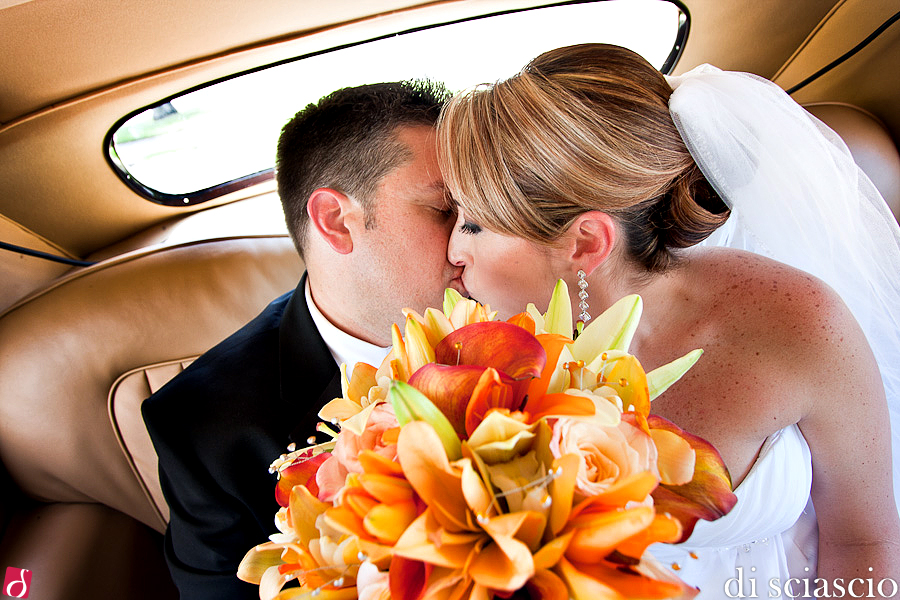 …and then off ot the Chart House!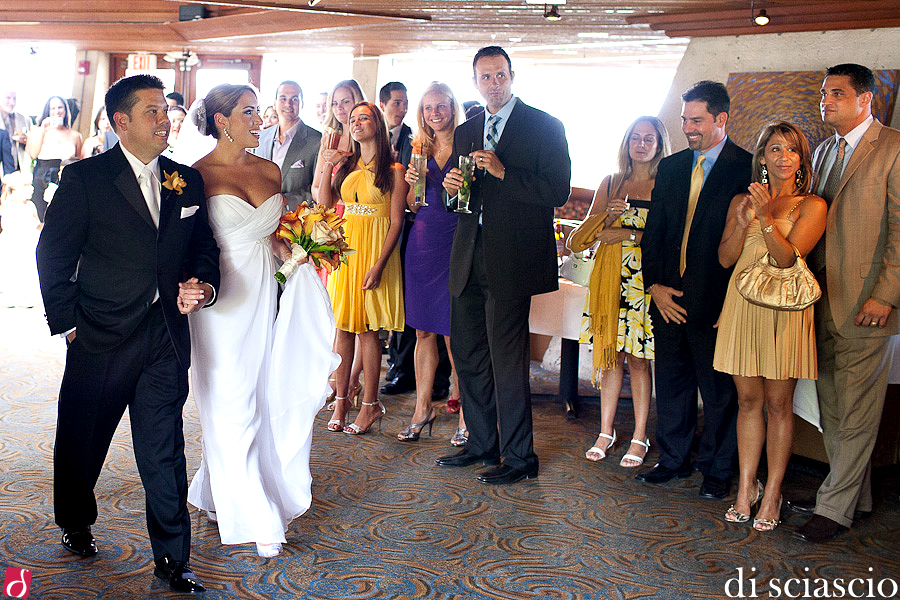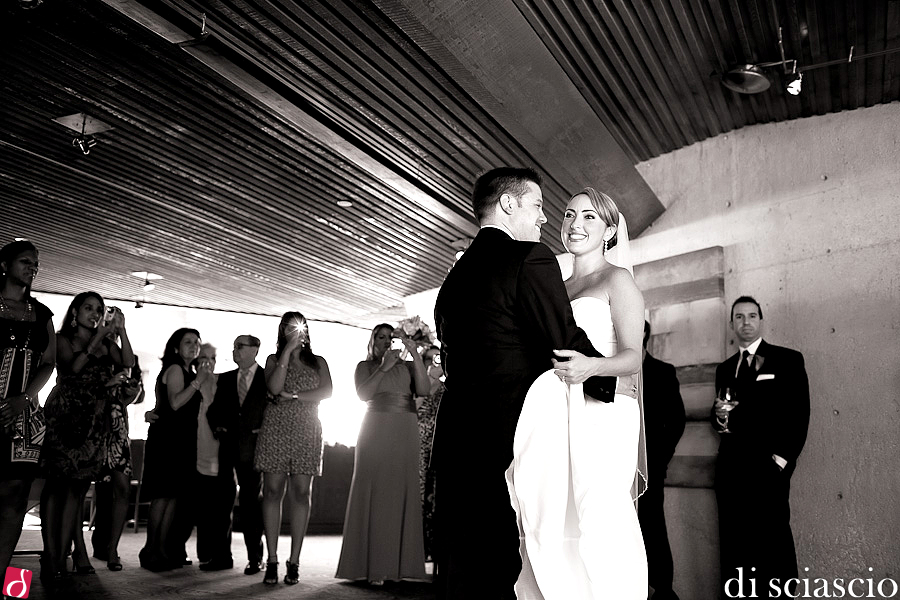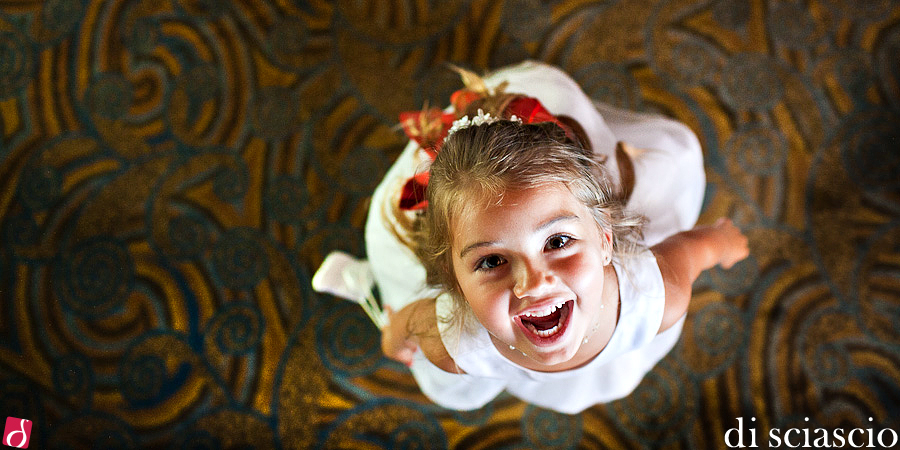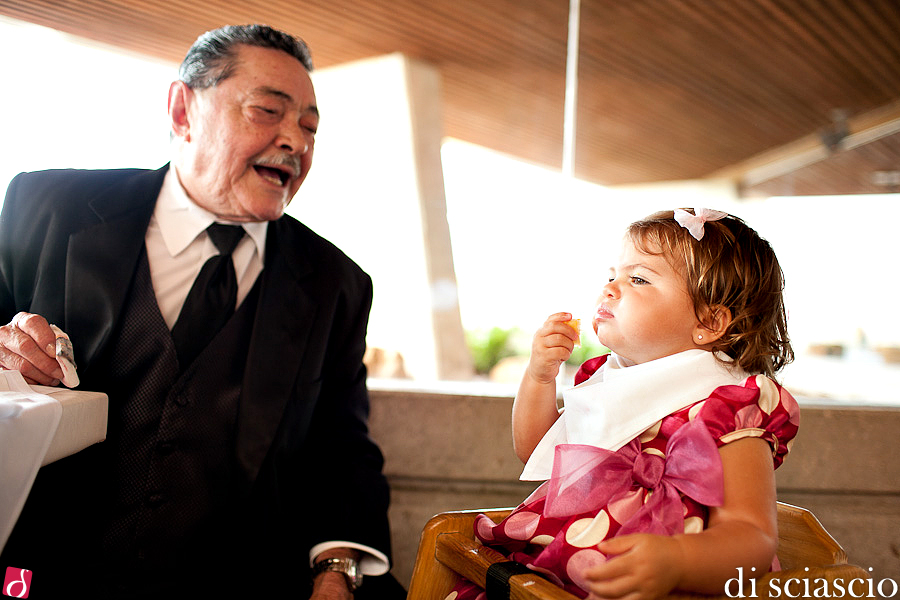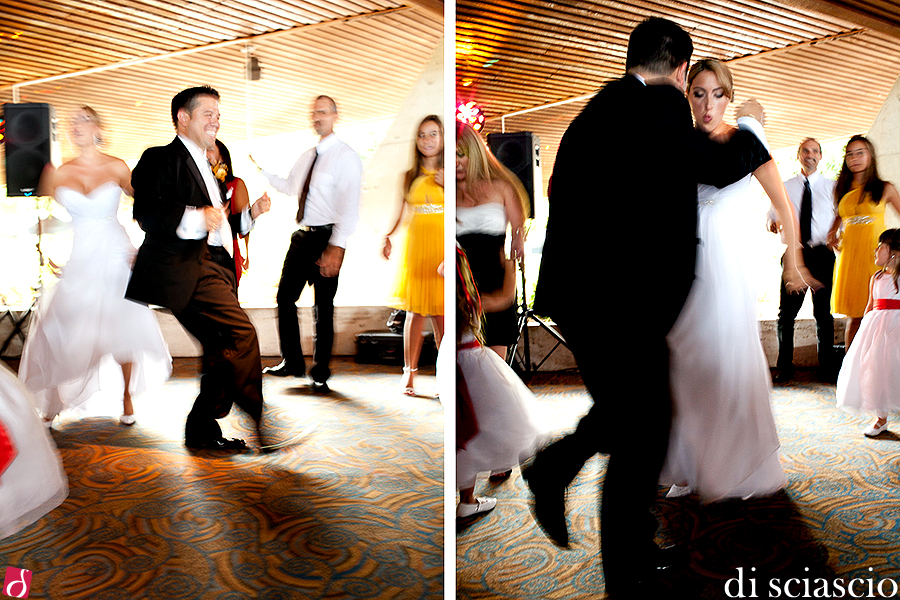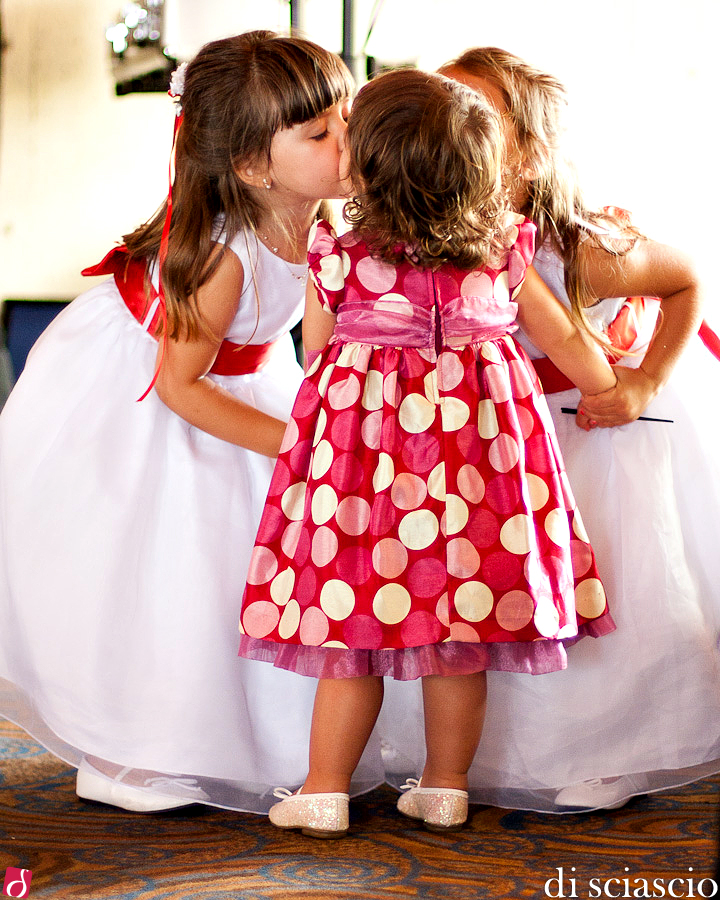 I have to confess… I never did ask Josie or George if the way Josie's niece's bow matched the wedding cake was an intentional choice or pure coincidence… either way it was awesome… and as you may imagine it was not difficult to catch her checking out the cake 😉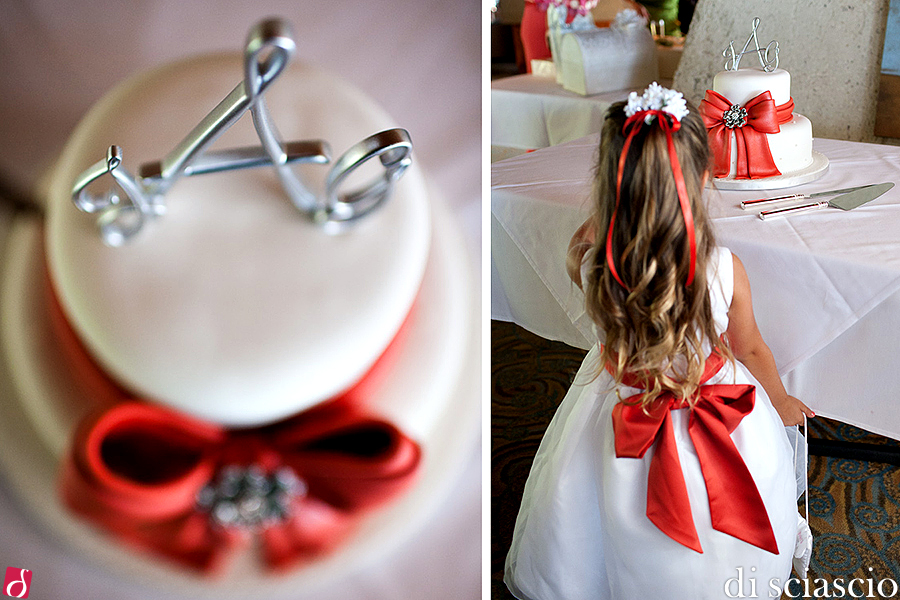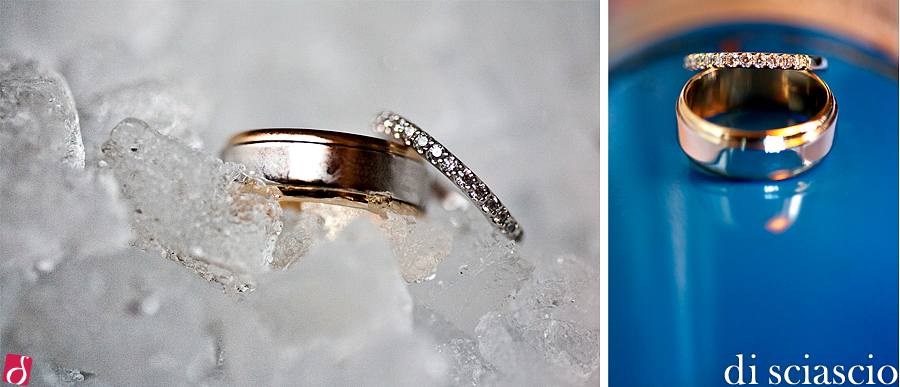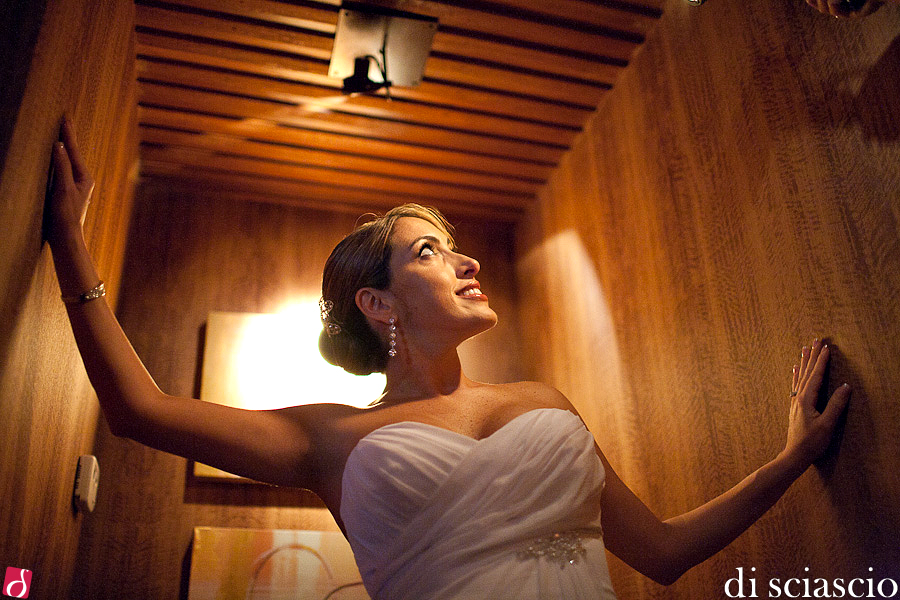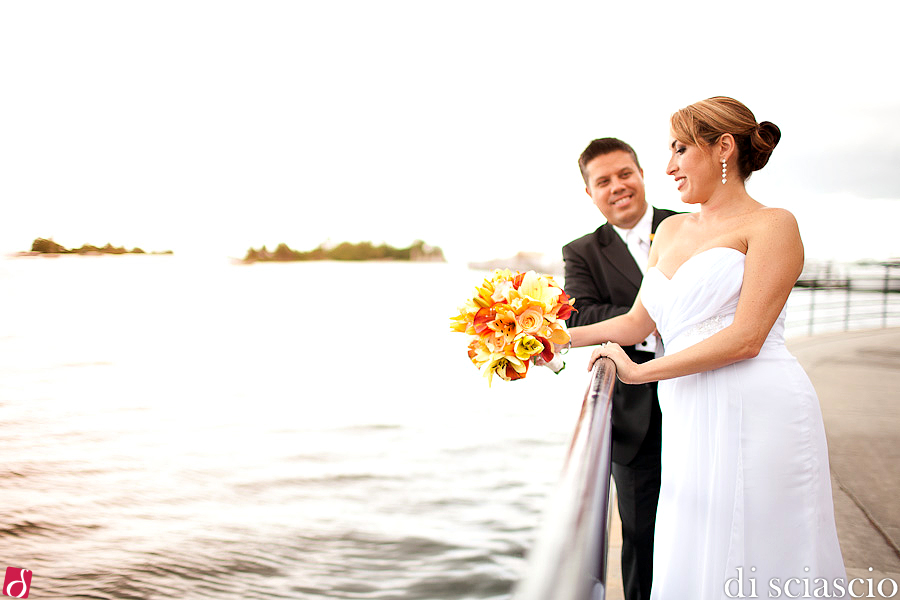 If anyone can pull off a fun "GQ" serious look it's these two…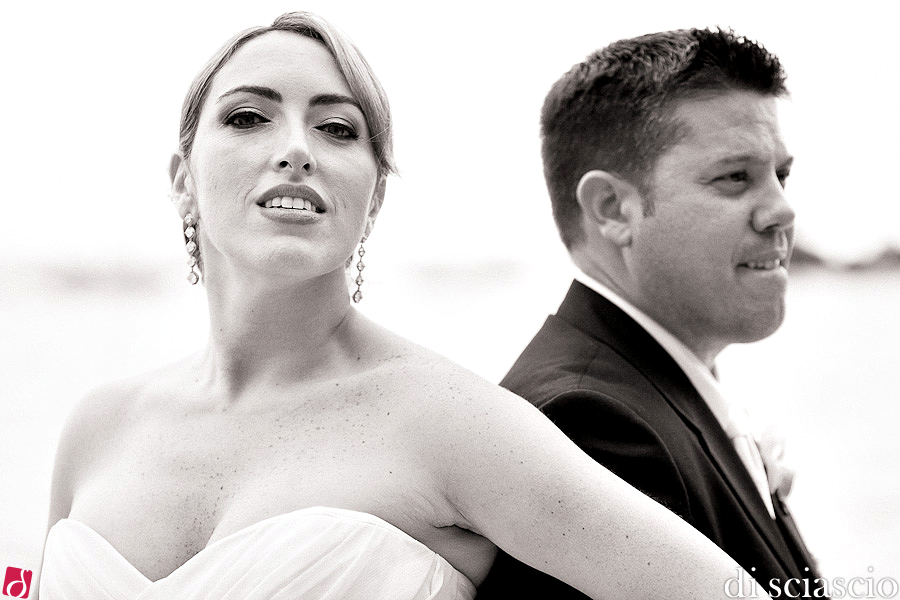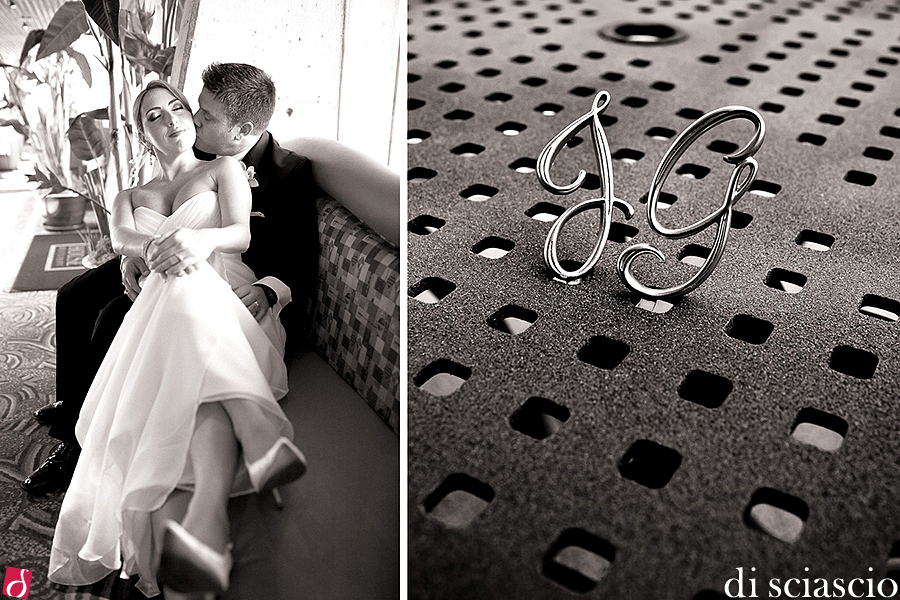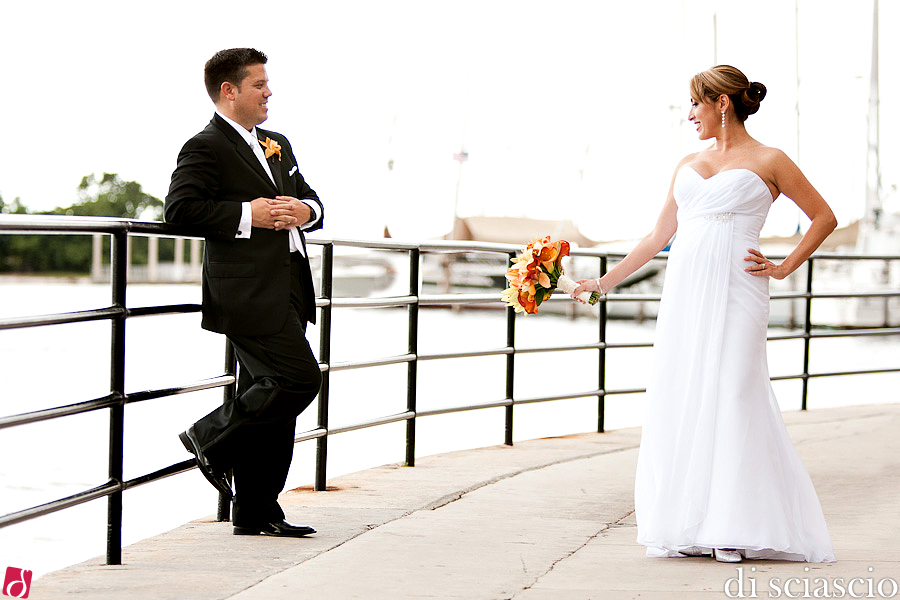 To Josie and George… I hope you enjoyed this little online tribute to the wonderful day. Thank you for trusting us and for inviting us into your homes and wedding.
Friends and family, please feel free to use the comments below to tell the Bride and Groom how spectactular they look 🙂
All the images are on the proofing site.  Click here